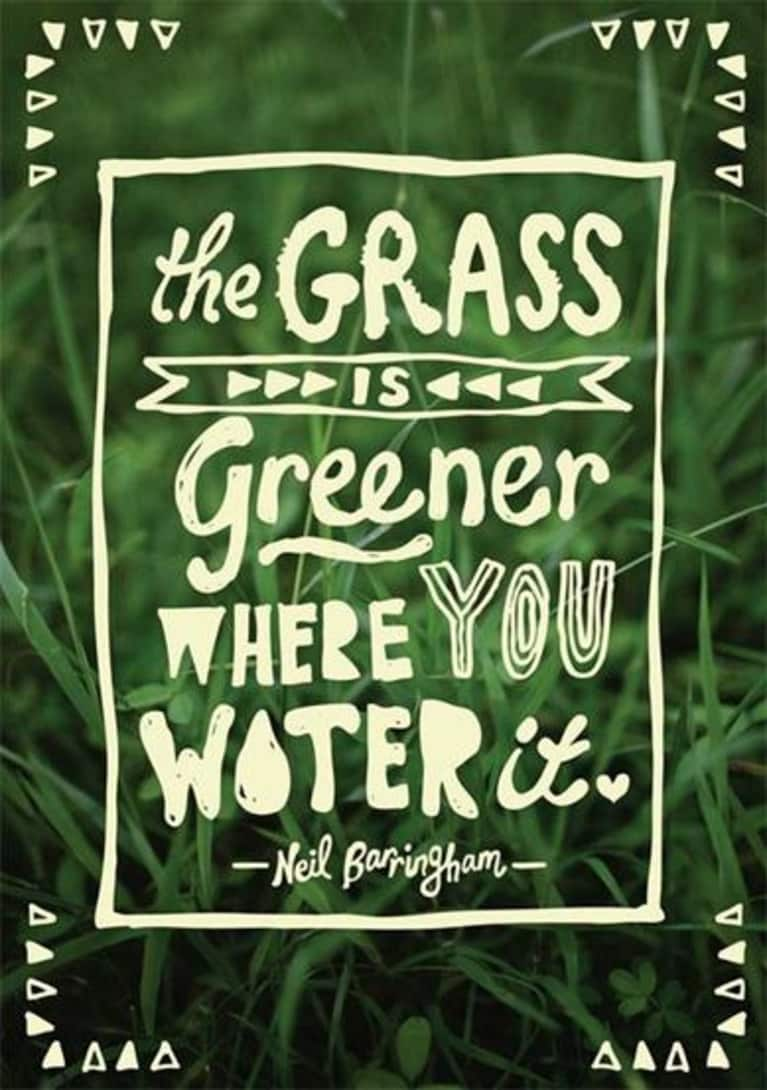 "You may think the grass is greener on the other side, but if you take the time to water your own grass it would be just as green." - Unknown
We often – perhaps too often – tend to compare ourselves to others: what they have that we don't, how they look but we don't, how deep they can stretch into the splits but we can't, etc. The world appears to revolve endlessly around a constant self-deprecating comparison of ourselves to others that always seems to leave us feeling less capable or gifted in some way or another.
But take a minute to stop and think: is all that wishful thinking truly serving you in your daily life and at this present moment?
You have probably realized that, in fact, it is not serving you at all and is simply clouding your view of something so splendid and beautiful that you may have previously missed it in all its shining glory: yourself.
In the time we spend every day wishing we could accomplish something more or be more like someone else, we are missing precious opportunities to become something more, to achieve something more, or even just to experience something more with our lives.
Now just imagine for a moment that instead of coveting someone's photos on Facebook and wishing you could live such an exciting life, that you got off the computer and ventured out into the world – you would experience something very meaningful and open up countless new doors of possibility.
Just imagine for a moment that instead of wishing you could be as flexible as the person beside you in yoga class, you decided to focus on your own body and maximizing your own effort – you would feel great and deepen your practice.
Just imagine how great you and your body might feel if instead of dreaming of a healthier lifestyle, you decided to go to the grocery store, purchase some delicious ingredients, and cook – you would experience the benefits of a fabulous meal that nourished your body and soul.
I think you get the point.
Now imagine that when you finished reading this article, instead of looking out the window at your neighbor's immaculately manicured lawn, you went into the shed, took out the sprinkler and helped yours grow into a lush and beautiful personal oasis – your lawn just might become the stuff of envy!