5 Tips to Safely Have Fun in the Sun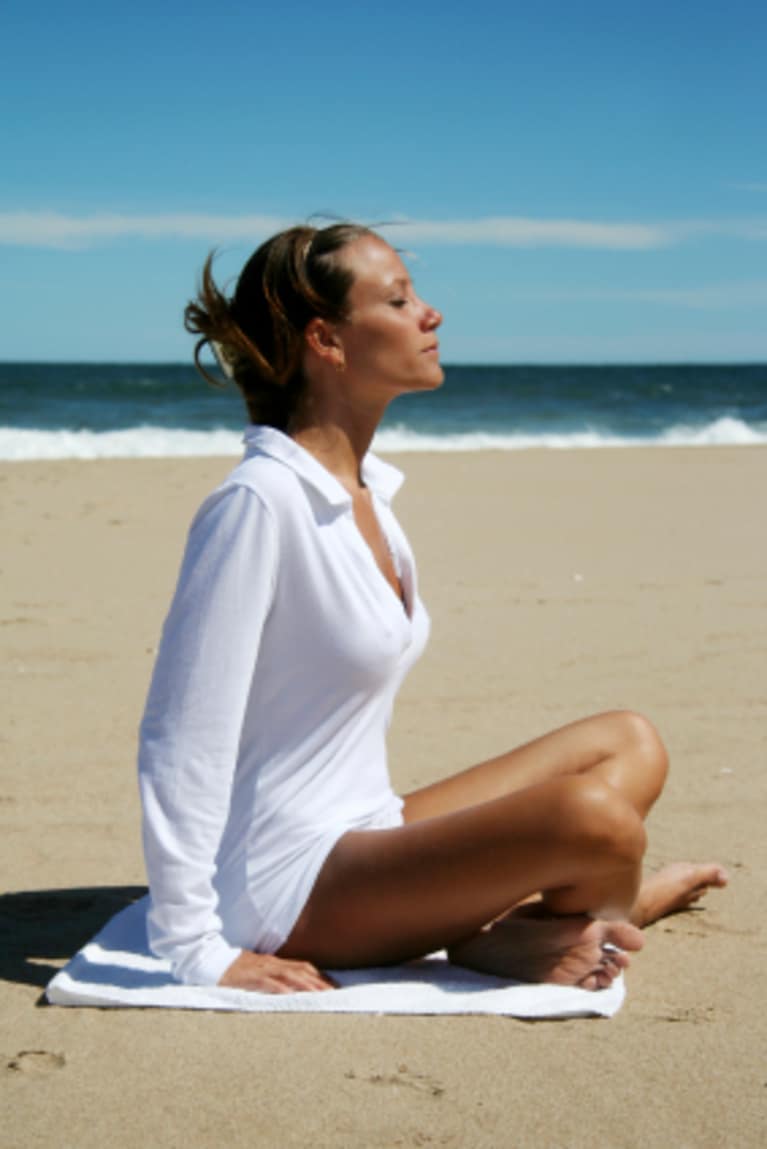 All of my life I have been a sun worshipper. I love being outdoors, the beach, the sunshine... and naturally I love a good suntan. My tan, sunny bubble got very suddenly busted one day about five years ago when I went to the dermatologist and found out I had severely dysplastic skin cells on my back. Translation: pre-cancerous. I got the spots in question removed, thankful that the news I got was "only" that and not the dreaded C-word that no one wants to hear. However, it was an abrupt smack in the face telling me I was not, in fact, invincible at 25, and that it was something I would always have to be vigilant about.
Like anyone, the first few months after my rude awakening, I swore off of the sun. However, summer rolled around, and I realized that my love of outdoor activities would be seriously hampered by recommendations to wear long-sleeved shirts when in the sun and avoid being outside between the hours of 10 and 2. Seriously?! Just call me hermit. Wasn't going to happen! So, while I could shield myself from the sun from the rest of my life, I would be severely limiting my fun and joy. Like anything else in life, I believed a happy medium could be met, so here are the sun-tanning rules I live by.
Clearly, always listen to what your doctor tells you, but here are a few things I swear by to try and keep myself safe while enjoying the summertime.
1. Don't burn. Figure out what sunscreen works for you and use it. Every time you burn you increase your chances of getting skin cancer, especially melanoma, which is the most deadly. I admit I still like to get a tan, but I take precautions to MAKE sure I don't get fried.
2. Get to know your skin. Once a month, survey all of your moles and get familiar with all your spots and freckles. Get a mirror and check out places that don't normally see the sunshine, and employ a spouse, significant other, or close friend to take inventory of places you can't see. Take note of anything abnormal, new, or anything that has changed.
3. Visit a dermatologist regularly. Better to be safe than sorry. Keep a standing date at least once a year with your dermatologist, and if you see anything suspicious, make an appointment earlier. Mole removal is close to painless and like anything else it is much better to catch any abnormalities early as skin cancer can be very treatable.
4. Never, ever go to a tanning salon. I used to tan when I was in college/my early twenties, and I'm pretty sure that has a LOT to do with my issues. Just don't do it. Swear off of them. Besides, everyone can tell you fake and bake anyways... the color just isn't the same as the real thing.
5. Finally, eat well. The skin is our largest organ. Like our brains, hearts, kidneys and liver, the skin needs proper nourishment to thrive. While eating an apple away won't keep skin cancer away, eating well will keep your whole system thriving at its peak, and studies are being done to show that a healthy diet does in fact help prevent skin cancer.
Like anything else, indulge in the sun in moderation and always listen to your doctor's recommendations as everyone is different. Stay safe, but make sure to keep having fun while you do!