Yoga on the Streets of Dumbo, Brooklyn
I absolutely love Brooklyn -- especially the neighborhood of Dumbo. I live here, work here, and even got married here. I also love art and yoga. So when the incredibly talented photographer, Robert Sturman, and yogi-extraordinaire, Sarah McGrath, came to my backyard this Sunday...well, I was like a kid in an organic, gluten-free candy store :)
Below are some highlights from the incredible shoot. I was honored to tag along and help guide these two awesome people around my favorite place in the world.
We started at CAM's famous mural in Dumbo. CAM (Craig Anthony Miller) is also a good friend and talented artist. Here's Sarah getting her handstand on with Ganesh in the background.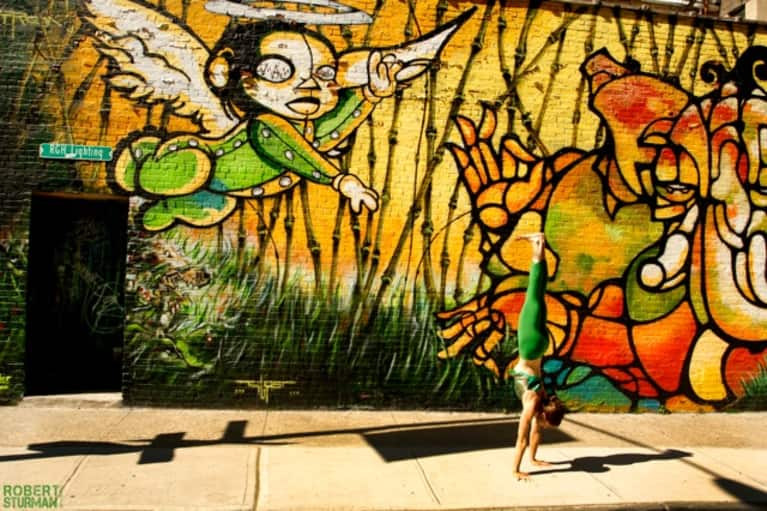 Here's my shot of Robert shooting Sarah. I really wanted to acknowledge all the hard work that goes into Robert's shoots. He gets down and dirty and was frequently diving onto the street (and dodging cars), while Sarah was braving the ridiculously hot pavement.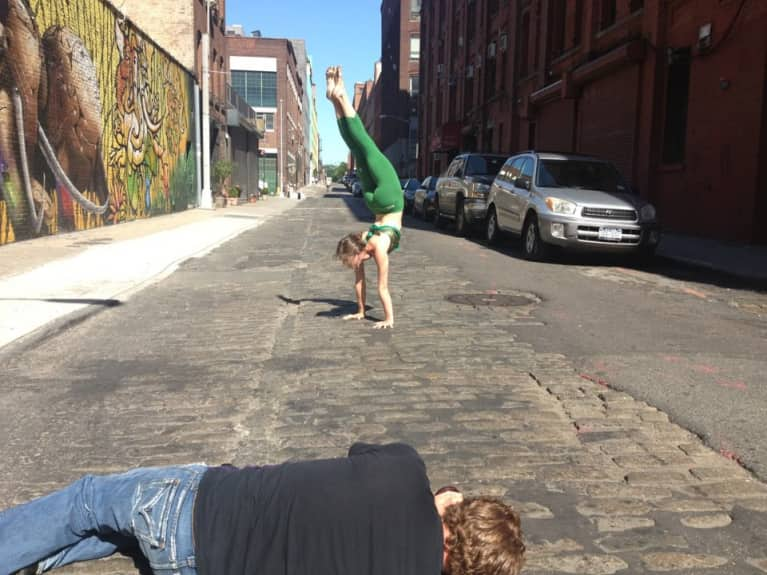 Here's Sarah doing Lord of the Dance pose with the new World Trade Center in the background. I love that there's a construction barge in the shot -- just like yoga, the East River is always a work in progress!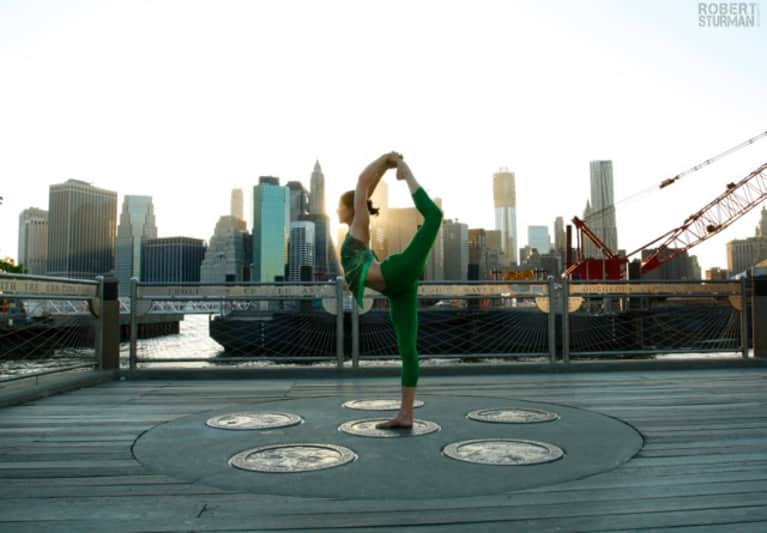 Here's Sarah backbending on a beautiful little "beach" on the East River. You'll find many a wedding right near this spot on the weekends.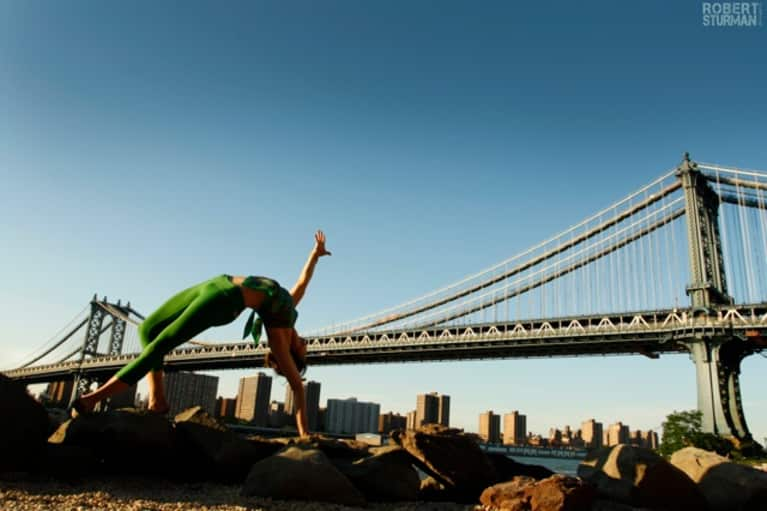 Here's Sarah beneath the archway of the Manhattan Bridge. The base and archway of the bridge on the Brooklyn side are truly spectacular. During the summer you'll find the farmer's market and concerts here.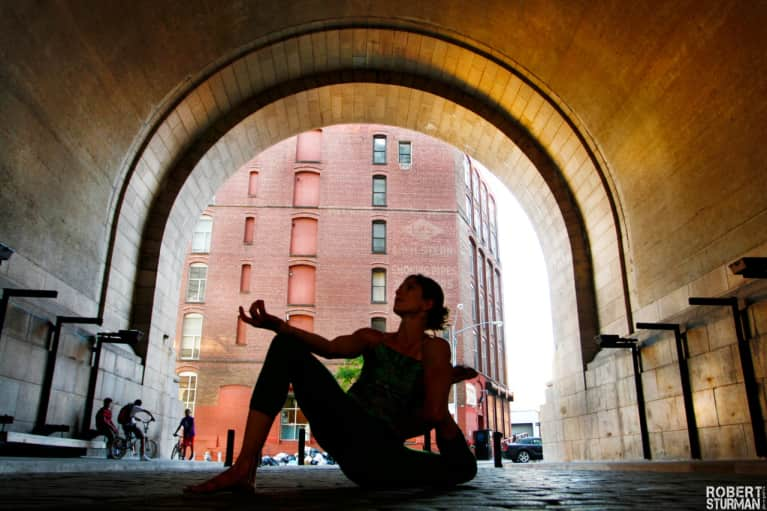 Sarah on the cobblestone of Plymouth Street under the Manhattan Bridge. I love this one.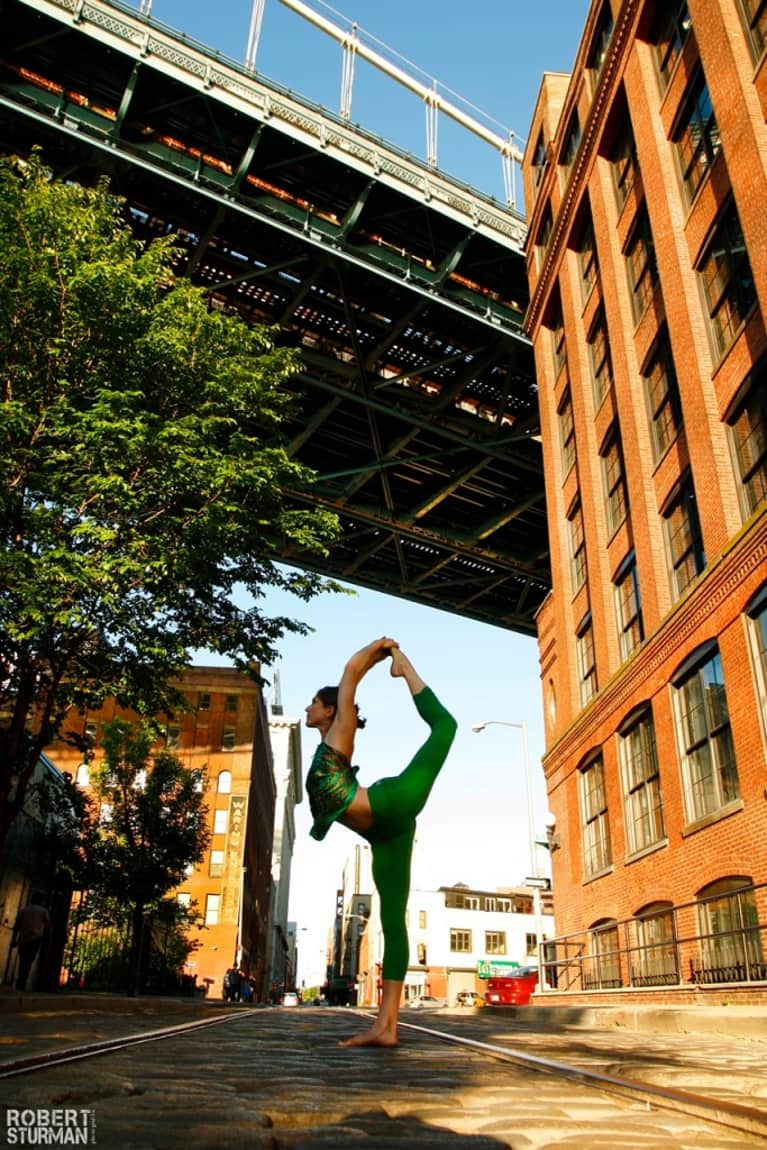 Sarah on Washington Street -- are you kidding me?!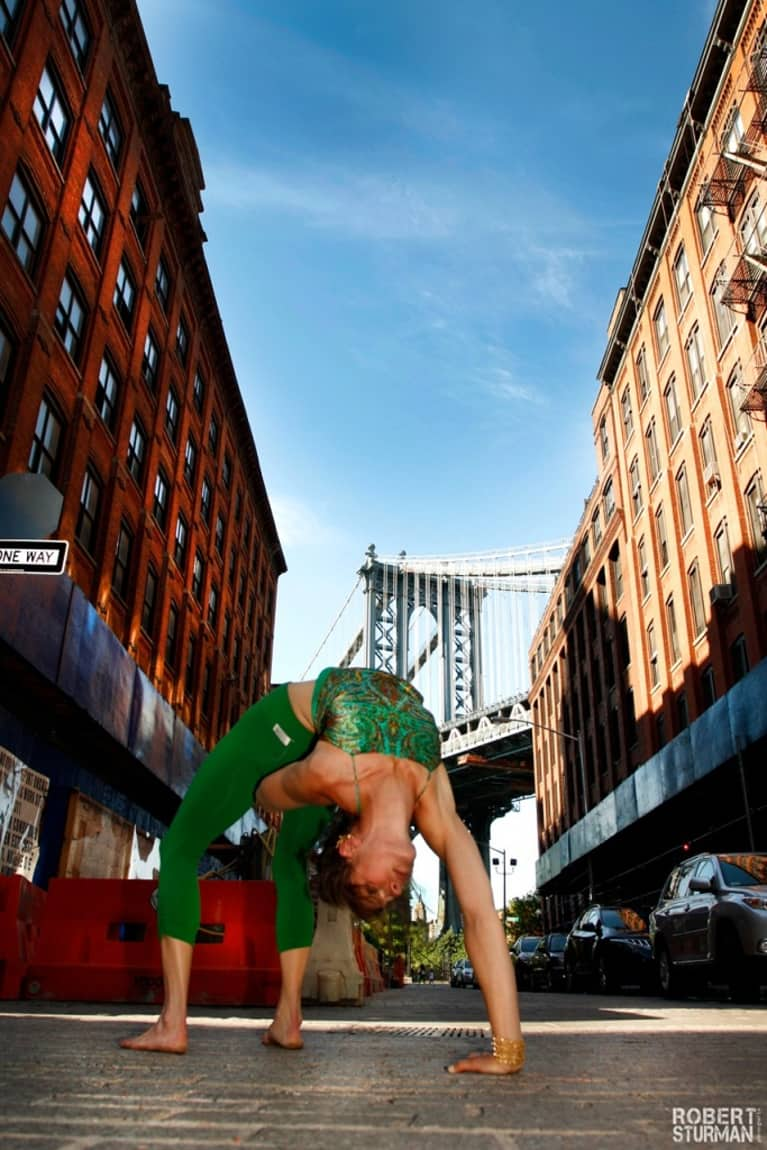 Last but not least, here's me getting my Tree Pose on near the foot of the Manhattan Bridge. Robert wanted a handstand, but we settled for Tree :)