I Ditched My Microwave and I Feel Awesome!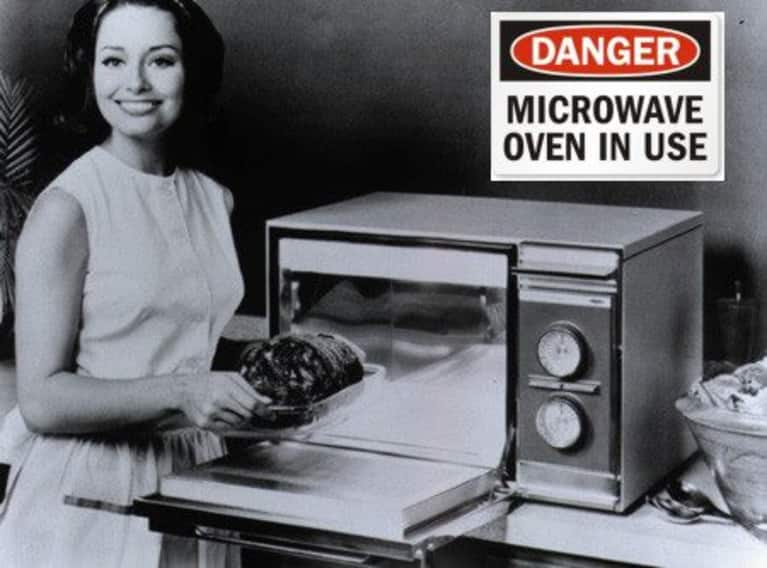 My grandmother always told me not to stand right in front of the microwave oven. I think she may have been on to something. After all, how much do we really know about this fairly new radiation box?
About 2 years ago, I made a huge change in my life. I took a key part of my kitchen, that black box, which I was very dependent on and stopped using it. No exaggeration, I used the thing daily! After I quit cold turkey, I used it as storage until a few months ago when I decided to finally get rid of it for good. Not even a small wave good bye (get it…''micro' wave!) Ha! I haven't looked back or regretted my decision at all.
No one told me not to use it, but it just no longer felt 'right' and I wanted to do my own personal experiment. Something inherently told me that it wasn't good for me. And then evidence around me started popping up to support my decision. I used to eat microwave popcorn all the time and then I found out that the buttery flavor and aroma along with the ink and glue in the lining of microwave popcorn bags gives off toxins (that are lung damaging!) when cooked. I have since made one of my favorite snacks the old fashioned way, on the stove top with coconut oil (and add sea salt and sometimes a few dashes of cinnamon for a sweeter version). I enjoy it even more now!
I read that microwave cooking depletes the food of important vitamins, minerals and nutrients. I also learned in my integrative nutrition school that it actually alters the food which then alters your blood. Some studies have shown that you can tell if a person has eaten food prepared in a microwave just based on their blood. Hmm…no thank you!
One unexpected benefit of ditching my microwave: I am not buying or eating prepackaged microwave meals, microwave popcorn or using plastic that says 'microwave safe' but is really full of BPA and toxic materials that leach into the food. Even "healthy" TV dinners are full of sodium, sugar, GMO corn/soy and preservatives.
When you cook and prepare your own food, you know exactly what's going into it and exactly what's going in to your mouth. You also take time, care, effort and my favorite secret key ingredient, LOVE, into your dish. All this makes a difference and affects whoever is eating the food. Unwrapping a frozen dinner and throwing it into a box and pushing a button doesn't exactly ooze 'caring,' 'consciousness' and love. It says fast and convenient. Which I totally get, but there also might be repercussions to taking short cuts. Just some food for thought. Pun intended!
Like with many things pertaining to food choices and health, it's personal preference. Personally, now that I am no longer using a microwave for an extended period of time, I DO feel better. I have more energy, feel healthier and feel like I'm actually getting all the energy, vitamins, nutrients and good stuff from my food. Is it all in my head? Maybe…but most things in life are mental and about your mind set. If I feel better who cares where it came from?