8 Tips for a Home Yoga Practice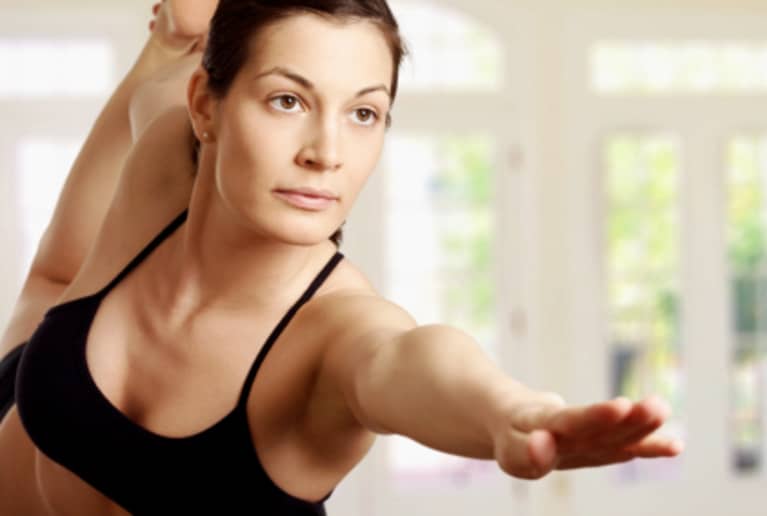 Experience the bliss at home! A home yoga practice offers the opportunity to create a yoga practice designed just for you, while continuing to practice under the guidance of an experienced yoga teacher.
Here are some tips to help you get started or maintain a home practice.
1. Find a quiet place with minimal distractions. Let your yoga space be one that you will have enough room to move and stretch. You may even choose to decorate your area with inspiration such as flowers, candles, or pictures of loved ones.
2. Consider if you would like a morning or evening practice. The body tends to be stiffer in the morning, so a slower practice may be a good option. By evening, the body is more opened since it already had a chance to move about during the day, so a more vigorous practice may be better suited. Each person's body, energy levels, and lifestyles are different, so decide what time is best for you.
3. Is time an issue? Don't set goals or make your practice be a certain length of time (unless you have to go to work or school). By setting a time, you may force yourself to do more than what your body needs, and/or if you do not meet the expected length of time, you will feel disappointment rather than enjoying the experience of your practice. Set an intention instead and don't think about the postures you should do; see where the wisdom of your body takes you.
4. If you have a health condition or notice areas of tension, consider creating a practice completely dedicated to help heal whatever ails you.
5. Sometimes our ego gets in the way at a public yoga class and we shy away into child's pose to avoid poses we cannot do. Add one or two yoga poses that you struggle with to your home practice. Not only will you grown into the pose, but you will also chip away the ego and feel less awkward when doing it in class!
6. Really unsure what to do? Do a few rounds of sun salutations. Sun salutations stretch every muscle in your body, builds natural heat, and increases the heart and respiratory rate. You can hold each of the poses for one breath or couple of breaths, and consider throwing in few Warrior poses while you're at it.
7. Keep your home practice fresh and enjoyable by adding online yoga classes or live streaming as part of your home practice, or for days you would like to be led by a teacher, but unable to get to the studio.
8. Keep a journal nearby to write down personal discoveries or questions arising from your home practice that your teacher may help answer for you.
And if you ever feel unmotivated to practice, remember, you'll be smiling and saying at the end of your practice, "I'm so glad I did!"