4 Steps to Becoming a Cancer Survivor Extraordinaire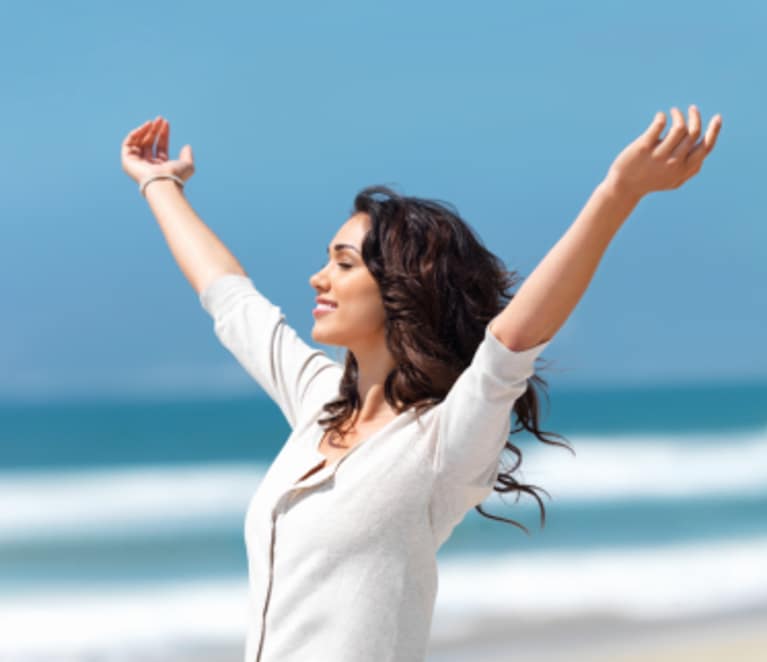 A cancer diagnosis can certainly be bewildering, but when the routine of treatments and doctors visits ends, it can be equally as befuddling. It's hard not to be anxious when one is no longer receiving the medications that kicked your cancer to the curb in the first place.You may also still not be feeling quite like yourself physically. Take heart, because there is a massively productive and life-affirming task that you can do with the time you're now not spending in medical facilities, and that is to unapologetically reinvent yourself! Now if you love yourself and your life as it is, that is fantastic. However, most patients I've spoken with have at least some things that they would like to tweak or some metaphorical room that needs a bit of renovating. I thought I'd share a few of things that I took a wrecking ball to.
1. What are you eating?
Although I was not vegan back when I was diagnosed (I'm plant-powered now), I did take a very close look at my diet. Lots of coffee, Diet Coke, wine (Marlboros included when consumption reached 2 glasses), pizza, cheese, lots of cheese, burgers…you get the idea. When treatment ended and my funky tummy settled, I made a commitment to not eat anything that I found to be nutritionally bereft. I made certain that everything that I put into my bod was providing a benefit, assisting me in the healing process and building my immunity.
2. Who are my true blue friends?
It seems that when one is first diagnosed there is no dearth of support. You hear from all manner of people wishing you well in your journey, but a funny thing often occurs. The people in your life that you would have anticipated the most support from can disappoint you, and people that you never would have imagined step up in ways that will forever touch you.
There is no need to get out the red pen and start crossing people off of your list, but life has forever changed and you may now want to very carefully and consciously select those you want to spend time with. I don't know about you, but I want kind, calm, courageous souls in my midst.
3. Purge…it feels so good!
I found that when I was sick there were certain comfy clothes/outfits that I would gravitate to and wear often. By the time my treatments were over I did not even want to see them in my closet much less have them grace my new life. So I called my bestie to come help me purge, and she went home a happy girl with a bag full of clothes and some jewelry, too.
If it feels like stale energy to you or you associate an item with feeling nauseous or any other unpleasantness that we cancer patients endure, then dump it and don't give it another thought. Really, you'll be glad that you did.
4. Did I have more fun as a blonde?
Admittedly I felt like a Chia Pet when my hair began to grow back. Once it sprouted it took off, but it was much different than the hair I was familiar with. This hair seemed to have curl and the color was, well, strange. If a team of marketing execs at Clairol were sitting around the table trying to come up with a name to put on the box, I think they would have come up with names like "squirrel" or "vermin." In other words, not good! My silky, shiny, blonde hair was no more, but I did think about it as an opportunity. Ladies, listen up…this is your big chance to radically change your hair for your new life A.C. If you've always wanted to look like Marilyn, go for it. If Julianne Moore has you yearning to go red, check it out! The point is, have fun with it! Oh, and fabulous earrings are a must during this growing out phase, and justify your purchase by any clever means necessary.
I ultimately chose my pre-cancer color, and although I now need regular appointments to achieve it, I am grateful for every curly, wild strand.
My hope is that that these ideas have given you, survivor extraordinaire, something to ponder as well as unabashed permission to become your perfect authentic self.