Life Is a Blank Canvas: It's Never Too Late to Create YOUR Masterpiece!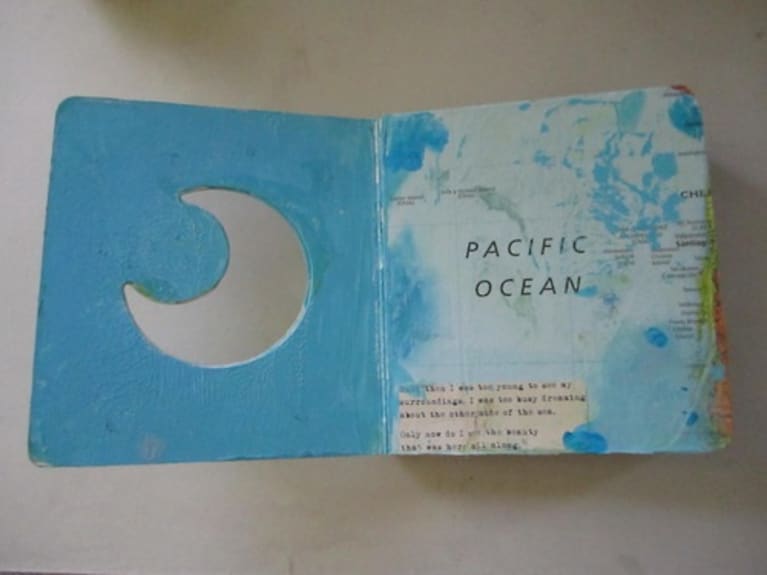 I think I was in college when I first read the Danny Kaye quote, "Life is a blank canvas, and you need to throw all the paint on it you can."
Since I was 18, I've filled up 16 moleskine journals with my scribbles, passages that inspire me, bright colors, and cut-outs. they became my canvas, and my space to then begin to create my life. I've sat in tiny Italian airports with a box of colored pencils transfixed for hours, filling pages during a break from my desk job, cutting out photos from magazines and gluing them to the pages.
And you know what?
My journals were beautiful.
Sometimes I'd even show them to my friends, my brother. but in real life, I was playing a little small. What I was creating on the page, wasn't necessarily translating to how I was living my life.
I was at a desk job that didn't inspire me. I was in a relationship that had run its course. I spent my weekends at bars with friends rather than used bookstores and vintage shops.
My canvas wasn't very pretty.
I was scared to throw any paint. What if it didn't look good? What if no one liked it? Or even worse, what if it was magnificent?
Slowly, urged by the advice I'd written on my pages i quit my job, I broke up with the boyfriend, I moved into a beautiful apartment, I started doing more yoga, I filled my walls with collages and quotes, I even ordered a visitors' guide to Santa Monica.
And you know what? I can honestly say that i am in love with the colorful, sometimes sloppy, canvas I've created. it's filled with farmers' markets, bare feet, avocados, candlelit yoga, bubble baths, a very lovable bulldog and extra lovable fiance, eyes wide open. It's full of experience, and living from a space of YES. Of what makes me come alive.
In the day-to-day hustle, it becomes easy to overlook that in every moment we are creating our life. We are throwing the paint on the canvas, and in turn, are responsible for what that masterpiece looks like. Spend some time dreaming every single day. Take a walk without your cell phone. Spend an hour in silence. Go to a concert alone. No matter where you are in your life, it is not too late to create YOUR masterpiece. Throw some paint, and get dirty. play.