The Light That Guides Me Home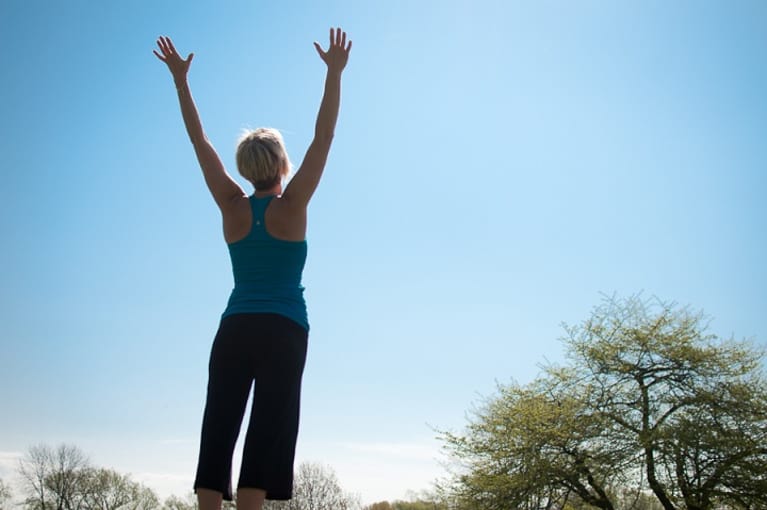 I sometimes ask myself, 'Why do I write; what's the point? Is it simply a self-indulgent past time that I should put aside for more important things?' The same goes for my yoga practice: at times, when money is tight and energy low, that little voice in my head pipes up, asking, 'Why are you doing this; selfishly taking to the mat when you should be doing something more productive?' This is the ego flaring up its ugly head – causing me to face my inner demons and doubts, to face my fears and stories.
I believe that it's important to check in with yourself every so often to inquire about why exactly you are spending time on certain things ( clearly the ego does too) – be it writing, reading, eating, running, watching tv, complaining, working etc… This self-check provides us with the opportunity of honest reflection. It is relatively easy to fall into habitual patterns of being, patterns that do not serve us on our path towards our goals. Consider taking some time to check in and ask – does this serve? If it does, keep going – regardless of that little voice in your head causing you to question yourself – this is simply the necessary yin and yang creating balance in your life, forcing the self-assuredness that at times wavers. If it does not, find a new way. Let go of fear and take a hold of your life – you are the one responsible, no one else.
So, with these questions in mind, today I decided to take the time to answer these questions that pop up in my monkey mind in order to see where the unfiltered answers take me.
Why do I write? I write to allow my inner thoughts to unfold, release, and be free. Unlimited by the doubt that takes over when I try to express my thoughts through the limits of sound, throat, time and voice…. My insecurities are unfettered by the written word, less restricted than my throat and uncertain, meek voice. I write to uplift, I write to lie down, and I write to allow for space and freedom.
I write to open up my heart and when my heart needs to shut down the sadness, the uncertainty; I write. I write to clear space in my mind for the bank of inspired ideas that seem to have no end – space created in order for my mind not to shut down in protest, exhaustion – to prevent it from saying there is no more room at the inn, no more deposits to be made, I am full up. Purging the ideas and thoughts from my heart and soul… creating room for breathe, for clarity – allowing more inspired energy to flow through me – I am simply the vessel, these ideas are not unique to me, I am merely the channel through which they flow. Bringing life force to the world in a newly expressed way… opening up to possibilities.
I write because I am good at it and terrible, all in one, broken sentence. Because at times I have so much to say that it overwhelms me. I write because it scares the shit out of me – I feel so deeply and want to share so much – I feel the need to share these minor and major insights that I have discovered or that in truth, have discovered me through my life span thus far. I write to invoke change, to bring joy, to express sorrow. I write because I can't speak. I write to escape and to challenge, ponder and express. I have found no other way to evoke clarity in myself, as I am able to with the written word.
That is, aside from yoga... and writing of course, is a part of my yogic practice. So, it stands to reason that I ask, so why do I practice yoga?
For all of the reasons stated above and so many countless more... Yoga grounds and strengthens me; Yoga lifts me up and provides a safe space to fall. Yoga brings calm, joy, comfort and inspiration to my life. Yoga heals, gives and brings a depth of compassion for self and others that is beyond measure. As my yoga practice spills into all areas of my life off the mat, I am aware that I am looking at the world through a new lens – daily this lens shifts, alters, changes… as does my awareness of self and others. Nature and life; Interconnected with all things, I breathe in your air, exhale new life… We catch each other's eye and walk on by, connected by an invisible string, weaving its way through life… ALL things connected, always, forever. Breathe in, Breathe out, feel the connection.
Why do I practice yoga? For all that I say it is to contribute, I see more and more each and every day that in fact, the more I give the more I receive. My yoga teaching on the mat has demonstrated that to me so succinctly – each time I leave a class I am richer, more fulfilled, more self-aware and more compassionate that when I entered the space. This is the lesson of asana practice – the more you give, the more you get. Hold this truth close, know this truth and carry it with you as you go about your day; pay no mind to the negativity you may witness around you – dig deep and give kindness, compassion and empathy. You will be richly rewarded.
Yoga is everywhere – my asana and writing practice? These are the lights guiding me home.
And so, do you see the beauty of self-inquiry? If you find yourself doubting your time spent on pastimes, such as, in my case yoga and writing, take the time to answer the question ' Why am I doing this'… For me, today, I am more solid in the knowledge that this is where I need to spend my time – it is not self-absorbed, it is self-giving and in turn self-receiving… The more you give the more you get. Give yourself the gift of what you love; that which inspires and creates space for your true self.
My wish for you is to find your light, and allow it to guide you home.
Namaste.