8 Ways to Deal with Negative Feedback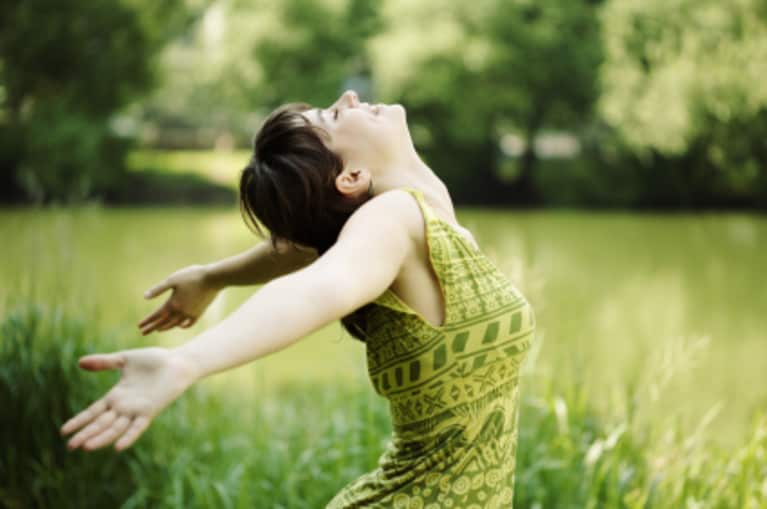 "The greatest pleasure in life is doing what people say you cannot do." ~ Walter Bagehot
I recently embarked on what I like to fondly refer to as the "360 journey"— I quit my longtime corporate gig to pursue a life of passion.
When I shared the unconventional news with friends, family, and colleagues, I was pleasantly touched by the influx of congratulations and positive well wishes. I leaned on those sweet encouragements especially in times of uncertainty and self-doubt.
Unfortunately, the "sweetness" wasn't always the case…
I recall two very distinct moments when my news was received negatively. Despite my excitement and the well wishes from others, it was appalling how hugely these two comments had impacted me. My mood fell. I felt judged, misunderstood, and frustrated. I wanted to dig a hole and disappear in it for eternity.
In the midst of my self-preservation, a dear friend reminded me simply I was letting negative feedback from two people outweigh the well wishes of 100.
When I began to quantify it that way, I realized I was enabling a microscopic portion of negativity to overshadow the celebration of the mass. I was surrendering to "bystanders", whose thoughts and opinions had no weight or influence to what I wanted and needed to do. And most importantly, I was allowing it to overshadow the joy of pursuing my passions!
Amazingly, this happens to the best of us. We zoom in on a single negative moment and neglect to acknowledge we are surrounded by everything we already have – abundance. Above all, the conviction and approval we only need comes from one truest source – ourselves.
So the next time I come across people or situations whose feedback might impact me negatively, I've resolved to remind myself of these eight tips:
1. Give up control over the uncontrollable. You have no control over what other people think, say or do. You don't have control over any unforeseen events. Negativity is inevitable and a part of life. The only real control you have is the way you react to people and circumstances.
2. You're not going to please everyone. We are all gifted and unique beings with our own ideas. Everyone is entitled to voice their opinions and share their perspectives. Therefore, not everyone is always going to see your way or agree with you.
3. Know the truth within yourself. If you know your intentions are coming from the most genuine part of yourself, then you are the keeper of your truth. Only you will know what feels right, what looks like, or what is right, for you. You are the creator and guardian of your dreams and choices.
4. Surround yourself with supportive energy. Find the company or space that activates your inner warrior or goddess, and then don't let it go. Gravitate towards a toxic-free environment where you can explore and expand safely. Surround yourself with people who uplift and heighten your senses that make you feel good, empowered, joyful, assertive, motivated, and optimistic.
5. Focus on gratitude. Zoom out of the black hole and start counting your blessings! When someone's comments or actions are pulling you down, focus on being thankful for what is already present or what has already been achieved. Practicing gratitude allows you to comfortably put things in perspective while tempering the "fight or flight" emotions. Gratitude will help you feel more grounded when things seem unsteady.
6. Be accountable to yourself. Your choices and actions are a direct result of free will. Whatever you do, say, or think, and no matter how others may or may not react, take responsibility for your actions. Have confidence in your decisions and stand behind it.
7. Don't take it personally. When our intentions are misunderstood or when negative feedback is unsolicited, those can be the ones that hurt the most. Armor your heart by acknowledging it is only one person's view. Right or wrong, don't take it personal and accept that just like you, he or she is empowered to express themselves.
8. Let it go. This has to be the toughest of them all. Remember, you are what you manifest. If you focus on the negativity, then your being is what others have created for you. Don't let it linger too long. Don't let it hurt too much. Take a deep breath and release the negativity.
When we are passionate about something, we are prone to feel more sensitive towards things we do not necessarily want to hear, negative or otherwise. As I continue to practice the tips above, it became easier to stay grounded when conflict arises. I also developed a sense of appreciation that the uniqueness and perspectives of others may (or may not) open my eyes to new possibilities.
What are some of your methods of dealing with negative feedback?