How to Use Your Breath to Overcome Anxiety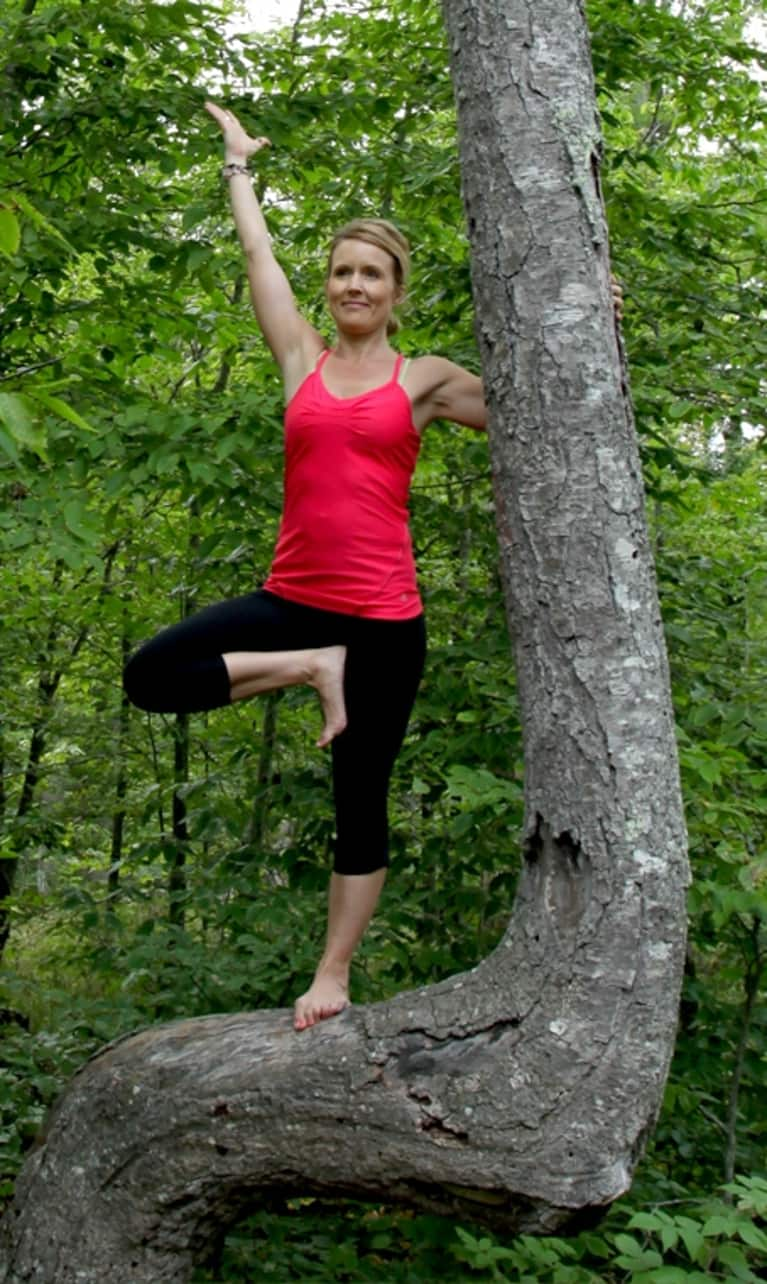 Have you ever noticed your breath is like your best friend? The breath is always there for you, ready to pick you up when you are feeling overwhelmed. It's there to hold your hand as you take a leap of faith when you're unsure. Your breath is your confident, soothing you when you can't fall asleep, and it also races when excitement arises. So how often do you actually allow yourself to be with your breath? Are you ready to open to its assistance or do you believe you need to muscle through your day, unwilling to allow its gift to contribute to you?
In this moment, take a deep, slow breath. Hold it for a moment and feel the breath permeate every cell of your body. As you exhale, breathe out slowly, like you're blowing out a candle. Feel your shoulders and jaw relax. Notice you are now directly in the moment.
In this presence, all judgment stops. You can start to see yourself as someone you have great care for, like a friend. Rather than letting your thoughts distract you with what seems wrong in your life, are you ready to start creating a new, more loving relationship with yourself?
The next time fear, worry or judgment show up to distract you, try this...
1. Take a moment to breathe. It's in the breath that we create an opportunity to pause and ask, "How is this thought serving me?" "Does it bring me peace?" "Am I willing to let it go?"
2. Decide to be kind, but firm with yourself. Tough love. When the old patterns of judgment, worry and fear show up, smile, breathe and decide. If you aren't going to create change now, then when?
3. Breathe and allow yourself space to gain a little perspective. It's like confiding in your best friend, sometimes you just need to talk and get the fears out. Let it be an opportunity to step back and understand, maybe you just need an ear and aren't looking for any comments. As you let the fears surface, they don't look so big and scary.
4. What if the fears and judgments were never yours in the first place, just a perspective you picked up from friends, family or teachers? Start to disengage from the fear, doubt and worry by asking the question,"Who's is this?" No need to even figure out the answer, it's in the asking that the energy can become lighter!
5. You have nothing to prove. When worries, fear or regret turn up, take a moment to breathe and look into your beautiful eyes. Know there is no one like you on the earth. In that breath, you have a choice to believe it. Ask, "What good am I not yet able to see about this situation?" "What am I thankful for in this moment?"
You may literally have to train yourself to get out of judging and feeling bad about yourself. Breathe and know that eventually you'll get to a space where it takes too much energy to go back into the old patterns.