Healthy Recipe Ideas for a Week!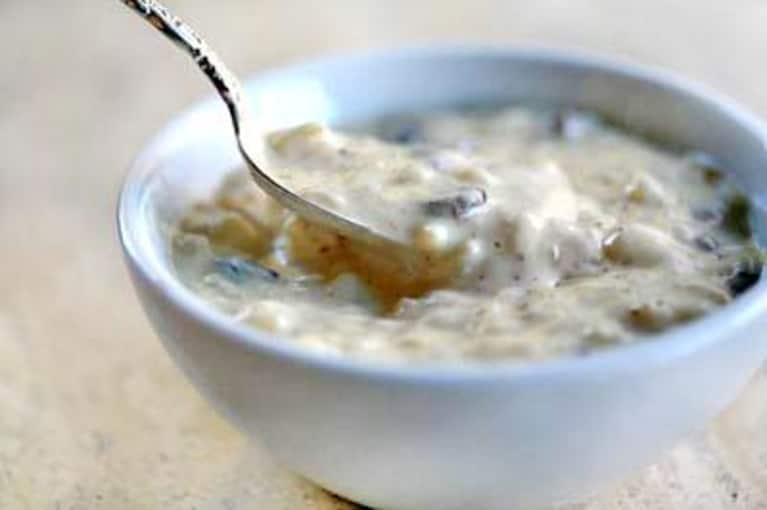 A client recently asked me what I eat for a week so he could get ideas on healthy meals to try. Another client recently told me how bored she is with making the same thing all the time and asked me for new ideas. Inspired by their questions, below is a list I have compiled of meals for one week. I was able to make all these recipes easily because I follow the tips I wrote about in last week's article, "5 Tips for Easy Homemade Meals." I hope it gives you some good and different ideas to try. Many of the recipes can be found on my Facebook page. Let me know some of your favorite healthy meals!
A Week of Meal Ideas:
Monday:
Breakfast: 1 Green apple with organic peanut butter and green tea
Lunch: Sautéed greens with a triangle of leftover zucchini shallot frittata I made on the weekend
Dinner: Spaghetti squash and sauce (I promise you won't miss the pasta!)
Dessert: Gluten and dairy free homemade chocolate chip cookies
Tuesday:
Breakfast: Vegan blueberry smoothie (with greens, chia seeds and no sugar added)
Lunch: My home made pea soup – yum!
Dinner: Meyer lemon, broccoli quinoa with roasted acorn squash and steamed greens
Dessert: Mexican hot chocolate
Wednesday:
Breakfast: Quinoa porridge with pomegranate seeds and chopped almonds
Lunch: Romaine salad with adzuki beans, carrots, black olives, hearts of palm and hummus on cucumber "crackers"
Dinner: Roasted butternut squash with roasted garlic and quinoa pasta
Dessert: Baked apples and cinnamon
Thursday:
Breakfast: Green energy peanut butter and chocolate smoothie (no sugar added)
Lunch: Vegan black bean tacos with tomato, lettuce and my homemade guacamole
Dinner: Shepherd's pie with romaine lettuce side salad (recipe to be posted this week!)
Dessert: Peach raspberry sorbet (recipe to be posted this week!)
Friday:
Breakfast: Steel cut oatmeal with slow cooked apples, cinnamon and nuts (it's like a healthy version of apple pie!)
Lunch: Spinach salad with fennel, sliced apples and walnuts (with a lemon vinaigrette)
Dinner: Vegan "rice and beans" with quinoa and black beans and a side of green chard
Dessert: Vegan rice pudding (picture above)
Saturday:
Breakfast: Gluten-free pancakes with blackberry and ginger topping
Lunch: Tofu, cabbage, carrot and zucchini stir fry with fresh ginger, sesame sauce and brown rice
Dinner: Steamed wild salmon with steamed broccoli and cauliflower
Dessert: Gluten-free brownies
Sunday:
Breakfast: Raw steel cut oatmeal with berries and flax
Lunch: Grilled eggplant vegan lasagna (with my own homemade 'ricotta' made from pureed tofu with seasonings and fresh herbs)
Dinner: Black miso cod with leek & parsnip puree
Dessert: Chai chia pudding
*Besides the obvious egg frittata and the fish entrees, all recipes are vegan and gluten free! J
NOT VEGAN?: Organic, pasture-raised, eggs and low mercury/sustainable tuna (in water) are super versatile options. I make fluffy scrambled eggs (with almond milk), poached eggs over sautéed spinach, or eggs over medium, served over steamed asparagus. For tuna, I make a non mayonnaise, lemon juice, grated veggies and spices dressing and put it on top of mixed greens (you can use Vegan Mindful Mayo or Veganaise too!) or for dinner, I add it to sautéed garlic, cherry tomatoes and quinoa pasta with some fresh herbs!