How Often Do We Jump to Conclusions?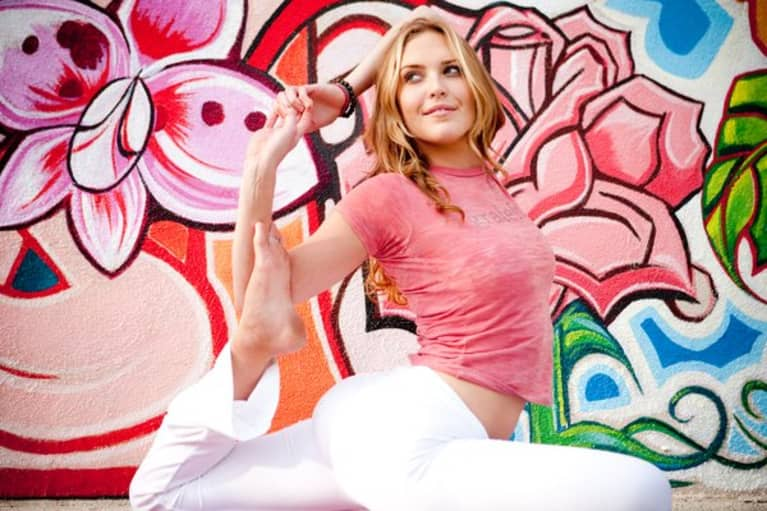 A few days ago, at the end of a class, I glanced at my phone to check the time, and saw that my fiance had called several times in a row and left two voice mails. Immediately, my heart began to beat out of my chest and I jumped to a billion conclusions - my brother was riding without a helmet, my dad's cancer is back, Rosy got hit by a car. I tried to stay with my breath as I directed my students through their final poses, and really wanted to stay in the moment. I realized that when I picked up my phone my entire world could change.
There could be very bad news on the other end.
How often do we do this to ourselves? We imagine so many outcomes, and only one occurs. And my belief is that the only one that occurs is the one that is supposed to, as painful as it can be. Do you live your life by coulds, or woulda shouldas?
You see a snake and jump back in surprise only later realizing it was just a stick. But the tension in your shoulders, the pounding of your heart. That experience is very real for you.
That day I got into my car literally shaking, and called Matt.
"Hey babe."
His voice was calm and collected.
I immediately burst into tears.
"Nothing's wrong?"
"No, why?"
"You kept calling."
"I'm so sorry. I must've pocket dialed you."
I burst out laughing. Thank God. But very aware that eventually I will pick up the phone, and the news might not be quite so laughable. I've been in that place many times too but it's about right now, not living in the "what ifs," but living from a space of insurmountable gratitude.
Feet firmly planted, heart wide open, gaze right before you. One step at a time.
"This place where you are right now, God circled on a map for you."
- Hafiz