Why Can't Someone Tell Me What I CAN Eat?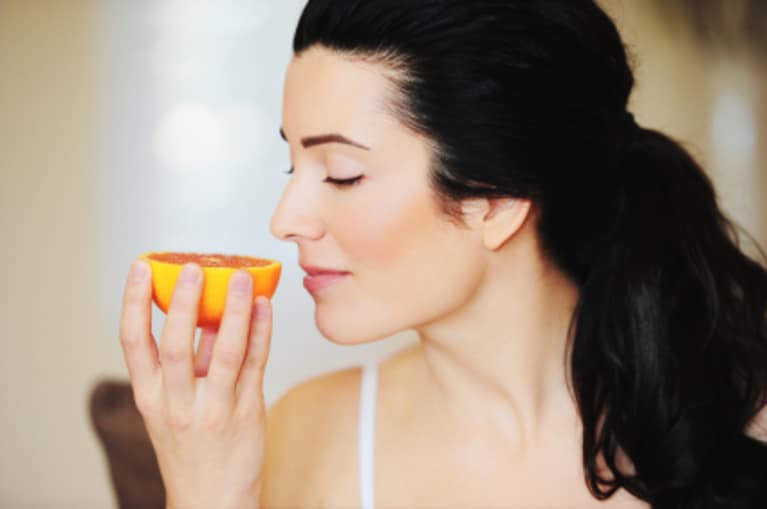 We've all heard it before. The long list of NO-NOs and DON'Ts for optimal health:
No fat.
No salt.
No dairy.
OR
Don't eat gluten.
Don't eat carbs.
Don't eat meat.
Even this one: Don't eat fruit - there's too much sugar!  (And I hate to break it to you, folks, but you are NEVER going to get fat from eating too much fruit.  My educated guess is that the Little Debbie's aren't helping much either).
I don't know about you, but the second I hear the word NO or DON'T, I am hell-bent on doing or having that which is forbidden or off-limits. And this is BAD NEWS when it comes to food. Why? Because every article on the subject of health warns me off some long list of foods that I must now, out of principle, consume gleefully in vast quantities.
No dairy? I'll have a double order of triple-fried beer battered cheese curds with an order of beer cheese soup and a side of nachos.
No pork, you say? I'll gut and spit the little oinker myself!
Ok. Not really. But, well, kind of. I certainly WANT to defy the don'ts. So, if I want truly want to get motivated for healthy change, I have to find another way.
Why can't somebody just tell me what I CAN have? What I GET to have?
Bingo!
This concept (the miles-long list of all the good stuff that I can eat with wild abandon) is my new secret weapon. And you know what? It's helped me to tackle (and LOVE) kale, spinach, mushrooms, cucumbers, sprouts, celery, beets and more. All that healthy jazz. I don't HAVE to have it. I GET to have it. And the freedom to choose makes it fun.
Here's an original juice recipe I created from ingredients that I previously refused (again, on principle) to ingest:
Cucumber Lime Refresh (from the Yoga Body Cleanse)
1 Inch Fresh Ginger
2 Stalks Celery
1/2 Bunch Parsley
1/2 Cucumber
3 Green Apples
1/2 Lemon (peel on)
1 Lime (peel on)
(1) Chop all ingredients and run through a juice extractor, or, alternatively, process them in a Vitamix or Blender and strain out the pulp.
(2) Add water to taste (sparkling is nice) and serve over ice.
(3) Next, whatever you do, DON'T enjoy this recipe. You CAN'T have it. It's NOT for you.
…you kind of want it now, don't you?
Go ahead. Have it. And while you're at it, make your own list of everything healthy and delicious that you want to have more of. It's fun, efficient, and gets you past that little devil in your head who hates the word NO.