5 Things You Should Ask Yourself About Your Yoga Teaching Career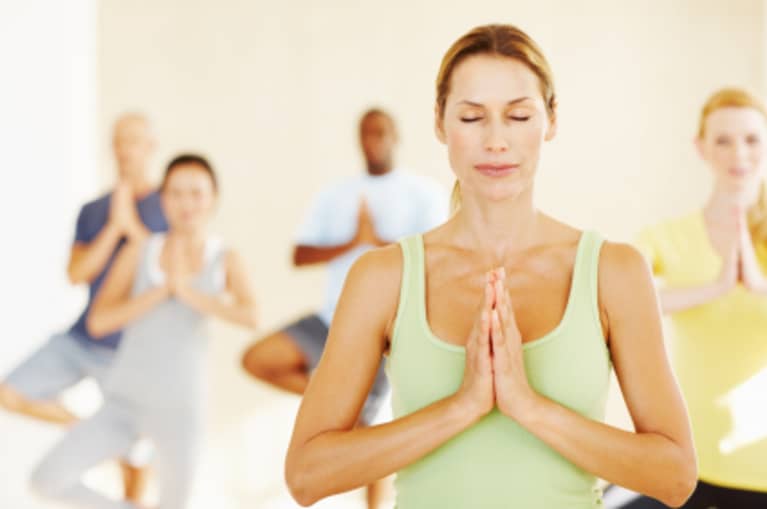 One of the modules in my Teacher Mentorship Program, Resume Creation and Marketing, helps teachers define what they might put on their yoga resume or profile and helps them with marketing strategies. I like to start out asking questions that will help them get clear about why they teach, what makes them unique as a teacher and what background they have that is helpful to teaching yoga. The last piece we discuss is where the teacher wants to go in terms of their career.
Why is this exercise important? Well, have you noticed how many yoga teachers there are? The more you can do to distinguish yourself, the more you will stand out. Also, have you ever run into someone that has a number of connections and they ask you, unexpectedly, "What makes you different?" Do you have an answer at the ready? Lastly, do you have a sense that your day-to-day activities are leading you to an ultimate goal or do you feel as if you're accepting jobs with no overall sense of where you're going?
Start out with these questions:
1. Why do you love yoga and what led you to teaching?
One of the best places to start when it comes to identifying your marketability (and therefore, "hire-ability") as a yoga teacher is with an understanding of what you love about yoga. Having this clear in your mind and expressed through a few short, clear statements will bring an authentic nature to any conversation you have or any statements you put on a resume or in a bio.
Many teachers say, "Yoga changed my life." While this may be true, it's helpful for the listener to have an idea of "how." Especially if your love of yoga comes from this kind of place, it's critical to the listener that they have more than this somewhat mysterious statement.
Go back to your written statement and say it out loud. If it's more than 3 minutes, cut it down. Make it like an elevator pitch. Be critical about the words you're using to describe your feelings; if they're mystical, spiritual or hard to understand by someone that's unfamiliar with the yoga world, make it more relatable. While you want it to be authentic to you, you want it to also be clear to anyone that hears it.
2. How does your previous work experience make you unique and skillful as a teacher?
Depending on your previous non-yoga work experience, it may or may not be clear as to how it applies to your career choice as a yoga teacher. If you worked in the medical field as a nurse or physician, perhaps that's more clear in terms of transferable skills you can use. Also, if you've worked in another wellness industry, such as a personal trainer or an exercise instructor of another kind, you may have an easier time illustrating how your past job will help you in your new role as yoga teacher.
However, just because your past job role isn't in the wellness or medical industry, doesn't mean you don't have transferable skills you'll use as a yoga teacher. Many people come to yoga after having management experience or other roles where they're responsible for managing teams of people. In these roles, they had know how to motivate a group, keep a team moving forward towards a common goal and address individual performance in a way that supports growth on the individual level. This is not unlike the role you play as a yoga teacher when you're leading a group class.
Past work experience that includes speaking to groups, working as part of a team, being creative, being expressive, thinking on your feet, managing in situations where things can change at a moment's notice all provide great experience for the role of yoga teacher.
3. How do your personal experiences make you unique and skillful as a yoga teacher?
Almost more than any other job, being an inspiring and well-rounded yoga teacher means that you'll be using much more than the techniques you learned in teacher training when you step into the classroom. If you only used that information, your classes may come across as flat and one-dimensional. But when you connect to who you are and what make you a unique individual and learn how to have the courage to show that to your students, rather than standing behind some idea of "what a yoga teacher should be like," you will find your unique voice as a teacher.
For instance, there are many yoga teachers that are also parents. Being a parent is a challenging and rewarding job at the same time. There is much that as parents, people have to do in order to inspire and guide their children. While yoga teachers don't want to be "parenting" their students, a newer teacher who is also a parent has their own strengths in that role that can be useful in bringing to their teaching.
The same would be true for someone who has overcome some kind of personal struggle in order to get where they are in life. Whether that's due to some physical or emotional battle, overcoming this kind of obstacle can give you wonderful content for your resume and also for your teaching. It also can make you stand out as a teacher and help you start to build your own unique identity.
4. What your ideal vision is for your yoga teaching?
Just as in any other job market, you need to have an understanding of what you want to do and the kinds of job you want to have, so you can state it clearly both in writing and when someone you meets asks you. Just like your "Why I love Yoga" statement, this vision will help you as you go out and evaluate opportunities and will help friends and colleagues understand what you're looking to do.
5. Who is your target audience is for your teaching?
There are so many options for teaching yoga and many exist outside the traditional studio environment. Adults, children of varying ages, families, seniors, athletes of all kinds and pregnant women are just some of people you can focus your teaching on. Part of helping you find a job and create a powerful resume includes an understanding of the group you wish to teach.
Take the time to get clear on each one of these questions. See how it shapes your conversations with others and helps you in both evaluating opportunities that come your way and in seeking out jobs you desire.