How to Deal with Family Resistance to Your Healthy Transition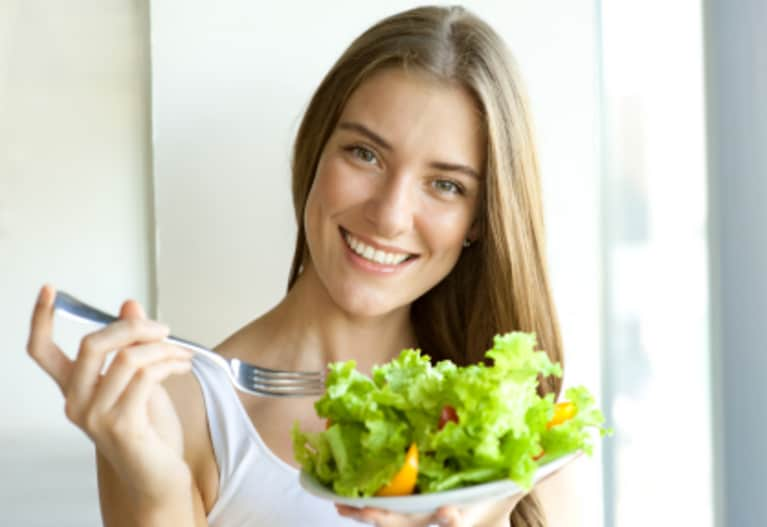 So you have decided to move toward a new, conscious, kind way of life – great! You have just taken the first step towards true health! The trouble is that you live in a house with people who are not that way inclined… your partner thinks that adding vegetables to a meals means slathering on tomato sauce... your dad thinks that he is making a healthy choice by opting from a processed wheat-based breakfast cereal… your sister thinks that by choosing a 'lite' frozen meal is the best way to be lean and eat clean…
It can be tough to make the right choices when those around you are still stuck in their SAD ways (literally) and there a few way you can go…
A) Become a nagging, pushy, holier-than-thou health-foodie who criticises and mocks their food choices (we all know one…)
B) Give up, and join the family on the couch for a glass of soda and serving of crisps – who needs health anyway?!
C) Accept that your way of living is very different to theirs, and look after yourself whilst slowly encouraging them to make healthier choices
And I think it's pretty clear which choice we should be making …
..... Kidding! (See health-foodies can still have a sense of humor!)
By accepting that you have made a choice that others around you are not yet ready to make on their own journey is very important – everybody will come to realisations about their health in their own time!
Now that you have made the commitment to a clean, green way of life there are a few ways to help your family slowly become accustomed to new tastes and be introduced to a new realm of flavors!
When grocery shopping, stock the pantry with healthier versions of their favorite snack foods – flavored baked corn chips, smoked/tamari almonds, roasted chickpeas, kale chips, hummus, tzaziki, dates, almond butter – and remember that it's ok for them to indulge in a little processed food! What I mean by this is that I myself wouldn't eat, say, roasted chickpeas in a bag (I would make them myself) however for my family this is a much easier and better option than a bag of crisps, and thus is a great 'transition' food!
Slip in healthy ingredients to their meals – grate in zucchini and carrot to Bolognese sauce, add lentils to shepherd's pie, to help their taste buds become acquire to the plant-based foods without them even knowing!
Bake healthy treats – the quickest way to abandon a healthy way of eating is by feeling deprived!
Take a family member with you to a fresh food market – when you can see, touch, taste and smell the produce and talk to the farmers who grew the vegetables you develop a deep appreciation for the food you are consuming.
GLOW! Luckily this will happen naturally, but nothing helps someone make the transition to a healthier diet than by seeing the effects on another person.
It is also important to remember that food is a pleasure, and should remain that way. If this means that you stick to your healthy, plant based diet 90% of the time and indulge in other foods the other times in order to share in special occasions with your family or friends, that's ok! It's actually advantageous! You are more likely to feel the benefits of your regular diet when you have an occasional Krispy Kreme, peanut butter cup or croissant – whatever happens to be your vice! Never deprive yourself, and never criticise another for not making the same choices you are!