3 Powerful Tips to Organize Your Day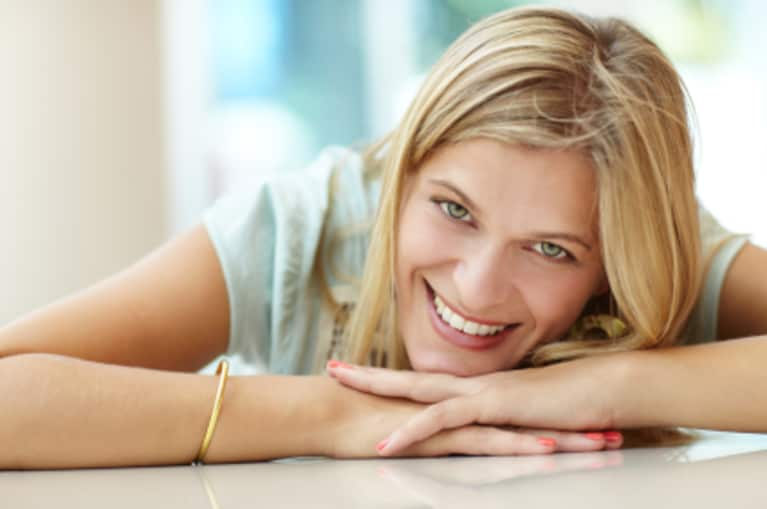 Do you wake up in the morning in a race against the clock?
The alarm goes off and you come to your senses. You get out of bed, get dressed, rush out the door, and make it to work on time … barely.
"Those who feel rushed are less likely to be very happy," according to a Pew Research Center report "Are We Happy Yet?" So much so that 42 percent of respondents who always feel rushed were "almost never happy."
Time pressure is a legitimate psychological and social stressor that can cause psychological, social, and physical ailments.
"We must simplify our lives; we must slow down," advises Tal Ben-Shahar in his book Happier. "The good news is the simplifying our lives, doing less rather than more, does not have to come at the expense of success."
So if you want to feel more energetic, relaxed, and confident to meet the challenges and opportunities your day will bring, then you might want to consider trading in the morning mad rush for a more measured routine.
Here are three effective strategies to help you welcome the day cool, calm, and collected.
1. Lay out your morning steps:
Organization makes life go smoother.
"Across four studies, results consistently showed that ... the experience of time affluence was positively related to subjective well-being," says Tim Kasser in Time Affluence as a Path toward Personal Happiness and Ethical Business Practice.
So take a little time each night to pre-plan the next day.
Decide what you will wear. Think about what you will eat for breakfast and what you can do to prepare it. For example, you can pre-make oatmeal, pre-set the coffee maker, set up pots or pans, or blend up a smoothie. Check your schedule and gather what you'll need to bring with you as you head out the door: gym bag, lunch, paperwork.
Benefit: You'll enjoy the luxury of waking up with a relaxed and clear mind, knowing everything's already in order and ready to go. The time you took the previous night will result in additional time and peace of mind, helping you start your day clear and focused.
You won't spend extra time on something misplaced or overlooked, and you'll be able to focus on the more important elements of your morning like proper nutrition, stretching, or moving your body.
2. Give yourself some space:
Things don't always go as planned. So give yourself breathing room for anything unexpected that may occur.
"Time poverty is the feeling that one is constantly stressed, rushed, overworked, behind," Tal Ben-Shahar says. "Time pressure leads to frustration…"
Go to bed earlier so you can wake up sooner. This is one of the most powerful and practical ways to create more space in your morning.
Take a look at your night time routine and see if there are any habits you can alter. For example, before hitting the hay, turn your ringer off to eliminate disruptions. Take a soothing hot bath instead of watching TV. Eat an earlier, lighter dinner instead of a late, heavy meal, which will inhibit your sleep. Set your alarm clock early enough so you have space in the morning.
Benefit: You take the "rush" out of your morning and allow yourself to peacefully adjust to the day. Slowly transitioning from sleep to wakefulness is essential for sustained energy. It also helps prepare your body and mind so you can feel your best and have a more efficient, productive day.
The added bonus: If an unforeseen setback should arise (an emergency phone call, your power goes out, or you nick yourself shaving), you won't feel the pressure of running late or throwing your entire day off schedule.
3. Savor Nothingness:
It can sometimes feel awkward to do "no thing" except be in the moment. But without time for stillness, your mind is robbed of the rest it needs to renew and refuel.
"In terms of time, leisure can be seen as time spent free of obligation and necessity," according to the Organization for Economic Co-Operation and Development (OECD). "Average country levels of life satisfaction are reasonably positively correlated to leisure time."
The morning is the best time to practice stillness. Start the day by consciously deciding to quiet your mind while engaging in a morning activity. For instance, if you're going for a morning run, just pay attention to your breath and the sights and sounds around you. Don't give your thoughts or worries attention as they enter your mind, just let them pass like the wind and return your focus to the present moment.
You can practice having "no mind" while eating breakfast, showering, getting dressed, or during yoga or meditation practice. By freeing yourself from thought and worry, you are actually creating small pockets of leisure time throughout the day.
Benefit: Your morning will become the launch pad for a more calm, clear, and efficient day. Practicing being in the moment, or being mindful, increases your ability to relax and respond to whatever the day may bring ("good" or "bad"). A regular practice can also help you manage stress, anxiety, or depression by creating space from fear and worry as you focus on the present moment.
By integrating these few, simple tactics into your routine, you'll radically shift your energy, stamina, and moods, and feel your best no matter how the day unfolds.