5 Age-Old Cooking Rules I Learned From My Mom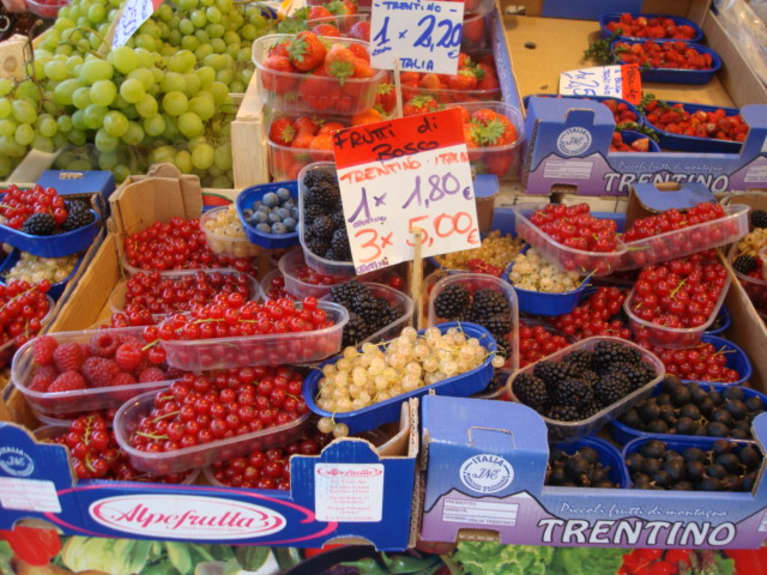 Alright, I'm the first to admit that I could always cook, but chose not to. My excuse was that my mom was a chef and how could I compete with perfection? Well, I didn't. Instead, I rebelled. That is, until I became empowered through learning how to evolve what I learned from my mom and making it my own. How did I do that? Well, I've been influenced by many food lifestyle choices such as vegan, vegetarian, raw and most recently paleo. Lets face it, that's a long way from Kansas. In my case, it was a long way from the meat and potatoes I grew up on in Iowa. With that said, there are cooking fundamentals that transcend any food lifestyle. So, whether you are vegan or pescetarian or even a true carnivore, I'm certain these age-old tips will help you in the kitchen and with your overall health.
1. Fresh is Best.
Then: Whether it was eating veggies straight from the garden or buying meat right out of the butcher shop after coming from a local farmer, fresh was always the way to go.
Now: With time commitments and schedules crammed to the max, does one have to sacrifice fresh food for ready-made microwavable meals? No! There are local farmer's markets and many grocery stores that now offer local produce. In addition, check for a CSA (Community Supported Agriculture) program near you as you'll not only be supporting your local farmers but eating some amazingly fresh food. Your taste buds will thank you.
2. Add Color.
Then: Mom was an advocate on adding a visual element to the food to ensure it appealed to as many senses as possible.
Now: What can I add to this recipe that's not already listed on the page? For those of you at the place I was not that long ago, begin with the basics. Take a simple pasta recipe. You could add marinara sauce and call it good, but instead, always think color. What else can you add? What about some fresh basil, mushrooms and parmesan or nutritional yeast? That's right. You've not only added color to your dish, but you added more nutrient-rich items in the process. Always go for the color. When in doubt, let your eyes guide you to what color is missing. Maybe it will be a rainbow breakfast today?
3. Herb it Up. 
Then: There's not much more to say other than herbs were not a fad or a trend, but a staple in our kitchen. Whether it was the herb rack nailed to the wall or the endless racks in the cupboards, herbs were a part of every meal. Quite simply, herbs added a zip like no other.
Now: Don't be intimidated by herbs, instead, make them your best friend. You can really bring a dish to life by adding some rosemary, bay leaves or cilantro (not all at once of course). Have fun with herbs, experiment, and soon you'll learn to love them too.
4. Eat Your Vegetables.
Then: I'm certain you've been told to eat all your veggies at one time or another. Maybe it was before getting some fresh baked cookies or simply before you could leave the dinner table. Yet, veggies reigned important then and guess what, they are just as important now.
Now: Sure, this rule may sound more like a mom thing than a cooking tip, but it's truly valuable in the kitchen too. Whether you are entertaining or simply trying to eat better, veggies are the way to go. Think about the one food item that transcends nearly every diet fad and food lifestyle choice. Yep, it's veggies! The beloved veggie is not only good for you, but can become the center of your dish, which is great for entertaining when you have no idea who is eating what anymore.
5. Presentation is King. 
Then: Remember when every dish was perfected with a piece of parsley and maybe an orange slice? Whether that was just my experience or not, may be another topic, but the point is, presentation shouldn't be just for company.
Now: No matter if you are eating at your office desk or entertaining guests, each meal should be savored. Yes, life happens, and we all get sucked into the hustle and bustle of life. Yet, why not bring some pine nuts to sprinkle onto your salad as you are ready to enjoy it? Better yet, why not keep a stash of real silverware and maybe a bowl and plate in the office. Not only will these little add-ons make you feel more satisfied, but you are also saving the environment from one more unnecessary plastic dish in the trash.
Learn to enjoy food, savor food and find the nourishment in food. You don't have to cook like your mom did, but you can still draw inspiration from her. That inspiration transcends any food lifestyle choice.