5 Ways to Fill Your Morning with Positive Energy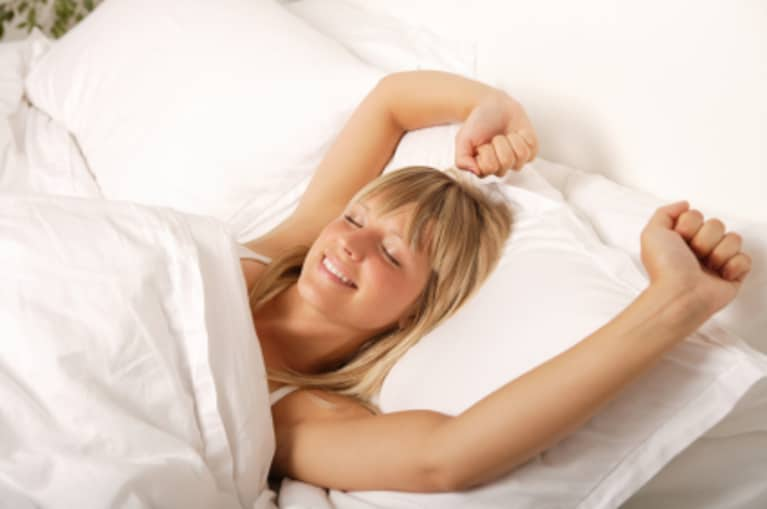 When I wake up in the morning I like to take a few moments to lay in bed. I place one hand on my heart and one hand on my belly, sending love and positivity into my being. As I lay there I begin to imagine how I would like my day to unfold. Whatever it is that turns the corners of your mouth up to a smile and makes your heart feel warm, imagine it, feel it and believe it.
I invite you to wake up a few minutes early and send yourself positive energy and create your day so that you feel vibrantly alive.
Too often in the morning we're scrambling to get ready and out the door for work and we haven't had a single ounce of fun. I always have a much more energetic, uplifted, positive day when I do something fun in the morning before work. It's important to fill yourself with positive energy first so you can then give positive energy to the world. Here are a few ideas to get you started.
1. A quick yoga practice! Whether you go to a studio or practice at home (check my app on iTunes), yoga can get you stretched, balanced and joyous for the day ahead. Or create your own flow that you feel your body, mind and soul need.
2. Dance it out to your favorite song. Put on some tunes that get you pumped and shake that booty. Dance like no one is watching. Trust me it feels good.
3. If you're lucky enough to live close to the ocean or a body of water, go for swim. Soak up those negative ions and revitalize yourself.
4. Sing in the shower. If you're short on time why not sing it out in the shower? It always puts me in a great mood.
5. Walk with friends. Socializing is a great way to start the day. Walking and talking is a perfect combo of getting the body energized and feeling the love from friends.
Whether it's exercising, singing, making yourself a beautiful breakfast, playing with your kids, or giving yourself that extra ten minutes to sleep in, find what makes you happy in the morning and give to yourself first. Fill yourself up with happiness, fun and positivity and you will feel energized for the day. :)