5 Tips for Easy Homemade Meals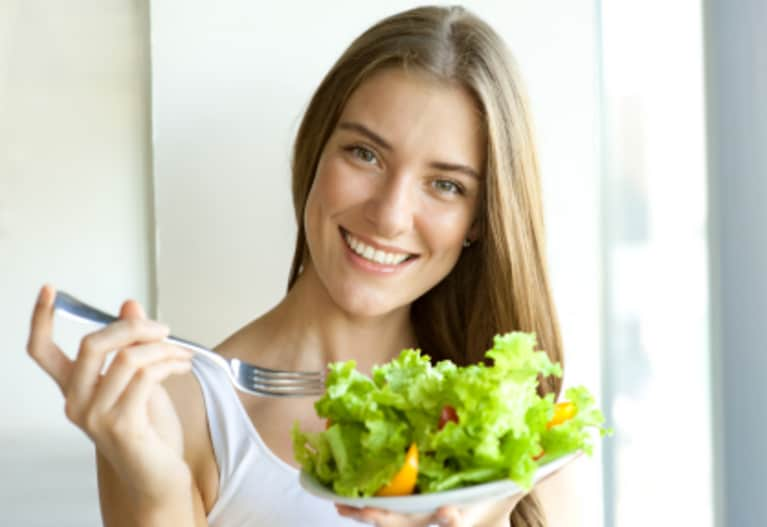 Making food at home is really not that hard. I love cooking and part of what makes it enjoyable is the prep work that I put into it. I always have a shopping list, a certain day when I do my main weekly grocery shopping and I make sure my cabinets and fridge are always stocked with essentials. You can be spontaneous when you have the ingredients for lots of different dishes on-hand. With some planning, tips and shortcuts, you too can make tasty homemade meals that are better for your health and cost much less than prepackaged or take-out meals!
Here are some tips I keep in mind when planning out my meals for the week:
1. LIST & PLAN!
Make a shopping list and plan your meals out in advance (so you're not running back to the grocery store every day!) Think at least 2-3 days in advance (or a week if you are really organized!). If you're caught unprepared, you might turn to pre-packaged/take-out/delivery food out of desperation.
2. DON'T COOK SO OFTEN!
Cook once and eat twice (or 3 times!). For example a big batch of brown rice can be served with stir fry for dinner, as your breakfast porridge the next morning and your dessert, as rice pudding, the next night. (I actually just added my left over brown rice to my tomato soup… yum!)
3. STOCK UP!
Keep your freezer stocked with frozen organic fruits and veggies. Keep your pantry filled with non-perishables like herbs, spices, seasonings, coconut oil, and vegetarian soup stock. I also make sure I always have garlic, onions, sweet potatoes and lemons on hand (items that won't go bad quickly and I use frequently). Having dried goods (beans, grains such as brown rice, quinoa, millet, etc) also comes in handy to throw something together last minute.
4. CHEAT SHEET!
I wouldn't advise this every day but on occasion it's ok to serve meat alternatives that are premade while you make the sides, sauces and extras to go with it such as: veggie burgers with homemade thick cut baked sweet potato wedges, vegan piccata (I use Gardein and make a great homemade lemon & thyme sauce), vegan beef tips (I use Gardein) with sautéed caramelized onions and garlicky sautéed kale.
5. DESSERT PLEASE!
In a pinch, don't forget about fruit. A bowl of fresh berries, a grapefruit half (drizzled with a little raw local honey if it's super sour), poached pears, strawberries dipped in dark chocolate, grilled pineapple or frozen organic fruit blended for a sorbet make for a good sweet treat!
By keeping some all-purpose ingredients around, all I have to do is concentrate on the main dish I'm in the mood for. My shopping trips are easier and more focused. It's also much less expensive and faster to pick up some fish and kale than it would be to have to buy the oil, garlic, salt & pepper, grains and lemon that go with it. Homemade food doesn't have to be complicated. A smoothie for breakfast or stir-fry for dinner is less expensive, healthier and faster than ordering take-out!
Tune in next week for some meals I make following these simple guidelines!