3 Tips for Finding Balance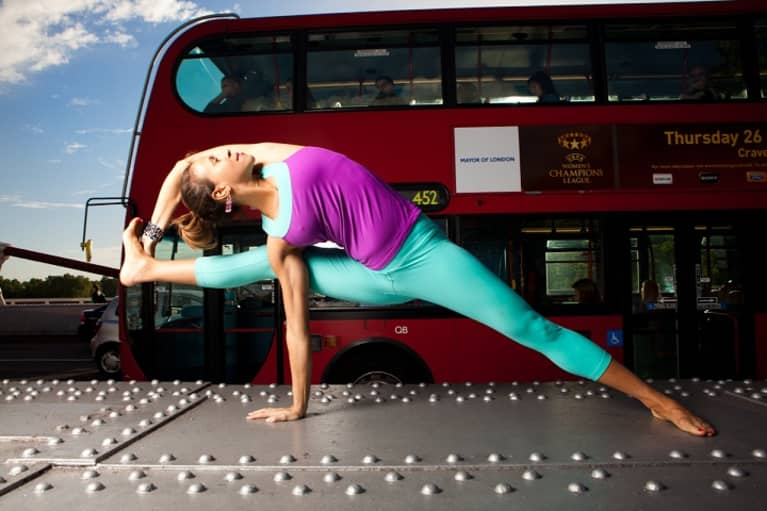 I've said it, you've said it, we've all said it…'easier said than done.' This common statement is so often uttered when we read articles on healthy living or are in conversation with friends about changes we are trying to make in order to better ourselves, but in truth are feeling rather hopeless about actually sticking to any kind of healthy plan. So why is that? I suppose there are the obvious excuses, such as laziness, fatigue, stress, etc. It can often feel that even with the best of intentions, eventually, our plan to improve ourselves fades away after one too many champagne soirees, canapés and not to mention, the worrying thoughts that accompany a little too much excess. So how are we to find balance, when life is always changing and, God forbid, sometimes, that glass of wine and piece of chocolate are just too hard to resist?
Here it goes, three top tips for finding balance:
1. YOGA
When I mention yoga, I don't just mean go to a class once and a while. I'm talking about getting right into it for some seriously fun, engaging, enlightening reading, studying and practicing! Why? Because, yoga is not just about being bendy, or being able to do a headstand (although, with continued practice, eventually you'll get there and man, it sure feels good to hold headstand for a while!) Yoga is HUGE. There are loads of different branches, styles, schools and thoughts on yoga…heck, being nice is yoga. So, go on! Pick up a book, any book on yoga and read it. Read it properly, thoroughly and try some of the exercises. Test it out for yourself and then, when you hit up your next yoga class, challenge your teacher with some thoughtful questions. Keep on learning and remember, we are all destined to become our own masters, teachers are just here to offer some guidance, but the truth and force is within you!
2. EAT HEALTHY
And cue, 'Easier said than done.' I know. Chocolate is real good. So is cheese and bread and wine and ice cream and crisps, and…okay, so you get the idea. But the real truth, the real, honest to goodness truth; these foods will make you tired, stressed, unmotivated and (sorry in advance, because I hate this next word…) fat. I must add something here, nothing is wrong with these foods, and I do not believe in deprivation. If you want some ice cream, eat some ice cream. But do you really need to have ice cream everyday? I don't think so.
Top tip: eat natural. Food that grows from the ground is a way safer bet than processed, 'man-made' food. Just try eating only natural food for a few days and see how you feel. And then, decide whether you really need or even want that ice cream. And one more thing…keep reading! Read up on food, learning about stuff can seriously help in shifting habits.
3. LOVE
It may sound cliché, but I am going to say it anyway. Love yourself. All the time. Regardless of the amount of bread you've consumed, or vodka, or cigarettes, or French fries…please, please, please…love yourself. Why? How? Because we are all just humans and we are doing the very best that we can and I promise if you can love yourself unconditionally, things will magically start to change.
Good luck! And let me know how it goes. If you get stuck, I am always here to help. Namaste!