How to Stay Motivated as a Yoga Teacher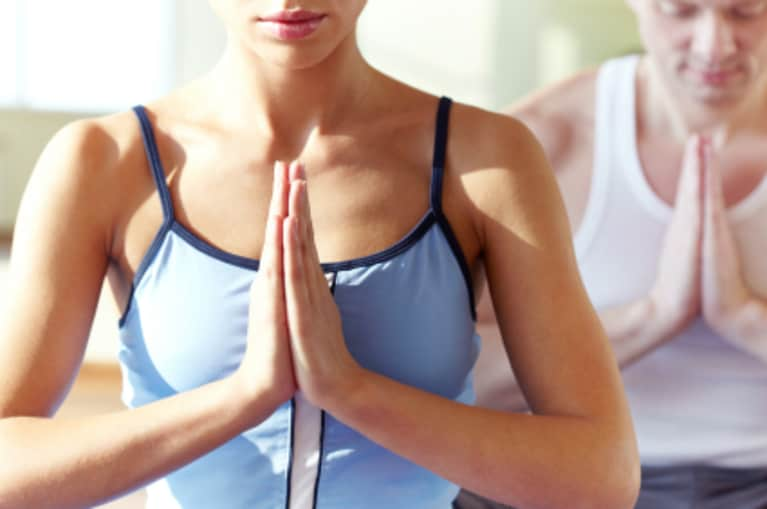 Ever drag your pedicured yogi toes to the studio to teach as if you had a lead ball attached to each toenail? Or had those days when you just can't stand the sound of your own voice; when you'd rather watch paint dry than have to say the word "Chaturanga" one more time? When you wonder if your lack of interest in teaching makes you a yogic fraud; a Downward Dog Ponzi Scheme??? The truth is, in the scheme of teaching, there are highs and lows and even plateaus, and at some point, we've all laid our mat on each of those inclines. So what's a teacher to do to get out of the rut and back into the groove?
Here are a few tips when you get the balasana blues:
1. Run away? If your first impulse is to get your classes covered and hide under the covers with your good friends, Ben and Jerry—DON'T DO IT!!! Put your spandex on and get your yogi butt to the studio. Sometimes the things we dread the most are the things we NEED the most.
2. Be raw. Be real. Channel that energy and bring it into your class. Alright, maybe don't mention to your students that you're thinking about Grey's Anatomy instead of their anatomy, but I am positive that there is at least one person in your class that has, at one time, felt pressured by the expectations of others: of work, of relationships, or family and you can use that knowledge and mention how important it is that we reconcile our resistance and struggle in an authentic way. It is the way that we act or react to those pressures and challenges that define us.  That give us grace.
3. Always need to be a superstar? There is no possible way that we could teach 15 classes a week and be profound and inspiring in every single class we teach. It is okay to get them in and out of the poses. In fact, I believe, it's better to do just that, than to fill the empty space with "canned", regurgitated inspiration that falls on deaf ears because it is hollow of intention. We all could do with a little bit of space and silence to allow us to tune into our inner-most thoughts. Sometimes the best instructors leave the inspiration up to the wisdom within.
4. Still stuck in lull-asana? Maybe it is the perfect time to take a training. Or try a new yoga class. Or even a knitting class. Finding ways to redirect your creative juices might just be the kick start you need to bring new insight to your teaching.
5. Remember your effectualness as an instructor. You became a yoga instructor because you have a gift and a passion. You are capable. You are human. You are inspiring.
Now, go get 'em yogi.