5 Mother's Day Gift Ideas for Yogis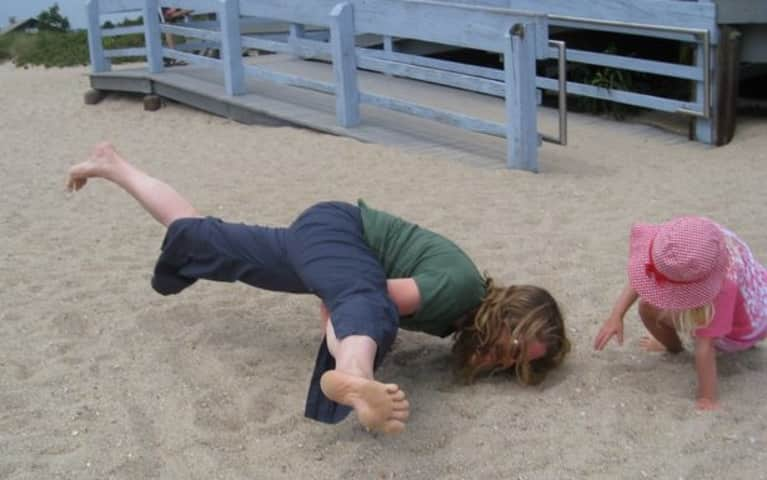 Mother's Day is a great opportunity to treat the yogi in your life that is also a mom. Whether she is a friend or your own mother, finding a little something to let her know you appreciate her is important. Here are five ideas that would rock any maternal yogi's world.
1. Gift certificate to a yoga studio or online service. Why not treat that special yogi to a month of classes at her favorite studio. She can chose which ones she wants to attend and use them without worrying about the cost. Even mom-yogis who are teachers love to take classes at studios where they do not teach (read: classes that cost them money). Consider getting a studio pass or class card to a studio elsewhere that perhaps the mom-teacher can use for a workshop or a bunch of free classes. If she practices at home, consider a subscription to a website such as YogaVibes or YogaGlo can allow your yogi to practice in the comfort of their own space with a wide range of teachers.
2. Yoga Wrap.  Most moms who are also yogis are constantly on the go between classes and taking care of others like their kids. A hip yoga wrap like the Shirred Wrap from B by Donna.m offers your yogi/mom a chance to look great while keeping themselves covered up at the same time. This wrap comes with instructions on how to wear it in a variety of ways so she can alternate its use and it becomes even more functional. She can wear it with jeans, yoga pants or even a dress for a more formal occasion. Multi-functional and attractive, this wrap would be a great compliment to any mom's wardrobe.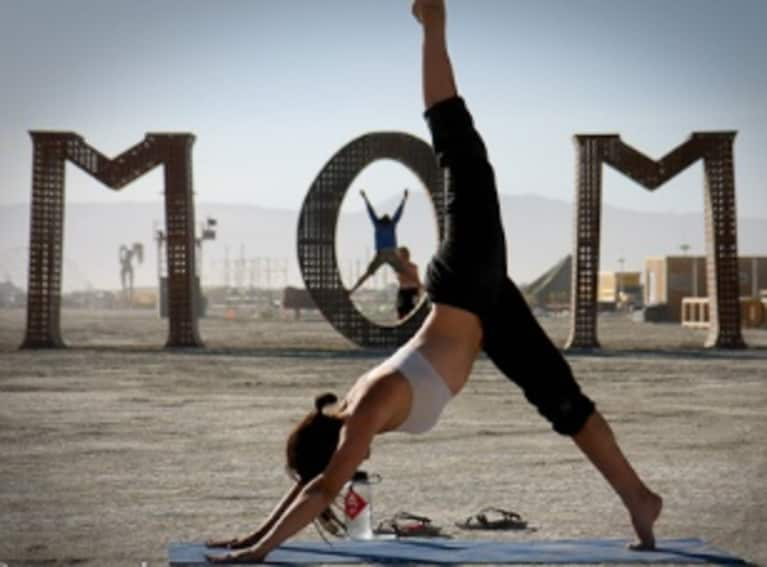 3. Book of Poetry. Help your mom foster her inner yogi giving her a book of inspirational poetry. Works by Rumi and Hafiz are often read during classes and may ring a note of "yoga" 'to her. Alternatively support another yoga mom who also writes poetry by giving your yogi The Hello Delay. Julie Choffel, winner of the 2011 Poets Out Loud Prize, wrote this elegant collection of poems, some inspired by yoga.
4. Hip Flip Flops. Give the yoga mom in your life some styling kicks to wear to and from the yoga studio. Sandals by Juil are made with Energy Flow Technology to help keep her grounded while looking stylish. They are both comfortable and cute so she can look good whether she is en route to a Vinyasa class or an elementary school bake sale.
5. Yoga-inspired music. Help your mom get into the yoga mood with some yoga-inspired music. Artists like DJ Drez, Go-Ray and Duke, EarthRise Sound System and Subway Bhaktis offer unique spins on some traditional kirtan, or chanting, songs. Your mom is sure to groove to these artists while busting asanas or just drinking her tea in the morning.
Treat the mom-yogi in your life on Mother's Day and every day. Remind her how you appreciate what she does with a gift.
Bottom image via