I am Vegan, (Don't) Hear Me Roar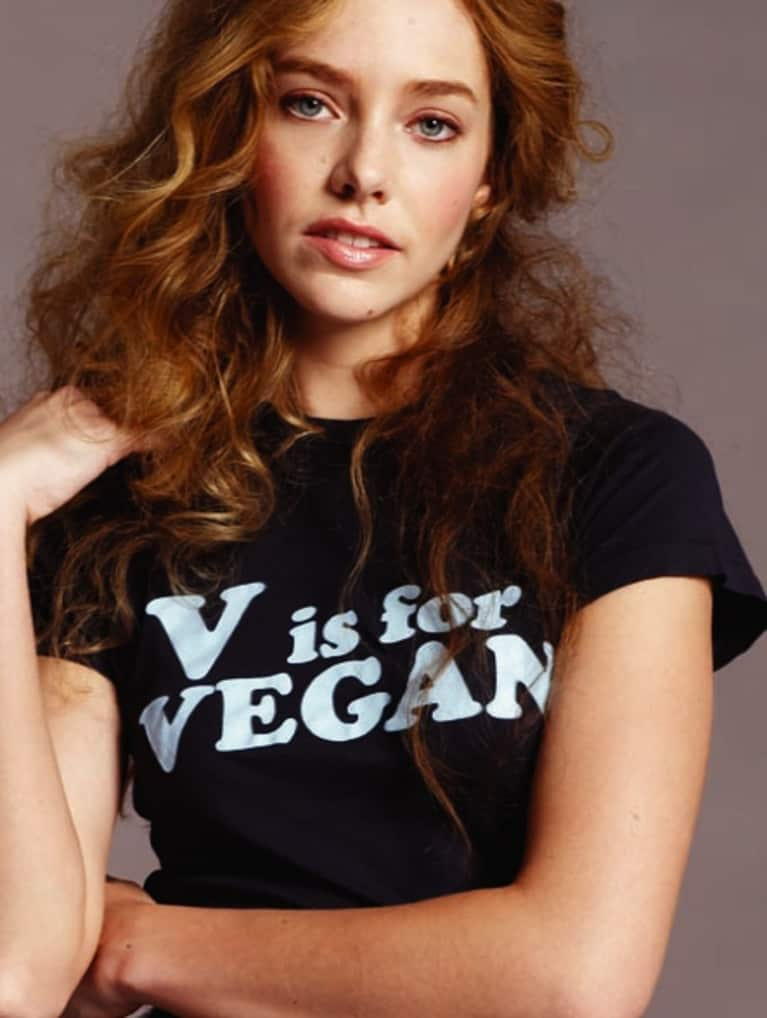 I eat plants, mostly raw. Rarely do I steam, sautee, fry, or bake anything. I choose organic because I want to love my body without the chemicals. In short, I am a vegan and (usually) raw foodist because I love the way it makes me feel. When I eat beautiful plant foods -- orange and yellow peppers, purple kale, red and blue berries, and deep green spinach -- I feel like I channel their gorgeous, glowing energy; I feel alive, vibrant, and centered.
I used to want to be a militant raw foodist and vegan. I have the dehydrator and the blender and the food processor and the noodle spiralizer for my raw zucchini pasta. I never ate meat or chicken or fish or milk or cheese or eggs. And I still don't. But, now, it's time to let go. And, by this, I mean it's time to let go of the labels, to no longer define myself as I, Ashley Asti, raw foodist and vegan. Instead, I am Ashley Asti. Generally, I like to eat healthy foods and do yoga and run outside in the sunny weather. My diet is (mostly) vegan and (mostly) raw but, more importantly, it is healthy and right for me. It is, for this moment, what makes me happy. Tomorrow, it may or may not. But let's wait for another day to decide. Contentment is all in the present.
* * *
I was talking to one of my loving, supportive, and vibrantly vegan friends the other day and we were basking in the glow of veganism. No death, good karma, happy skin, bounties of energy. Our reasons for being proud vegans is long. And then, of course, the topic came up: conversion -- shouldn't everyone be a vegan? It's not hard to do, we said. Before veganism, he was an ice cream-loving dairy eater and I loved dairy-rich pancakes and scrambled eggs. If we can do it, we discussed, anyone can.
But should they? In other words, should anyone (and everyone) drop their meat and discard their dairy to convert to veganism? Maybe. Or, then again, maybe not. Last week, I was giving a lecture on beauty foods and I brought along my jar of coconut oil so I could expound its virtues. How I love coconut oil! I rub it on my lips, my face, my arms, my legs, and even my toes. I put it in my hair, I eat it in my green smoothies, and I top my toothbrush with it for an extra clean feeling and bacteria-fighting power. At the end of the lecture, one of my listeners came up to me to ask more about coconut oil. Ah, what sensuously-smelling deliciousness it is, I told her. To which she responded (and I'm catching the effect, not her actual words), "But I can't stand the smell of coconut. I ate a whole plate of coconut macaroons twenty years ago and, since then, the smell just makes me queasy." My gut reaction was to tell her to try again, to push through the smell and the bad memories and the queasy feeling because coconut oil is a superfood! How can anyone be healthy, I thought, if she doesn't eat coconut oil? But then I paused for a moment, collected my thoughts, and reconsidered. What is right for me is not right for everyone. As her nutrition counselor for the evening, I can guide her. I can make suggestions and tell her all the things that have worked for me. But I am not in her body or mind. I will never know better than she does what makes her feel good and happy and healthy. Ultimately, my job is to share and love, regardless of the outcome. In other words, the final choice of what to feed herself -- mentally, spiritually, and physically -- is (and should be) her own.
So as for veggie pride, I am happy to eat plants, mostly raw. Eating this way makes me feel so good that I want to share this feeling and this experience with everyone I love. If everyone were a vegan, they'd feel this wonderful, I think. But we're all not in the same place at the same time. Five years ago, I was not ready to be a vegan. And I'm so glad no one rushed me to the point where I am now. I got to savor the journey, to discover for myself what it's like to transition my diet, to clean my body and mind. I experienced, at my own pace, the joys of finding new gloriously green foods and opening my life to new and vibrant eating experiences.
My friends, don't rush the process. You are where you're meant to be. Indeed, our lives are always changing and our diets should be, too. Eating is as much physical as it is emotional and social and mental. Let your diet flow with your life and you'll always eat with love, health, and happiness.
image via