How to Attract the Love of Your Life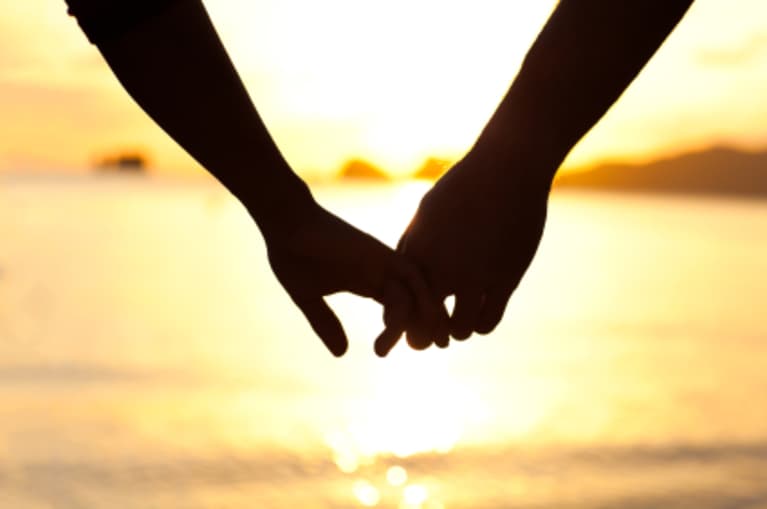 Yeah it's a bold title. Especially for an unattached 20-something year old. However, my quest out west has taught me a lot so far. One of the biggest lessons I'm learning now is the importance of self-love. We're always so eager to encourage and compliment other people, but never stop to tell ourselves positive, lovingly lovely things.
We attract people that are reflections of ourselves. Like I said in my post about playing the victim, if you're not being your own cheerleader you're probably not going to attract someone who supports you like one. So how do you attract someone like that? How do you attract soul-mate-twin-flame-hot-lust-tangled-up-in-each-other love?
By falling in that kind of love with yourself. Take care of yourself. Tell yourself how beautiful you are. Tell yourself that you are fully accepted exactly as you are. Walk past the mirror, pause, and earnestly mutter "Damn…" under your breath. Admire your muscles flex in the gym. Make you your background. Notice your skin while you put on lotion and be present to how good you feel. Look at that part of your body you don't particularly love (if there is one!) and realize it's a part of a whole that makes up this mind-bogglingly incredible person. This part of your body is not you – it's a part of the vessel that you reside in. Your dream partner already knows this and never focuses on it, if they even notice it.
What would you like to hear the love of your life say to you?
Now look in the mirror and say it.
Finally, trust and be patient (this is where I'm at right now). I trust that right now, I'm meant to fall in love with myself and no one else. Truly, madly, deeply in love with myself. When I'm meant to be with someone, I'll meet the perfect man in Vancouver who is also solid and grounded in who he is. But you know what? I haven't met this guy yet. I trust that he's out there, but I'm not worried about meeting him. If we're all the same (energetically speaking that is; I am you, you are me, I am the trees, I am the earth, et cetera), then falling in love with myself is pretty much the same as falling in love with someone else anyways.
I had a thought about this the other day. Since time doesn't really exist (clocks exist, time doesn't), then I've technically already met this person somewhere in the future. I've already fallen in love with myself, met someone who reflected this love back to me, and we're in soul-mate-twin-flame-hot-lust-tangled-up-in-each-other love. I just have to let my earth body catch up to this moment.