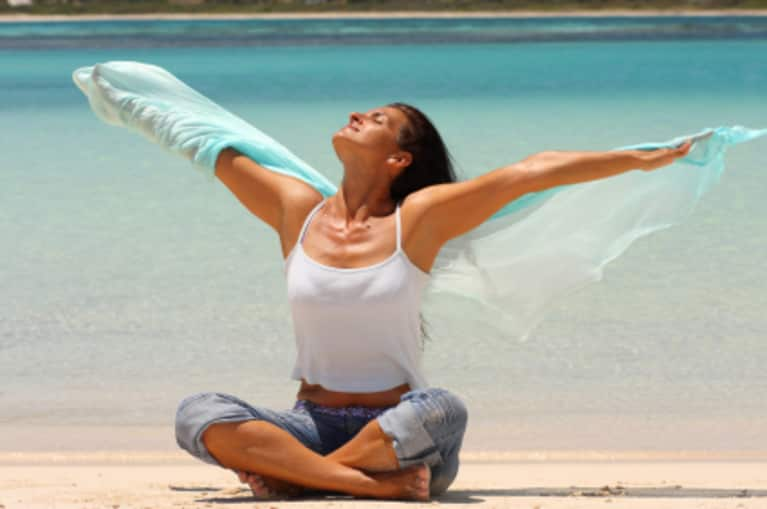 We flow and grow through life; offering, receiving, learning and growing as we go. Chapters end and new ones begin. Circumstances present themselves and we make choices to move forward using the tools, beliefs and information that we have at the time.
Today a chapter in my life has come to an end. Today, I offered my last yoga class to my students at the YMCA, at which I have volunteered for some time. It is tremendous to me, how much I have been touched by these individuals. I realized as we moved through our practice together today, that my receiving has been so much greater than my giving.
This class has been something that I've looked forward to and planned for each week. Beautiful people of all abilities, ages, sizes & shapes attend and I have always left each class with a deeper sense of commitment to both my own yoga practice and my passion for bringing yoga to as many people as possible. The health, wellness and kindness generated from this group of people fills me up.
Let this be a warning to all new or aspiring yoga teachers out there; do not take this experience lightly. You will become attached. Despite the fact that we practice non-attachment, your students will become important to you, offering and giving so much to you and to your own practice. You may feel that you have a great deal to give and I'm certain that you do, however, I would suggest that you will gain 100% more from your students than they from you. This, so far in my infancy of yoga teaching has been my experience. It is moving and profound and I am filled with gratitude for this unexpected gift.
As we move through life, building relationships, making connections to people, animals, places and things, it is challenging (at times seemingly impossible) to avoid attachment. However, allowing yourself the freedom to feel and to grow, while moving away from emotional attachment provides the space to fully experience life. When you move away from the rigidity of a closed mind or an attached heart you give yourself and all of those around you the freedom to breathe, to grow, to expand into their own true potential. If you are looking to expand your yoga practice, whatever that looks like or means to you at this moment, I would encourage you to explore and study both the Yoga Sutras and the Gita. The two provide a manual for non-attachment, for letting go, for finding liberation & freedom:
"When you let your mind follow the call of your senses, they carry away your better judgment as storms drive a boat off its charted course on the sea. Use all your power to free the senses from attachment and aversion alike, and live in the full wise wisdom of the self."  – Bhagavad Gita
The decision to no longer offer this yoga class was a difficult one to make. However, it was necessary for my own life path and yogic journey – it was a lesson in letting go. It was with a heavy heart that I closed our practice today, tears spilled over my Namaste. Although, I know that the chapters ahead will be rich, exciting page turners, it is always sad to say good bye... As human beings we feel and we become attached; continue to feel, to build relationships, always working to do so without attachment to the outcome or to the possibility of gain, simply be and enjoy the connections you make along the way.
With much humble gratitude and deep appreciation, I would like to extend my thanks to all students of yoga, to all people, to all sentient beings – for you are my teachers, my guides and my inspiration as I move along on this exciting journey, opening up to possibilities and freedom. May all of you be well, be true and most of all, be free.
Namaste.