Blasting Out of Your Prison Into Brilliance, Joy & Awesomeness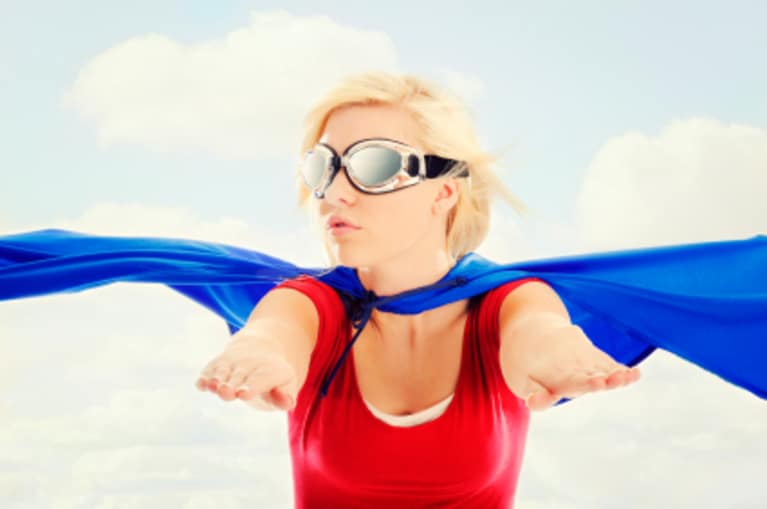 Guilty. Guilty as charged.
I've done it and I'll likely do it again.
It's not pretty. I think it's mostly not even conscious. But now I'm writing about it because Girl, it's time for me to fess up, own up to myself and thrash out of this destructive pattern.
Oh yes! Indeed.
I've let my Perfectionism keep me silenced, keep me stuck, keep me cowering away from what I'm here to do.
I've let my hang ups of not being the best keep me down. Out of the crowd I'm meant to be serving and inspiring.
You know what I mean?
Well, no more.
If it takes a zillion Post-its around the house, (Don't you simply looove Post-its?) I will remind myself that what I've got to say and share is plenty good enough. You and I are all we need to be. Sure, we don't always fulfill our gorgeous potential but do you know what? We have that potential.
We are inherently Superb.
We are inherently Precious.
And what we have to say and share with those around us matters. Counts. Is valuable. You matter! I matter!
Waiting for perfect gives away all that we are meant to shine on the world. Waiting takes those sparkly rhinestones and says, "Not now. You aren't beautiful enough. You aren't special enough ".
Girl, you are a gem! As precious as your favorite one. More valuable than all the diamonds in this entire world.
And just because you don't feel perfect, just because you don't have that heavenliness mirrored back to you (even by you), that does not for one quarter of a second diminish your greatness — Right Now. Your importance — Right Now. Your opinion — Right Now.
So, if you've been guilty of the heinous crimes I've confessed to, I challenge you to join me in taking a pledge of allegiance.
Allegiance to my good-enoughness for me and your good-enoughness for you.
Waiting for perfection steals what you have to share now. Waiting for perfection is a crime against humanity Girl! It denies you of you and it withholds your invaluable, priceless gifts from everybody else. Not even a platinum card can buy the gem of you. Not even the Queen of England has something as sparkly, bright, inspirational and exclusive as you in her crown.
So let's do it. Are you ready? Are you willing to give up your fears of not being good enough, of not being perfect? Are you ready to give up the self-defeating delaying tactics attached to perfectionism? Because I am. Right now.
Darn, that feels good! Knowing that I'm perfect as is, and good enough indeed!
And do you remember that I said I'd probably repeat this mistake again? Well, all those Post-its will remind me to forgive myself for where I've fallen off track, for where I've slipped into old, practiced patterns — and I'll just blast my gorgeously good enough me back out there to share my greatness and my message with all of you.
You see, beauty is in the cracks, in the imperfections. In fact, there really is a kind of perfection in it.
Thank you for allowing me to share one of my 'cracks' with you. Thank you for giving me the safe space to be vulnerable and forgiving of and with myself.
Thank you for inspiring me to go beyond my hang up of perfection and into a healing, giving space. You've allowed me to shine, share, inspire and empower — all that I do best.