What You Need to Know About Meat Claims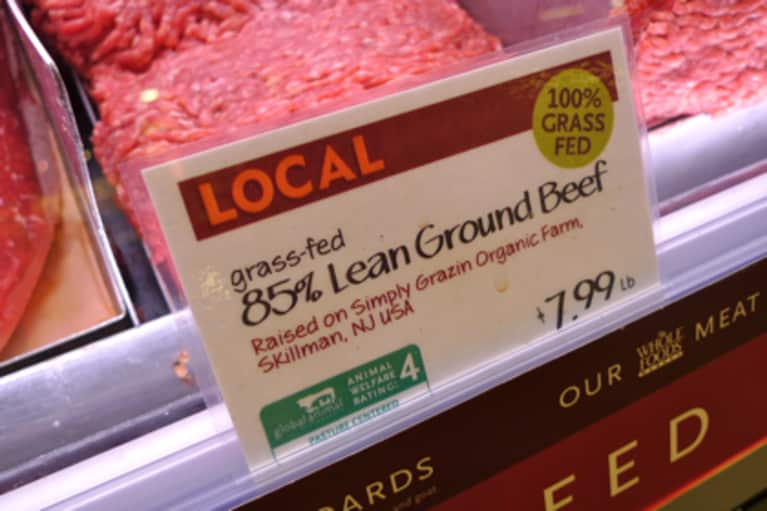 Make sure you do your research before buying any animal product that claims to be all natural and cruelty free. There are many products out on the market that make deceiving claims but in truth do not have animal welfare, environment in mind or your health in mind.
"Cruelty Free" – Not regulated by any organization, put in place by the manufacturer. Can be misleading for consumers since the claim may be false or based on a loose standard of cruelty free actions.
"Cage-Free" – Prohibits the raising of poultry in cages; however, the label does not address any other aspects of the living conditions, diet, if antibiotics were used, or and overall conditions of facilities.
"Free-Range"– Certified by USDA, manufacturers must prove that poultry had access to the outdoors but do not have to address the frequency, length, or type of outdoor exposure. Furthermore, this label does not include diet, antibiotic use, and overall conditions of facility or other welfare issues. The label only pertains to poultry meat. Currently there are no free-range standards for egg production.
"No Added Hormones"– Certified by USDA for beef production only and Federal regulations prohibit the use of hormones in raising hogs and poultry. Beef producers must provide proof to the agency that no hormones were administered. This label does not address living conditions, access to outdoors, diet, or other animal welfare issues.
"Grass Fed"– Certified by USDA for livestock meat and meat products, the standard states "grass shall be the feed source consumed for the lifetime of the ruminant animal, with the exception of milk consumed prior to weaning." The standard prohibits feeding grains or grain by-products to livestock and states that livestock must have continuous access to pasture during the growing season. This standard does not apply to dairy products or address if animals were given antibiotics or hormones.
"Fresh" – This label has no relevance to animal welfare issues, only applies to the processing of a chicken after its slaughtered, and does not address welfare issues during the animal's lifetime.
"Natural" – Requires that a product contains "no artificial ingredients or added color and is only minimally processed." This label only applies to the processing of an animal after its slaughtered and does not address welfare issues during the animal's lifetime. Certified by USDA
"100% Organic"- To use this label on any product, the product must be either completely organic, made of all organic ingredients.
"USDA Organic"- In order to use this label, 95% or more of the ingredient need to be organic.
" % Organic"- In order to claim a percentage amount of organic on a label it must contain between 70%- 95% organic ingredients. These products cannot use the USDA organic logo but use "Made with organic ingredients"
Multi ingredient products with less than 70% organic ingredients may only contain organic claims in the product ingredient list, nowhere else on their product are they allowed to advertise organic.
What you can do!
Read labels carefully. Be sure it does not contain artificial growth hormones, chemicals or genetically engineered ingredients.
Look for the Humane Farm Animal Care label. Foods with this label come from humane sources that are inspected annually. Select only certified organic meats, eggs, and dairy and those clearly labeled as using only vegetarian animal feed.
Don't support companies that don't care about animal rights.