How Uncertainty & Change Can Help You Grow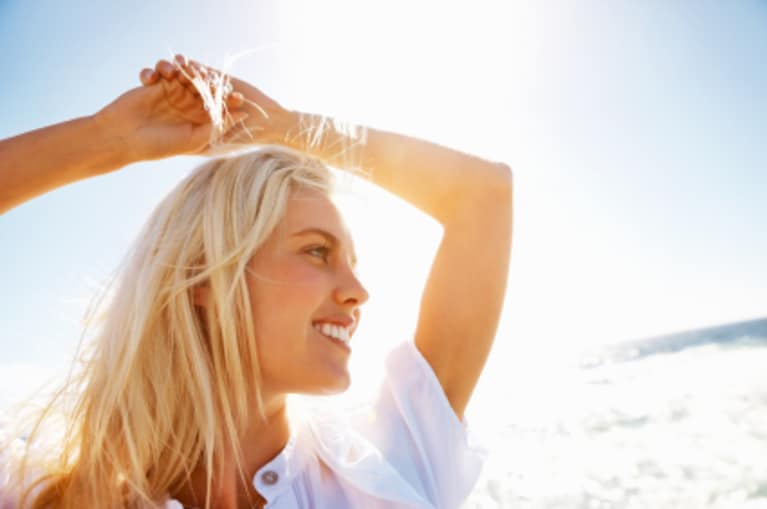 In a span of less than three months my only child moved to Europe and I relocated back to my hometown to start a new project. This coming on the tail of one of the most exhausting, gut wrenching and emotionally charged periods of my life.
With all this change I've felt somewhat confused about the direction of my life. What do I do now that my son is not requiring 24/7 attention and thriving on his own? Am I going to be OK reconnecting with my family? How do I resist justifying my choices to well-meaning friends who think I might be going backward, not forward with this stage of my journey? And now that I only have myself to focus on 99% of the time, what in bloody hell am I going to do?
I think that most of us have felt a bit confused, stressed, and anxious during times of serious transition in our lives. For me, this has been the most confused period of my own life.
I have shared and written in previous posts about recovering from anxiety and emotional exhaustion that, without yoga, I truly feel I would not have made it through. I am stronger and more together than I have been since my early 20's, but the truth of the matter is, I am in my infancy of development within this transitional phase and it can get pretty scary. I often doubt myself and although work gives me comfort, I realize that true transformational change doesn't come from burying yourself in your projects. It happens when you embrace the fear of all the outside unknowns and uncertainties that have you jagged and confused.
It is a default reaction, in highly challenging times and periods when we are unsure and a bit lost, to resort to doing what others feel is "best" or what is the "right" thing to do. Oftentimes this is counterintuitive to our inner voice or our personal journey. When our "go-to" people are no longer there to advise, be a sounding board or help us look after our own well being, they may want you to settle and accept that some things just don't always work out, and to accept less than your hopes and dreams. These suggestions, while given with the best of intention, can add to the mental confusion during a deep place of personal transition. What I am opting to do, and which I hope might serve you, is listen consciously, file the information and input in my mind's storage spot and let it all come in and filter down slowly. And when I am ready and able, to review and apply what feels right and good in my heart and in my body.
My life, since my "perfect storm" as I refer to it last summer, has been filled with uncertainty. At first, I didn't know if I was going to make it or just collapse and fail. I still have moments of doubt and foolishly let my mind spiral into a festering place of confusion. I live in a weird state of uncertainty each and every day to some degree, and a sense of security completely eludes me at this stage of my transitional development.
During these emotional times, I've pushed people away, I've become closer with others, I've cried (a lot), I've laughed (makes me feel so much better every time), and I've felt like I was suffocating and enjoying my new life experiences - all at the same time.
The reality is that every single one of us lives in a state of uncertainty and has periods of really difficult times. None of us knows what will happen next; we just occasionally like to kid ourselves into believing we do because it allows us to feel safe - even for just a little while.
To consciously or subconsciously resisting change is a universal, multi-culture condition that has been occurring since the beginning of recorded time. Philosophers, priests, storytellers and scholars have wondered and prayed to the heavens for answers. Throughout history songs, fables and fairy tales from every culture have voiced the innate human questioning of loss, change and emotional heartache.
In choosing to live with uncertainty instead of faulting people and circumstances that forced me into a state of unbalance, I have come to realize deeply that they have given me the greatest gift I could imagine; to listen to my own voice, to call on my own intuition. The results have been pretty profound.
What I'm coming to understand, one piece at a time, is that no one in our lives is going to be with us forever, and no situation, circumstance or relationship will stay the same forever. And I've come to learn that I don't even want this anyway - I want to soak it up, drink it all in, and enjoy as much as this life will give me from all the people and places I can be a part of.
Yes, it's scary and uncertainty and difficult times can fill us up with anxiety and fear, but the same uncertainty and challenges that life hands us can be so liberating - being on our own, a stronger, wiser Self ready to embrace whatever comes our way.