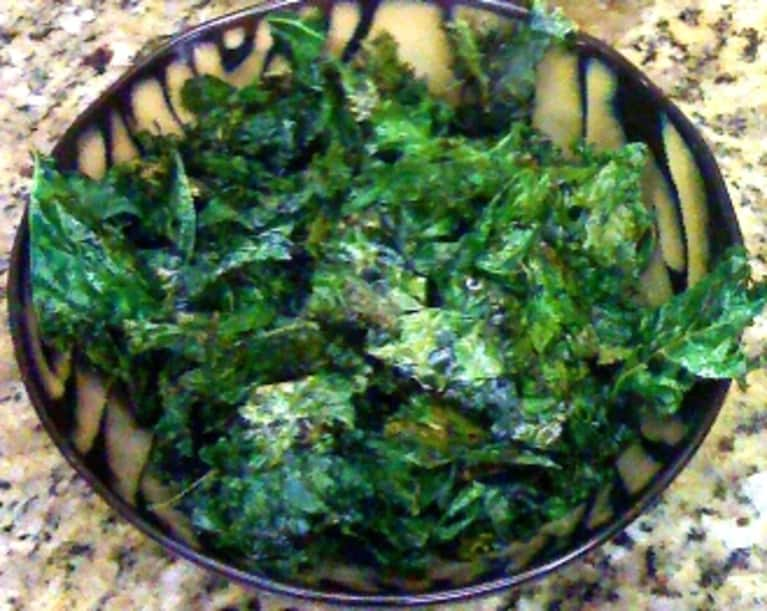 Here are my "famous" Asian-inspired crispy kale chips!
Fire up your oven and your tastebuds, and, wherever you take them, may I recommend it's not in a plastic bag? Enjoy!
Ingredients
2 bunches of curly kale (good for chips)
1 tablespoon olive oil
1 tablespoon chili-infused sesame oil
2 teaspoon Himalayan pink salt
Preheat oven to 350 degrees F.
Wash and dry kale thoroughly. With scissors, remove stem (save for juicing?) and cut into roughly square inch pieces.
In a large bowl, pour oils and sprinkle salt over kale pieces, covering thoroughly.
On a baking sheet lined with wax paper, bake kale about 10-15 minutes, checking periodically. Edges can be brown but not burned.