Don't Try Yoga Until You Understand These 3 Things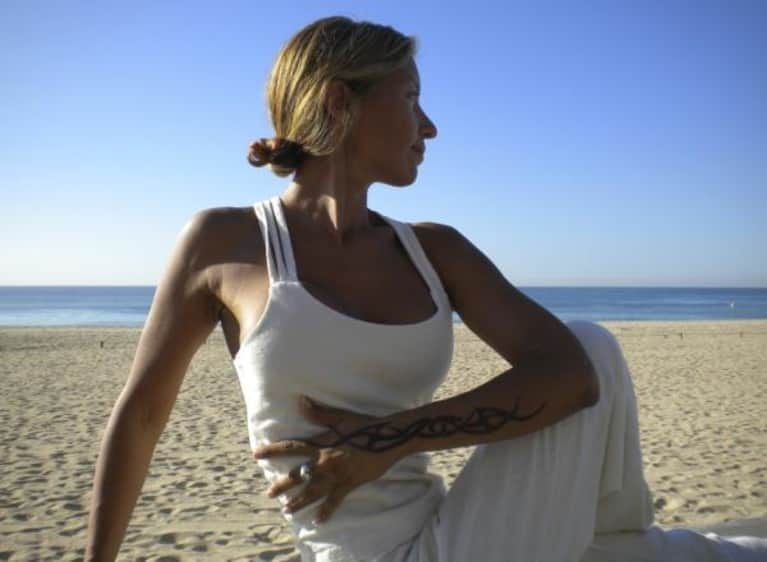 Owning a yoga studio for the past nine years I've welcomed over 9,000 new students looking to "try yoga." On average, I found that it takes roughly two years from "thinking about trying yoga" to actually walking in the door and coming to class.
If you are considering taking the plunge and trying yoga, here are 3 things you need to know (and your friends and family may not tell you).
1. It takes a long time to learn. When I took my first yoga class, I could only do 10 percent of it. Over the course of my first year, I slowly built up to finishing an entire class. It took me more than two years to memorize a Sun Salutation A (traditionally 12 poses linked together with breath in a set sequence). I don't remember doing backbends as a kid, so I was on a five year plan to do Wheel Pose (full backbend) in yoga class. Even now, after 15 years of practice, poses sometimes take a year to master, and sometimes more.
Lesson Learned: As a result, I have learned to be more patient, which is brilliant because this lesson is transferable to other life goals. Whether it is getting a promotion at work, or finding a healthy, romantic relationship, yoga can help. In fact, the reason you are reading this article is because it took me over seven years of daily "writing my yoga" to be published. Yoga taught me to stay the course.
2. It's hard. I realize you didn't expect to hear that and likely don't want another obstacle in your life. "Very few of us want to risk our comfort," writes Nischala Joy Devi in The Secret Power of Yoga. We are of course organisms of convenience. The poses, breathing and difficulty demonstrate how we habitually act about our difficulties. And what we practice on the mat is not crisis management -- it is "crisis preparation."
Lesson Learned:  As a result, I have learned to be less frustrated. I know how to better respond to life's hard moments by keeping my less glamorous emotions like anger and pettiness in check. This has helped me grow up and throw fewer tantrums. Bonus: people like you even more.
3. Yoga is no short-term fix. Seriously, you learn commitment. In a world of short sound bites and ADD relationships, this is an enormous paradigm shift. In order to get the maximum benefits from yoga, you have to maintain a regular practice. The word for this in yogaspeak is Sadhana. Yoga is a long-term prescription for happiness.
Lesson Learned: As a result, I have learned to make long-term improvements in my life. If I want to feel better, reduce back pain, improve emotional stability, lose weight, lessen stress related symptoms like poor sleep, fatigue, indigestion, I have to keep doing it. Yoga has made me a better friend, partner, and daughter because I work at keeping my relationships healthy and I keep learning.