10 Techniques to Conquer Fears of New Things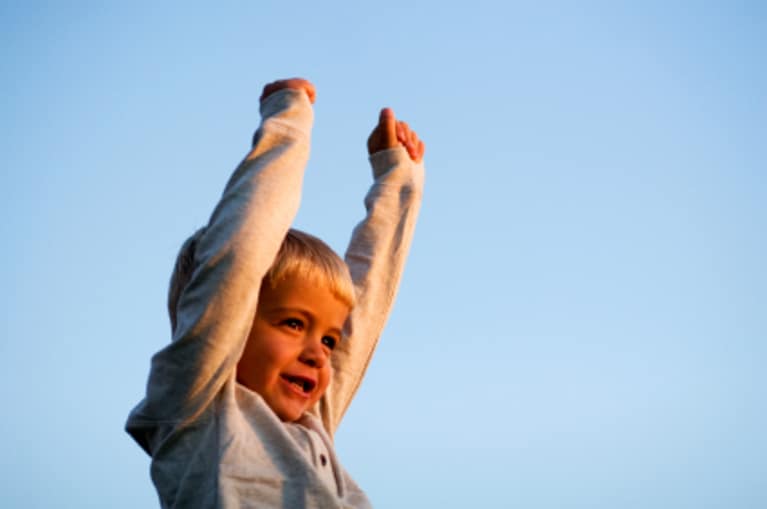 Life is full of opportunities and new things to try. Many of us march along in our lives and try one or two things as we have time or feel so inclined. Many of us reach out and make a healthy habit of trying something new just for the sake of trying something new. Yet, sometimes we face something we want to do or mean to do and become stuck. We may become frozen from moving forward with this action, submission or beginning. Here are several ideas I have gathered over the years and turn to when I need a nudge.
1. Review and consider if you really want to do this or if it's just a wild idea and you have no need to accomplish or to try this. Do you really want to learn to make homemade authentic Italian lasagna or is it that you really want to be known among friends and family as an interesting cook? If it's not the lasagna, then you don't have to worry so much about the right sausage or pasta maker and you can investigate less complicated or messy yet creative and delicious dishes. I am not saying give up. I am saying please uncover the real personal motivation and in doing so your actions can feel more authentic and it will be easier to complete the task or initiate the learning.
2. Spend some time defining your fears to unpack the glum feeling to understand what it is. If fears are hiding uncovered needs, then you may change your choice of actions to fulfill that particular need. If they are fears of rejection for jobs, essays, applications for employment or school and you have experienced rejection before, it's time to unpack this possibility for now. You can look at a couple ideas. You've likely heard, "nothing ventured, nothing gained". To have a life which thrives and pulsates with energy and opportunity one has to develop the habit of applying, inquiring, submitting as a practice for feedback, acceptance and opportunity.
Consider, "what is the worst thing which can happen if I complete this?" In many cases the worst thing is that you put out effort, spend a few hours and do not get 'picked'. Worse yet, in my thinking, is being glummed out over whether to begin and complete or not and I waste a week or more feeling bad about myself holding onto a fear of rejection. Yikes - get started, go away glums!
3. Break down the task into manageable segments. Make a list and be reasonable about what you can tackle and accomplish each day along with your normal responsibilities. Maybe you can only spare a half hour a day during the week. That half hour can provide results if targetted towards set goals.
4. Set up a reasonable timeline for completing tasks. By setting up a timeline one can prevent getting too bogged down on one facet or step in a process. Whether it's determining the 'perfect' photo or title wording, you have to decide in order to move onto other aspects of your project. If you allow yourself to remain stuck on the 'perfect' photo or title you may not move forward. Perfection is often an ephemeral concept.
5. Get support or encouragement. Talk to friends, family and other interested people in your community. Post your goals on Facebook! Then get on to the project!
6. Take breaks which include strong breathing, movement and outdoors time. Sitting still can dull your mental energy. Jump up, change the light, open the window, do a few spinal twists and jumping jacks. Keep your body and mind energized.
7. Be open to the unexpected. Have space in your schedule for learning or maneuvering new publishing programs, photo cropping or other new tasks. Ideas from those you contacted for support may take you on a different line of reasoning.
8. Submit a complete project. If it's a written project doublecheck the guidelines and be sure to submit all required materials. If it's art or a presentation have all your materials, labels, display items and cards. Check the list of requirements. It is easy to be so focused on a major part of a project and simply miss through oversight something which you hadn't considered.
9. Wrap it up! Celebrate your completion with an organic lemonade and telling some friends! Clean up your desk and save drafts and quotes. Reflect on your progress and work for future new endeavors How did it go? What might be next?
10. Thank your sources, advisors, friends and yourself.