So You Want to Change the World: 10 Ways to Put Your Money Where Your Mouth Is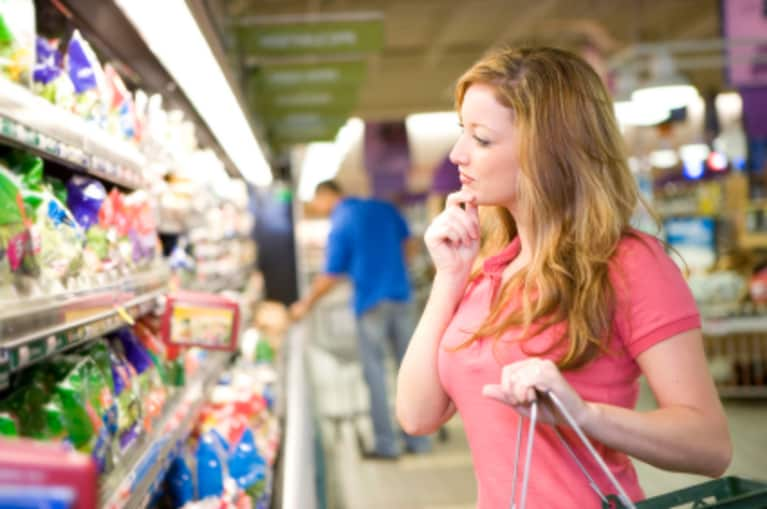 Like most people, I have grand intentions of changing the world. However, the minute I get down to it, when I get rallied to action or infuriated by some documentary or other eye-opening injustice, my cell phone rings, signaling that my take-out delivery guy, with my four boxes of Styrofoam Chinese food, can't get into my apartment building. After I pay and tip my delivery guy, I return to my ponderings, but even my best intentions are drowned out by the wafting scents of General Tao, and I justify my weakness, my inertia, by claiming, "I'm only one person. What kind of difference can I make?"
The truth is, this line of thinking is not uncommon, but the harsh reality is that this line just doesn't fly anymore. It's what the corporate giants are banking on (pun intended). Flexing their money muscles, and puffing up their power plumes in an attempt to convince us, me, the individual, that I don't and won't matter. But in a world where yoga mats are popping up on the backs of men and women alike, where people openly talk about the power of the Universe and intention, where movements like Occupy Wall Street inspired people all over the world to take action -- people just like me, I can't help but wonder: maybe little old me matters? Maybe you matter. And if money talks, maybe we, collectively, have a bull-horn in our hands.
So, considering three of the major issues that seem to be in the forefront of social change:
(H)uman rights
(E)nvironment
(A)nimal protection.
Here are 10 Ways You Can Put Your Money Where Your Mouth Is:
1. Coffee—I don't know about you, but I don't function without my morning cup of Joe. However, having just recently travelled to Central America, and witnessing the back-breaking work that coffee harvesting entails, with workers having to pick a quota of 100 pounds each day in order to earn less than $3.00, I will never buy non-fair-trade coffee again. (H)
2. Clothing—A large majority of the clothes we buy are made in sweatshops in developing nations. Note to self: WalMart=bad. Clothing swaps and vintage stores=good(and stylish). (H)
3. Chocolate—Every good day starts with coffee and ends with dark chocolate. But over 40% of chocolate produced utilizes child labor. Choose local and fair trade. (H)
4. Seafood—One fish, two fish, red fish, blue fish. 71% of the planet is covered in ocean. And the way that we fish is depleting and destroying the lifeblood of our existence. Like little fish. Choose sustainable. Read Bottomfeeder by Taras Grescoe. Watch The Cove. (E)
5. Cars—It doesn't take a rocket scientist to figure out that global warming is a reality. And if you are still in denial, get your head checked, buy a helmet and get on a bike. (E)
6. Cleaning Products—One word: vinegar. Two words:  very cheap. (E)
7. Recycle—Every single thing you possibly can: plastic, tin foil, containers, computers, electronics, paint cans, cell phones, compost, batteries, light bulbs. (E)
8. Hair and Skin Care—Think of our furry friends. Rebel against animal testing. Besides, it can't possibly be good to slather a petroleum-based product onto our skin every single day. Organic coconut oil is a miracle elixir. Good for hair, skin, lips AND cooking. (A)
9. Meatless Mondays—The meat industry is one of the largest contributor to greenhouse emissions. Whether or not you are a meat eater, you can greatly reduce your carbon footprint by going vegetarian just one day a week. Not to mention, reduce your risk for cancer, heart disease and diabetes. That sounds like a win-win situation to me. (A)
10. Buy Local and Independent— Farmer's markets, craft fairs, artisanal creations, garage sales, Craigslist and buying previously loved items are an amazing way to get out into your community and support people who are trying to make less of an impact. And it takes our hard-earned dollars away from those giant companies that perpetuate the cycle of use and abuse on our gem of a planet, Mother Earth. (H, E, A—and who doesn't like a three-fer?)
11. (Cause I just had to sneak an extra one in.) Don't get discouraged. Every bit matters and we do the best we can, when we can. Even if you take the bus to work JUST one day a week, it makes a difference. Celebrate your contribution.
Midway through my egg roll, I thought, if, as an avid yogi, I can change my body one breath at a time, then maybe, just maybe we really can change the world--one day, one person, one dollar at a time.....