Yoga Lessons in Love & Forgiveness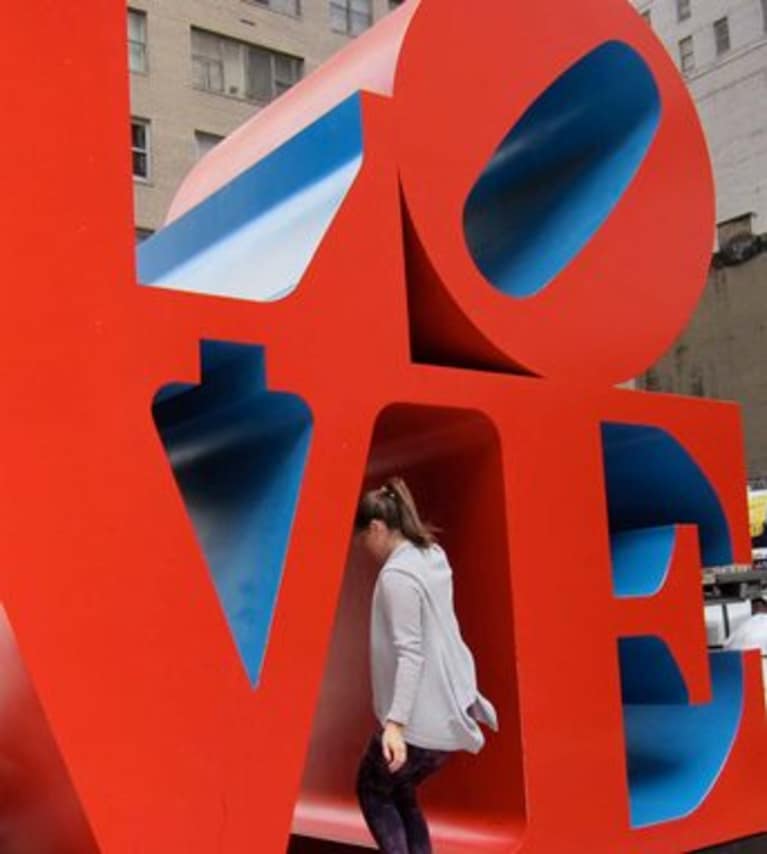 What follows is a very personal account of my experience at the New York City Yoga Journal conference that took place this past weekend. I hope by sharing my first hand account I can encourage others to open up and express their deep truths.
I initially came to this conference to learn new asana, to explore alternate metaphors for my classes and to learn how to better adjust my students. At 8am on Saturday morning I attended my first workshop with Rodney Yee and Colleen Saidman. I was bubbling with anticipation and enthusiasm. The first time I had ever practiced yoga was to Rodney's DVD "AM energizer". I was 15 and bought it at a bookstore because I thought if I tried this yoga thing I might be less of a bitch in the mornings.
They strolled in. Colleen's hair was still wet from her morning shower. Rodney was wearing an old tie-dye T-shirt-totally different from the blue spandex shorts I had been used to seeing him in on my TV. They were honest, funny, relatable. The 1st adjustment from Rod, I could barely focus because all that was running through my brain was "WOW! He's touching me!" I'm such a nerd. As we continued the class, I realized. They are human. We are all human. I couldn't have known at the time that this mini epiphany that occurred in anjaneyasana would set the tone for the entire conference.
I continued with three subsequent workshops with Seane Corn. Through her motivational and inspirational teachings what I took in was that this conference was not going to be about memorizing mimicry to take home to my students. It would be about going deeply inward and touching my own humanity.
On my mat this past weekend, I began to forgive and to let go. Forgive my own mistakes from the past, let go of the myriad of stories about myself I had been hoarding and let shape part of my identity. I searched deeply inward and what emerged was love. I am love. My purpose is to love. It has to start from within.
My shortcomings, resentment and anger I had been holding on to from former trip-ups and mishaps had been manifesting in my body for years and exposing themselves as various injuries. At the end of our final practice on Sunday we moved into eka pada rajakapotasana (pigeon pose). In a deeply intuitive state, I finally allowed myself to let go of those emotions and tensions I had trained myself to be addicted to holding on to. My right hip completely released at that moment. For the first time my belly completely extended to the mat. I did not know what to do with this at first. I fidgeted and stressed but then just allowed my whole being to breathe; body mind and soul. Everything was free.
I am going home to return to teaching and I realize that I do in fact have gifts to bring back to my students: A newfound opening, forgiveness, acceptance. I am ready to go home and love. This is what will make me a better yoga instructor.