Is Enough, Enough? 4 Ways To Be OK with Where You Are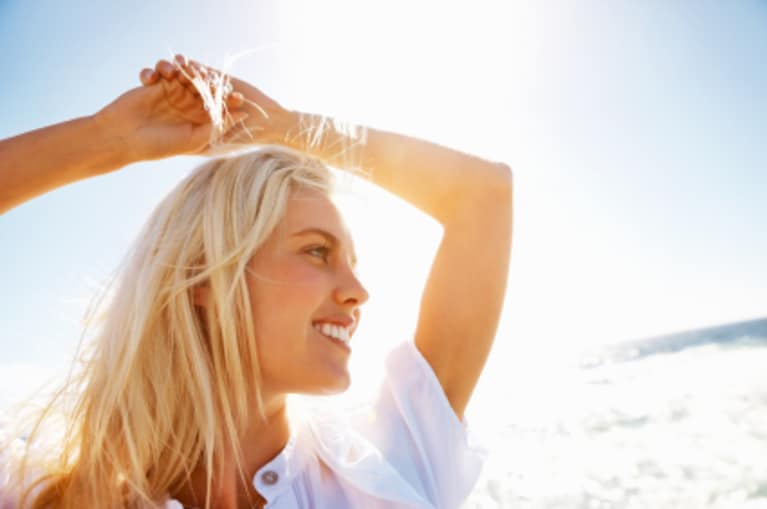 I often question if there's still something missing from my life. Sometimes it feels like I'm just running the ratrace instead of stopping to truly appreciate life.
Intuitively realizing when enough is really enough is sometimes difficult. I'm discovering that choosing to be satisfied with my life right now only happens when I have an authentic, positive attitude, and I have some attainable personal goals. Whenever negative thoughts swirl in my mind, I try to realize that I have enough right now. What I've found is that accepting where you are can help to get you to the place and space where you can focus on reaching your true potential.
1. Shout Out and Celebrate Your Efforts. When good things happen, when we are offered that new job or get a fabulous new promotion or win the contract, it's absolutely essential that you celebrate that achievement! If you don't have anyone at the moment to toast your good fortune, treat yourself to a day to enjoy who you are and to reflect on your special accomplishment!
2. Be Optimistic and Strive for Positive Responses. Negative and sometimes disastrous things can happen to all of us, but how we choose to handle these situations can keep you from being super reactive and ultimately give you a strong sense of perspective to adjust and turn the challenging situation around. When you experience a setback (and in tough times and transition we all do), as easy as it can sound to say it, look at the scenario in an optimistic, positive, mindful way and ask yourself how you can learn from this particular experience and choose to seek ways to grow stronger from it.
3. You-Time is Important. When I find that I am really stressed with work or personal responsibilities, the first thing I'm inclined to give up is the ME time I so desperately need to stay balanced. So many of us are programmed to immediately neglect our own desires and be all things to all people. If you find you are telling yourself you're too busy to go for a walk, a run, take a yoga class or meditate, then it's time for a release. Even catching up with friends for a coffee is a release from those life stresses that weigh us down and eat away at our sense of fulfillment.
4. If You Can't See You Can't Shift. If you happen to be someone who feels that everything has to be perfect and in its place in order for you to feel fulfilled you're selling yourself short from having real, life-changing experiences. One of my favorite yoga masters and life coach, Elena Brower has a quote that I refer to often; "If we don't look, we can't see, and if we can't see we won't shift." Take time to reflect back on your achievements that have brought you to where you are today. For myself I know doing this gave me a clear and solid perspective.
How you feel about your own inner fabulousness is truly the key to opening the door to your happiness and prosperity. Understanding "enough" as nothing more than a simple principle of how to conduct your life allows you to bring in to the scenario the qualities that may be different from others, and still be highly effective and individually satisfied and valuable to you. We can gauge how much is "enough" by how we feel; When you feel good inside, when we are nonreactive and looking toward our future positively and optimistically, enough really is enough.
Be intuitive and listen to yourself; you'll know deep down when enough is enough and you'll know too when it's time to ask for or strive for more. Life is an ever-changing force, and with each new situation or experience, our relationship to "enough" will change. When we are feeling positive about where we are being adequate and OK, we elevate our own personal development.