6 Tips for a Technology Detox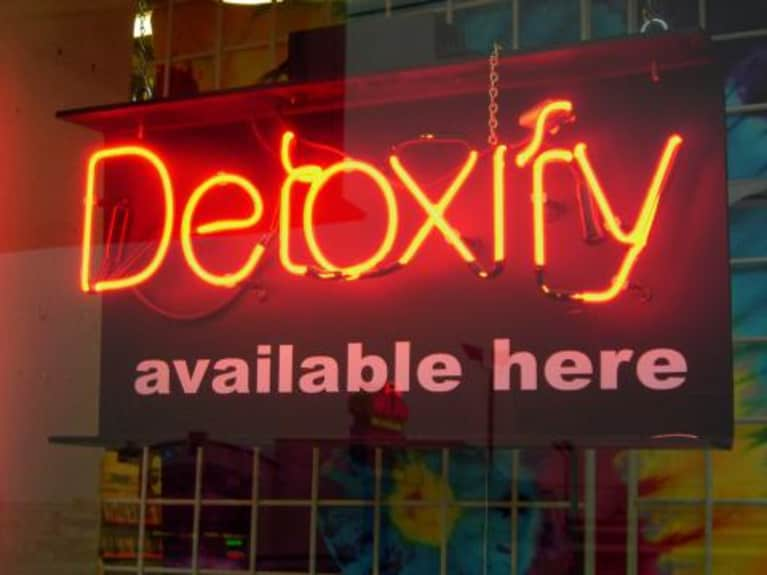 Have you noticed that a person's cellphone has become their favorite accessory? No matter where you are, someone is using their phone when they are shopping, sitting on the subway, or leaving it on the table when they are eating out with friends.
I admit, I am also a cellular phone addict. When I got my first cellphone in college, I was so I excited that I would never miss a call again. Now that my phone is smart, its also a device for web browsing, email and text, I am more connected than ever. My problem is disconnecting in the fear of missing something.
I spent the first few weeks of spring detoxing my body with juices and greens, and practiced yoga with plenty of twists. My body felt detoxed, but my need to be connected was still strong. This is when I knew I had to take a break from technology.
One Friday night after work I turned my phone off and placed it in a drawer. We went to dinner with friends and I noticed how present I felt. My phone wasn't on the table, so I didn't know if someone was texting me, and I had no way to check e-mail. A few people had their phones on the table and I noticed that they would look at it frequently. I am usually that person. Why couldn't I go to dinner and just leave it at home?
The first few hours of my tech detox were definitely the hardest, but after the first night it was much easier. I honestly didn't even have the urge to check e-mail, I enjoyed the break and didn't miss anything of importance.
Going the entire weekend without technology was the first time in a very long time that on Monday morning I felt completely refreshed.
I now turn my phone off on Friday nights and attempt to keep it off for the entire weekend or at least until Sunday morning.
Are you looking for ways to relax and unwind? Here are a few tips for a Tech Detox
1. Start detoxing from technology by turning your cellphone and computer off every night by 8 p.m. If this is easy for you, push it back an hour and turn it off by 7 p.m.
2. Always have a good book or magazine available. This stops you from just staring at your computer screen or television for hours.
3. If the nightly detoxes are working, start by detoxing from technology as soon as you get home from work on Friday night. Turn your phone off, leave the TV and computer off and plan fun things with your family and friends. Have a game night, cook dinner together or do a fun art project. Try this for 24 hours.
4. If you are loving this 24 hour detox move to 36 or 48 hours without technology. After you hit the 24 hour mark you will probably start enjoying this freedom from technology.
5. Start living in the moment more, try to leave your phone at home when you go to dinner or anywhere with your friends. You will start to notice that you are living better and having more fun.
6. For an even bigger challenge, next time you go on a vacation leave the cellphone at home. If that seems impossible take it with you but only turn it off if necessary.
Notice if you can live in the present moment more by taking these small mini breaks from technology. It may be hard to disconnect when everything seems to be urgent, but the more you let go of your tech connections the more you will feel connected to yourself and others.
image via