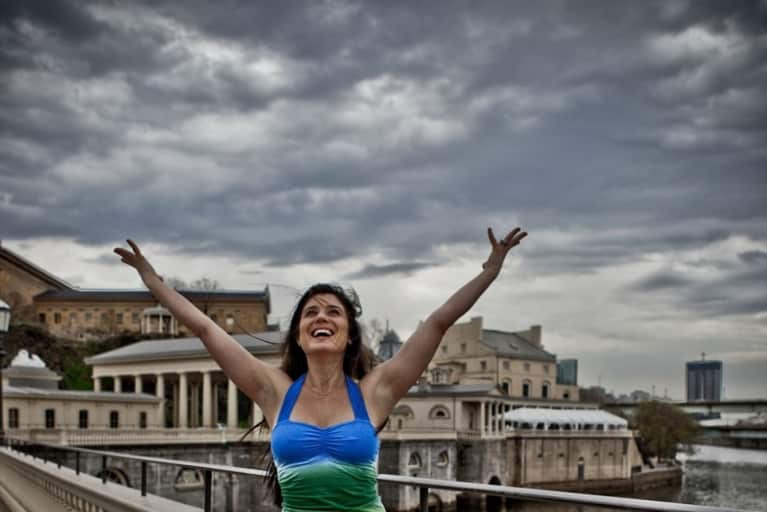 Or not. You don't have to live by my rules. But they do make life a whole lot sweeter. Each post will delve into each of one of the following rules.
1. Be Kind.
2. Have a sense of humor especially when it comes to YOU.
3. Write poems, even if only in your head.
4. Sing out loud, even if badly.
5. Dance, even with no rhythm.
6. If you don't have anything nice to say... you know the deal.
7. Find things to be in awe of.
8. Be grateful for what you have right now.
9. Watch Modern Family, read Wayne Dyer, and end every complaint with "But I'm so blessed!"
10. Duh, do yoga.
11. Don't worry. Everyone on Facebook seems like they have happier and funner lives. They don't.
12. Tell someone you love that you love them. Right now.
13.Take more pictures.
14. Forgive yourself for not being perfect. No such thing.
15. Thank the Universe in advance.
Number One. Kindness.
Ah, sweet kindness.
Yesterday I was on an airplane, as I am a lot these days. The flight attendant snapped at me because I asked him excuse me? twice after he spoke. As if I simply was not listening or trying to make his job harder on purpose. He growled at me. Now, the reason I asked excuse me is because I have a major hearing problem. I wear hearing aids, which are so small that you can't even see. I know it's annoying to have to repeat yourself all the time. I get it. It stinks.
But you know what stinks worse? Not being able to hear.
So be kind, folks.
To be A) right or to be B) kind? The answer is B as in Be Kind.
Always choose kindness. Even if you are irritated. Even if you are tired. Even if you think you have been wronged. (Not-so-secret secret: it feels better to be kind.) Even if you are trying to walk down the aisle of the plane you work on to ask people if they want coffee or cocktails, be kind.
The alternative is grim.
Because here is what happens in a nutshell. Flight attendant snaps at me. I feel bad. I snap at my husband. My husband feels bad and snaps at me. No one feels good. It's a nutshell filled with misgivings and miscommunications and hurt feelings. It's a nutshell that needs a big nutcracker once it hardens. But, if we stop it before it grows and hardens, it becomes a soft heart-like thing, it's texture dense and filled with kindness. Kindness doesn't need a nut-cracker.
Kindess needs a candle. Kindness needs a glass of merlot. Kindess needs a dance party. Kindness needs a downward facing dog. Kindness needs a hug. Kindness needs more kindness. It's contagious like that.
Kindness does not need protective gear or a blow torch.
What can YOU do today to be kind?
Here are some suggestions:
1) Look at your face in the mirror and find something to love about it. Find a couple of somethings to love about that face of yours. Go ahead and say "I love you" to your reflection even if you feel silly doing it. Let's start there.
2) Make the person in front of you the most important person in the world.
3) Move your yoga mat over a few inches to make room for the person who just walked into the room without rolling your eyes or grumbling. In fact, smile as you do it.
4) Let someone over who is trying to merge in traffic. Yes, even if you live in Los Angeles and are driving on the 405.
5) Offering a silent blessing to the homeless person on the corner if you do not want to give them money. If you do give them money, still offer them a silent blessing.
6) Hug a child. One you know please!
7) Hug an animal. You don't necessarily have to know the animal.
8) If you think someone is beautiful, tell them.
9) Say thank you no matter what.
10) Ask the question "How may I serve?" and see what comes up for you. Even if it just means wishing for someone else's happiness, that is serving another. Whatever comes up, kindness will follow.