Kids Yoga at the White House 2012 Recap!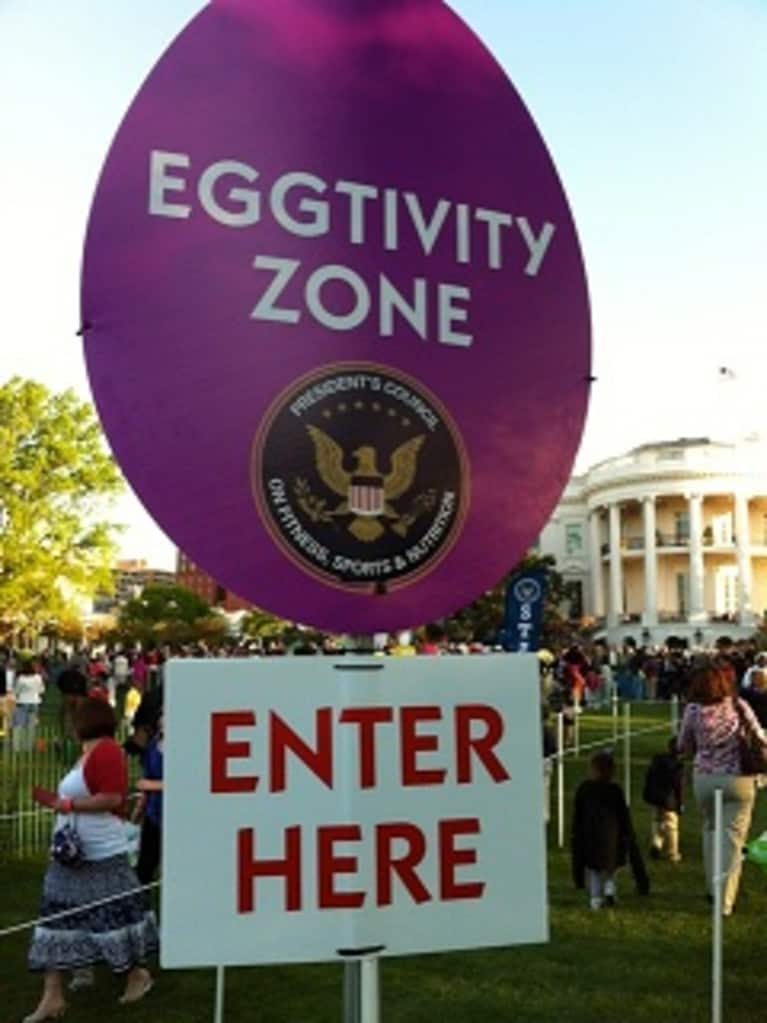 "Let's Go, Let's Play, Let's Move!" said the First Lady Michelle Obama as she welcomed the 35,000 children and families onto the White House lawn for the 134th annual White House Easter Egg Roll. All of the activities, including yoga, dancing, basketball, tennis and healthy cooking were designed to encourage children to lead healthy and active lives, which is a central part of the First Lady's Let's Move! initiative. The White House invited us to share yoga for the 4th year in a row as part of event to get everyone moving!
Twenty one yoga teachers from across the country came to Washington D.C. to celebrate and teach yoga in "America's backyard." The focus of the event and the Let's Move! campaign is promoting health, wellness and active lifestyles, as well as fighting childhood obesity.
It was an amazing honor to again share Yoga at the White House and to partner with such amazing teachers to create the 2012 White House Yoga garden. It was an amazing day of practice, service, connection and a whole lot of fun!
Here is a snapshot of our day...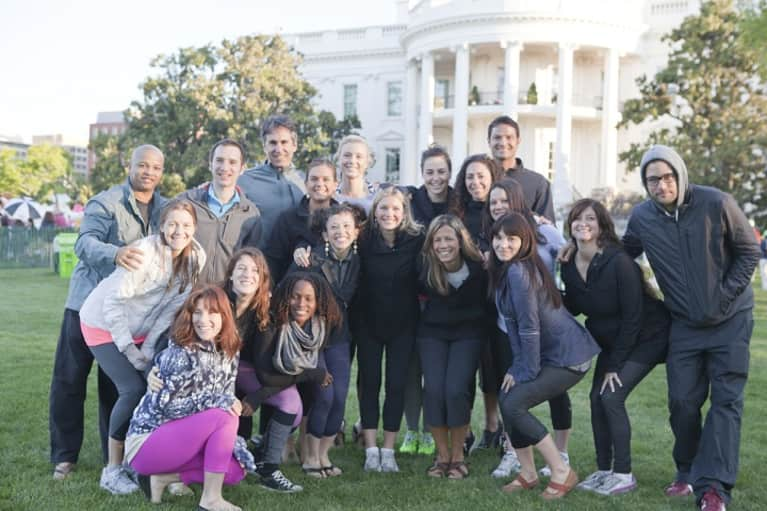 We had an incredible teaching team from all across the country, and shared yoga with families from all 50 states.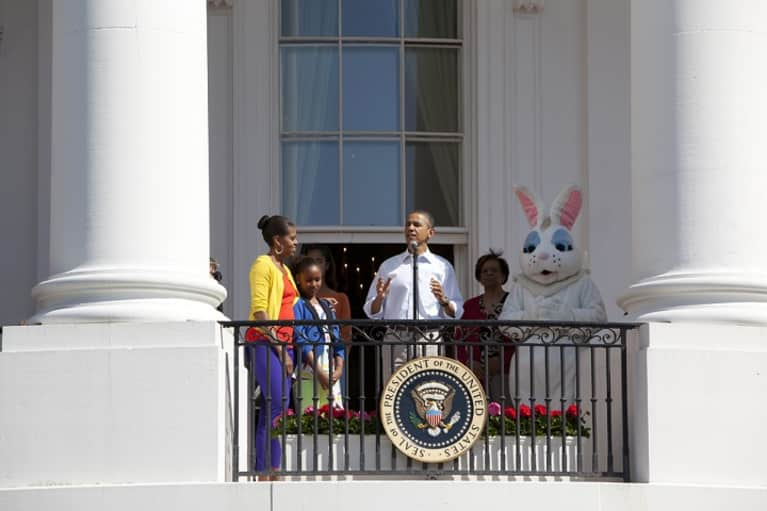 The First Lady invited everyone to the Yoga Garden to get moving!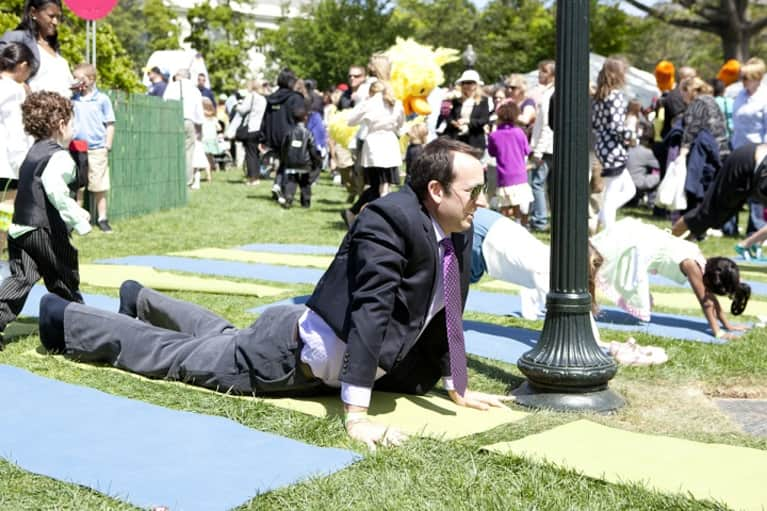 More parents joined us on the mats this year. This Dad led his daughter and a friend through Sun salutations and the yoga teachers joined in the class too.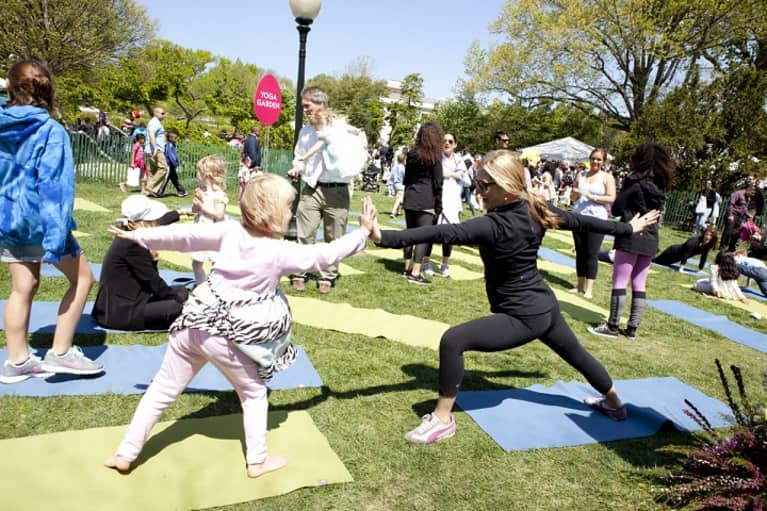 The day was filled with so much fun and connection on the mats.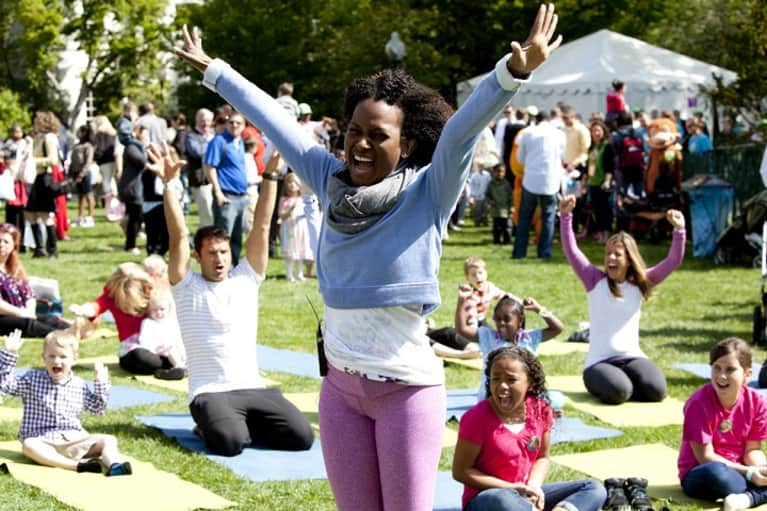 Yay for Yoga! Faith Hunter represented DC and lit up the Yoga garden.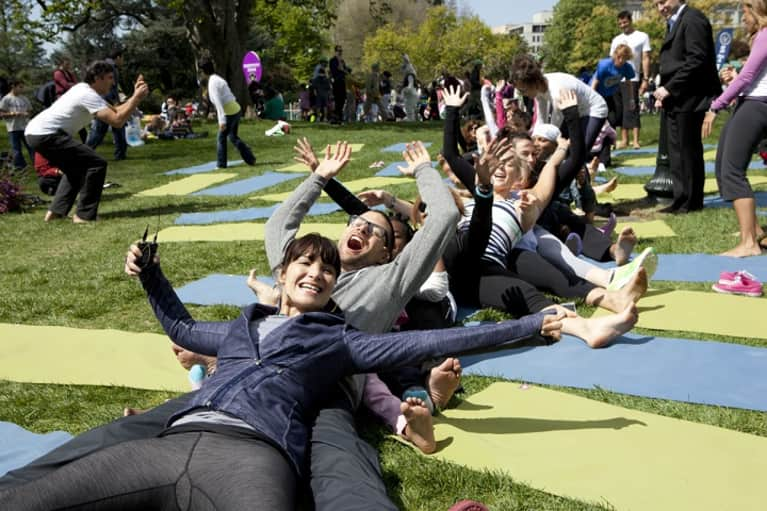 Amanda Giacomini took us on a straddle fold roller coaster.
Each class ended with the teachers making a tunnel for all the kids...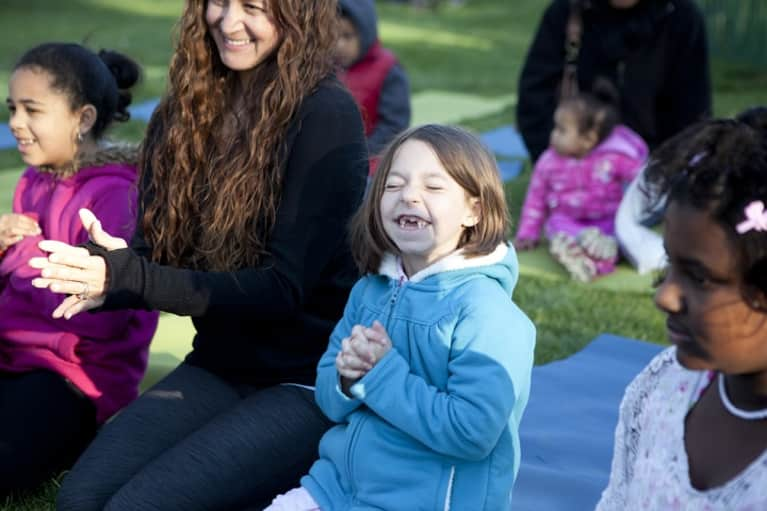 ...And of course, Namaste.