How to Use Words to Reflect Light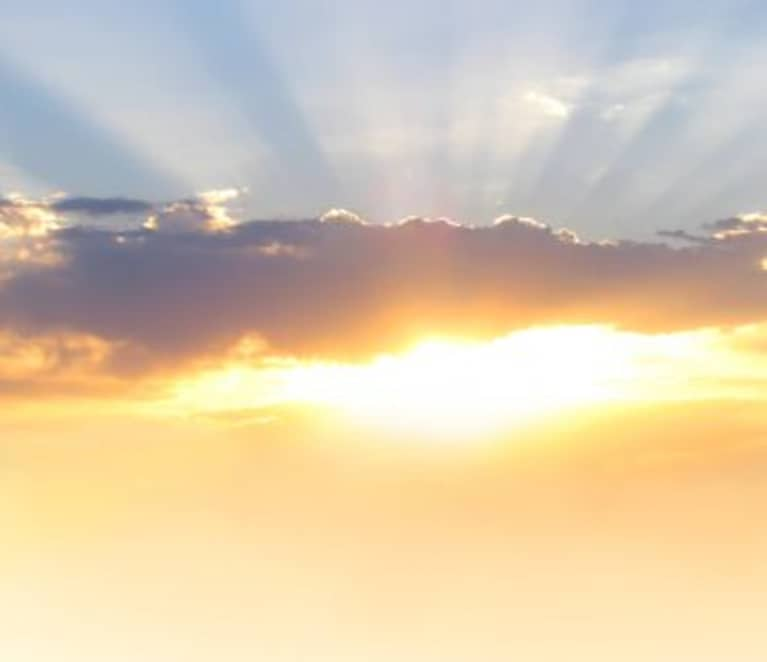 A mighty King once governed a great kingdom. Calling his most trusted advisor, he instructed, "Bring me the worst thing in the world." A few days later, the advisor returned. The King demanded, "I asked you to bring me something. Why are you empty handed?" The man stood before the King and stuck out his tongue, then replied,
"This, your Majesty is the worst thing in the world. With it, I can do irreparable harm and cause great pain."
Nodding in agreement, the King replied, "Now find the most beautiful thing in the world." Again, a few days passed and the advisor returned. The King inquired, "What do you have for me this time?" Once more, the man stuck out his tongue and then told the King,
"This is the most beautiful thing in the world. I can use it to uplift, heal and transform and I can speak the truth in a way that empowers people to acknowledge their own light."
The truth inherent in this teaching, along with the value of silence was highlighted for me one summer several years ago. At the time, I was fortunate enough to step back from my busy working life and spend a month on retreat. Each day unfolded in a steady rhythm of hatha yoga, meditation and self-reflection, reinforced by the participants having made a commitment to maintain silence.
What I remember most from this extraordinary inner journey, was how easy it was for me not to speak. In fact, it was a great relief. As a high school teacher, my days were usually divided into thirty-five minute periods, demanding a steady stream of verbal instruction. Now being silent was a great gift, relished as a doorway through which I could dive into the tranquility of my own inner being.
As a result of this life-changing experience, I became acutely aware of how much energy is expended in communication and how important it is to speak at the right time and with integrity. When I finally started speaking again, I vowed to continue casting a watchful eye over the way I used and offered words, both in my work and during the course of conversations with friends and loved ones.
'The Four Gates of Speech,' said to originate from the Sufi tradition, perfectly mirrors the insights I tapped into on retreat. These four gates or questions urge a spiritual seeker to engage in silent self-inquiry before speaking, as a way of ensuring words are aligned with truth and that they are appropriately shared. The questions seekers are advised to ponder are as follows:
1. Is it true?2. Is it beneficial?3. Is it necessary?4. Is it timely?
Words should be both truthful and beneficial to the one hearing them. For example no matter how vibrant our energy and enthusiasm, attempting to share a deep spiritual truth with someone who has not begun their own inner journey is pointless.
At other times, we might find that while we may have something uplifting to say, it is likely to fall on deaf ears if the other person is distracted and has his or her mind on something else. Many couples are familiar with this dynamic. Whenever my husband and I wish to offer what we believe might be an important insight, we inquire, "Is this a good time to share?" In this way, we are respectful of one another's personal inner space and at the same time, we are carefully preserving the integrity of what we wish to communicate.
By being mindful of the Four Gates of Speech, we can also gauge our 'output.' In our conversations we can be observant of the following,
1. Am I talking unnecessarily?
2. Am I listening?
3. Am I the first person to answer after having posed a question?
We can be certain that if we are 'blabbing on,' the person we are speaking to is not listening. However, when we are conscious, the other person is gifted with an invitation to enter into present moment awareness, and then words exchanged in this state are imbued with the power to act as a vehicle for healing and transformation.
In the west there is a manic drive for speed and efficiency, often translating into a psychological desire to want to offer quick-fix solutions to other's problems. However, the most aligned response is to make ourselves available by listening attentively, thereby creating space for the other person to express his or her needs and feelings. Then there is greater opportunity for the one sharing to arrive at a natural solution, which might be enriched, if and when we are asked for input.
When we are respectful of silence and when we honor speech, we are able to witness the way our words affect our mind, body and spirit. We are also able to observe the effect we can have on others. Just one or two words conveyed with authenticity and love, can transform and uplift someone's entire day. One insight shared at the right time and with compassion, can shift and transmute an old mental pattern, suddenly allowing someone to view a thorny challenge as a beautiful, abundant opportunity.
Consciously choosing our words requires that we also monitor what we repeat to ourselves in the silence of our minds. Speaking with integrity can only be done if we are first willing to take responsibility for what we think. We can make it a practice to watch our thoughts, ensuring that we strive to transform anything that does not reflect the highest and the best for ourselves and those who make up our world.
If we commit to the work of continually purifying our thoughts, our words naturally follow suite. As a consequence, we attract the best possible company inside and out and we naturally find ourselves surrounded by people with a sunny, inspired and courageous outlook.
This is how we have the power to use words to reflect light. When we communicate with compassion, integrity and love it is the greatest gift we can offer ourselves and it is the greatest gift we can offer the world.