Living and Eating In the Moment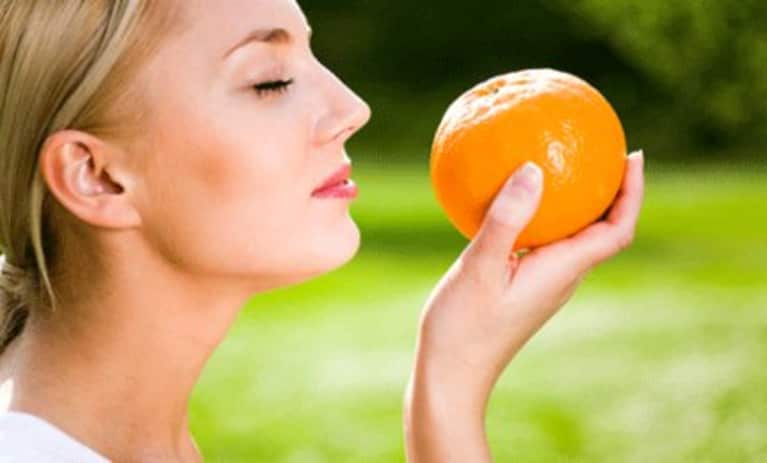 Traveling does a funny thing to me: I tend to "allow" myself to eat foods I don't normally consume (keep in mind, I am an avid flexitarian, and I set flexible guidelines for my dietary choices based on how my body feels). During a recent trip to Toronto, I woke up one morning to some freshly, made-with-love whole wheat bread. Normally I forgo wheat, since it doesn't get along with my body all that well. But hey, it was still warm from the oven, what was I gonna say? No, I don't want your beautiful bread topped with local Ontario honey, almond butter and banana? Sorry, I'd rather stare at it longingly wishing that "I ate wheat"?
I could also make the argument that the dialogue would be more like "Sorry, I don't want to cripple my guts by eating gluten." I get that.
Instead I decided to live in the moment. In that moment, my eyes widened and my stomach growled and my legs lurched me forward towards the kitchen where I carefully sliced a piece of bread for myself.
And you know what? I felt great. The mindset you have while eating impacts your body that much. It's not something I eat all the time, and the circumstance – made with love, fresh, and my body literally pulling me towards it – called for it. I didn't think "Damn I'm going to have the worst stomach cramps after this," I thought "Oh my gosh, this is freaking delicious" and savored every crumb.
So what's the difference between eating and living in the moment, and letting your food "exceptions" get out of control? Well the first way to tell the difference is by checking in. You already know which foods you usually avoid and why. If you find yourself craving them or being drawn to them, stop and ask yourself why that is. Is it because you don't have any other choice, or is it because you had a crappy day and it's your comfort food? Change your mindset: If you're travelling and really don't have any other food choice, reframe your thinking. Try, "Wow, I'm so grateful to have this food! My body loves and can handle eating this right now because it's nourishing me." If you simply crave the food, not because you're hungry (and are probably quite emotional at the same time), try thinking "I am safe to be in control of my emotions. I fill myself only with the clean food that my body enjoys and absorbs. I eat only foods that make my mind, body and spirit feel good." Breathe. Pause. Repeat.
I love traveling. I love the excitement of the plane taking off, and exploring new cities. The places I will travel to might not always be able to accommodate my food choices. The friends I have don't all subscribe to the same dietary guidelines as me. Living in the moment keeps me grounded, and eating in the moment keeps my body and mind happy. Don't take life so seriously, you'll miss out on Kodak moments and freshly baked bread.