Healthy Is the New Skinny: How I Learned to Love Myself and My Body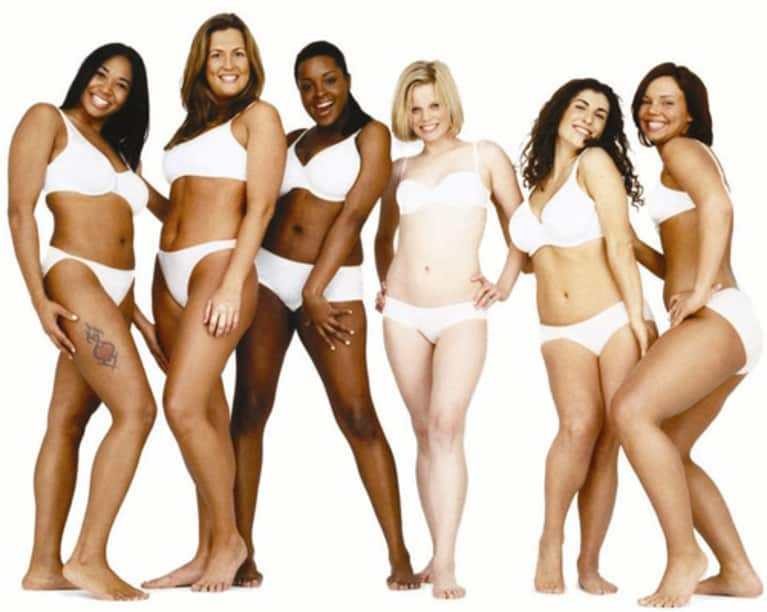 Growing up in an Italian-American family from Brooklyn has its serious perks. For one, you will never, ever go hungry. Food is the answer to all of life's problems. Fight with your boyfriend? Have a little lasagna, you'll feel better. Bad day at work? Red wine and a hot antipasto will surely fix the funk. So it's no wonder I grew up convinced that Parmigiano-Reggiano was one of the basic food groups. And it's no wonder I struggled with my weight and body image since the second grade.
I can vividly remember kids taunting me in elementary school because I was chubby. Being called a "blimp" at age 10 surely wreaked havoc on my self-esteem, and being told by my 6th grade crush that he wouldn't go out with me because I was too fat destroyed me. With every insult, food became my escape. Eating was the band-aid to the emotional wounds that plagued my childhood.
As the years went on, I got sick of being the chubby girl. I tried every single diet under the sun. Atkins, Jenny Craig, Weight Watchers, South Beach - you name it, I did it. Counting points and living on lettuce will make you thin, for a short time, but it will also zap your energy and leave you feeling frustrated and starving. I became addicted to losing and gaining weight. Quick results by skipping meals could shave off 5 or 10 pounds, and I felt like I was in complete control. Until one day I realized I wasn't. At all.
Desperate, unhealthy, and completely miserable, I sought the advice of a fit and healthy coworker at MTV. She suggested I give up dieting completely and start eating balanced meals filled with whole grains, fruits and vegetables. She assured me that if I kissed processed foods goodbye, and treated my body with respect by fueling it with only the best, I'd free myself from my lifelong struggle of abusing my body with diets. I took her advice, did my research, and trained myself how to eat again. I realized I never even really learned how in the first place. As Americans, we are brainwashed into thinking that low-fat and low-calorie means healthy. But it's truly so much more complex than that. I stopped striving to be thin, and instead strived to be healthy and energetic. It was as if I had solved a puzzle that I had been tinkering with for my entire life.
Once I was able to gain control of my health, everything else began to fall into place. I eliminated all toxins from my life - including bad food and bad relationships. I ended a long-term romance that was completely unhealthy for me. Once I cured my emotional eating, it was like a fog had been lifted. I realized I had been the textbook definition of a woman with low self-esteem. Remaining in a relationship where someone judged me and my body was a direct reflection of the way I felt about myself - worthless. Once I made serious changes in my eating habits and my love life, I was finally free. I learned to love my body - lumps, bumps, curves and all, and realized I would never be stick-thin and that was okay. I was healthy and happy, and that's all that mattered to me.
Feeling vibrant, empowered and unstoppable, I started writing a book about my experiences. To support the book, I created a blog called The Champagne Diet, which I used as a form of therapy as I chartered through rocky waters on my path to self-discovery and self-love. My book, much like my blog, encourages women to live healthy lives and celebrate themselves, and it quickly became my sounding board for creativity and expression.
Soon enough, I was receiving emails from women around the world telling me that my posts were inspiring them to make changes in their own lives. I began to forge virtual relationships with all of my readers, through Facebook, Twitter and email. I treasure these relationships and take so much pride in the fact that I have been able to encourage and motivate so many people just by my own life's experience. I had built an empire around positivity, love and self-worth.
So to every woman out there who is feeling frustrated and unhappy with herself and her body, please know this: you are in control. Do yourself a favor and educate yourself. Learn about food. Learn about your body. You have the ability to change the way you think, eat and live. And there is nothing more empowering than that.