3 Steps to Beating Depression Without Anti-Depressants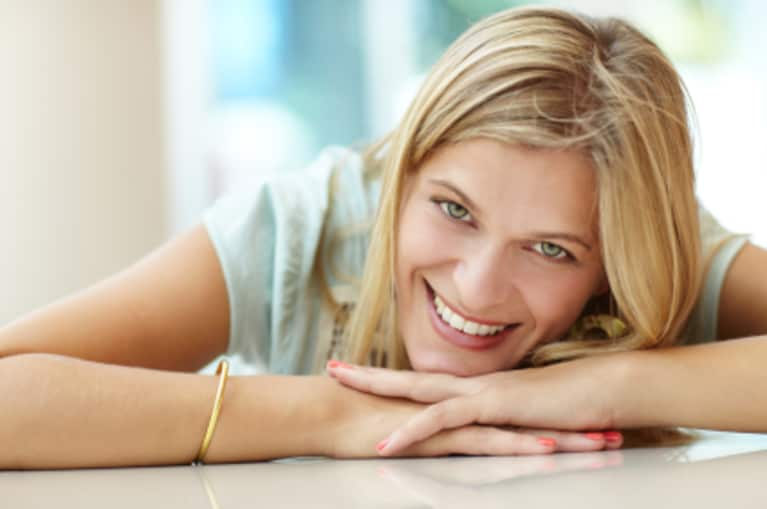 How does a 35-year-old intelligent woman suffer from chronic, life-long depression and not know it? Your guess is as good as mine, but that's exactly what happened to me.
A majority of the time, I felt completely disconnected from my life...not present. I always had a yearning for "something else" but I had no idea what that "something else" was, and I was often intensely frustrated – to the point of having major melt-downs – because life just wasn't what I wanted… but I didn't know what I wanted. I actually thought this was normal. I thought this was just who I was, and that I was meant to lead a life in my own personal, tormented hell.
Upon discovering that this was, in fact, not normal and that I actually had depression, I was determined to heal without the use of anti-depressants. I wanted to get to the root of the problem – to figure out what was really wrong and turn it around. I'm well aware that some people absolutely must use anti-depressants – they just weren't right for me. If you think you might be suffering from depression – please go see a trained professional to see what treatment options are out there and what might be right for you.
I changed 3 big things to work through, and ultimately eradicate my depression.
1. Yoga – I had been away from a regular yoga practice for a long time. A psychologist friend suggested I get back into a regular practice. I started doing 3 sessions per week, 30 minutes each session. That's all I could handle at the time. However, that small amount made a huge difference. It took about 6 weeks, but I started feeling better – mentally and physically. Once I started feeling better, I added more sessions to my week.
2. Eat Whole Food – I got rid of as much processed food as possible. Mass-produced, packaged food is not actual food - it's not giving you the nutrients you need, and you're not functioning properly. Ever suffer from brain fog, low energy, that out-of-it feeling? If you're eating a ton of processed food – that's why. Processed food is a major contributor to chronic diseases – get rid of it. Look for natural or minimally processed foods – and get rid of refined flour and sugar.
3. Live Authentically – This is the biggie… and probably the hardest thing to do – but it's the most crucial. Figure out what lights you up, what makes you happy, and what your heart and soul longs to do and be – and go do that. Be YOU always. Love who you are. Trust who you are. Start letting go of the things that drain you, and cause you to feel any sort of negative emotion. The biggest cause of depression is not living YOUR life. Life is way too short to keep your light and your gifts hidden. Your soul longs to express itself. You are here to share your gifts and make a difference. Now, go ROCK this life.