4 Guilt-Free Ways to Eat Chocolate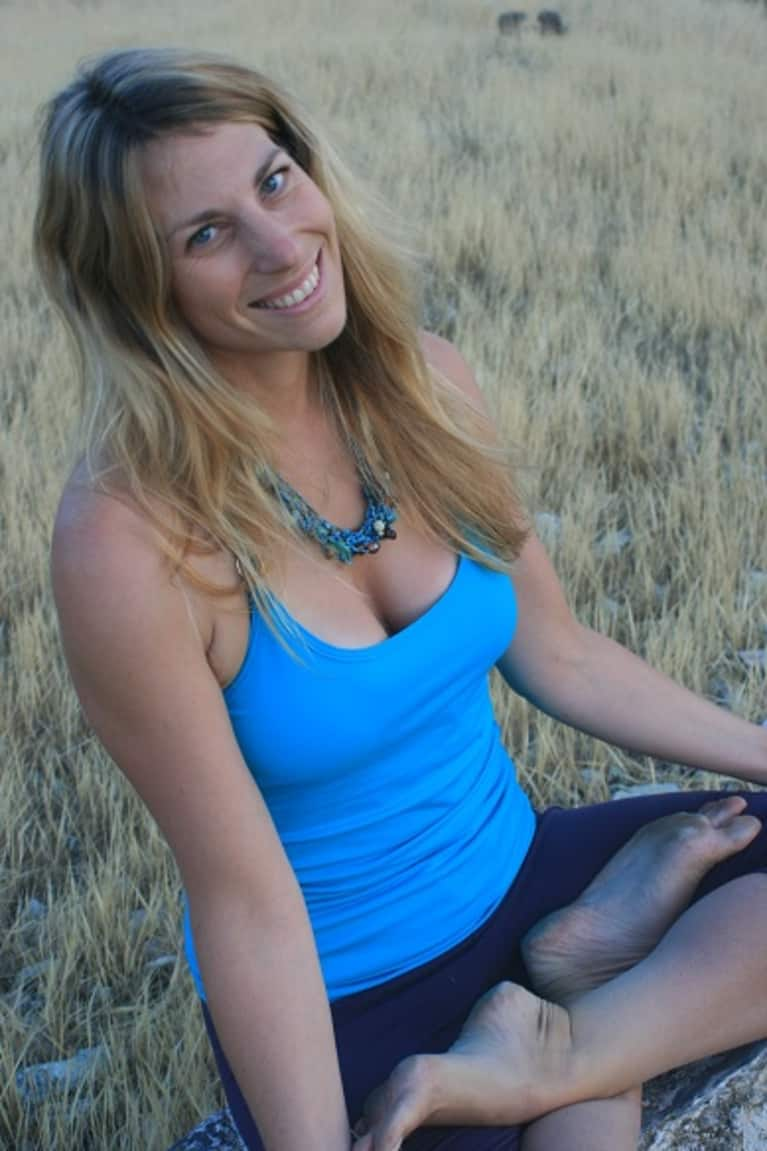 The word on everyone's lips this week is chocolate! Here are 4 guilt-free ways that you can indulge your love for chocolate this Easter...
1. Eat Organic Chocolate.
When you buy a bar of organic chocolate it means that all the ingredients are organic. This assures you that there are no fake artificial additives, colorings or flavorings. Money-wise, be prepared to invest more than processed chocolate as this stuff is worth its' weight in gold. It's delicious and you will certainly eat far less. Since it does not have artificial additives, you will also find that it is not fattening, nor addictive and it won't give you those horrible sugar spikes. One last thing, the better the chocolate, the higher the chocolate percentage it will have. Milk chocolate will be about 30-45% but the best chocolate is 55% and above. I have even seen some chocolate at 90%! Now that is real chocolate!
2. Eat Raw Organic Chocolate.
Raw organic chocolate is a real treat. It comes in many different forms; so keep an eye out for raw chocolate powder, nibs or ready-made chocolate bars (Brands such as Ombars, Sweet Sensations, Shazzie, RawR Chocolate, Gnosis, RighteouslyRaw, Raw Chocolate Love). Raw chocolate is not cheap, but keep in mind that it is full of nutritional goodness. Let the price serve, as a powerful reminder that chocolate is a special treat!
3. Add Raw Organic Chocolate Powder to Smoothies
Raw chocolate powder (looks like cocoa powder) and makes a delicious smoothie when blended with a cup of non-dairy milk, apple juice or water. Raw chocolate powder is a great addition to a healthy diet and the great thing about raw chocolate powder is that a little goes a long way.
4. Eat Organic Carob
Organic carob powder looks very similar to cocoa powder. Rich in calcium, magnesium, potassium, and the trace minerals iron, manganese, chromium, copper, nickel and other vitamins, carob powder has a chocolate taste that is often described as 'sweet'. Carob is my favorite way to enjoy chocolate without guilt.
Here is one of my favorite chocolate recipes, which can be made from either raw chocolate powder or carob. (Now this is one recipe that literally has Damien begging me to make it for him)…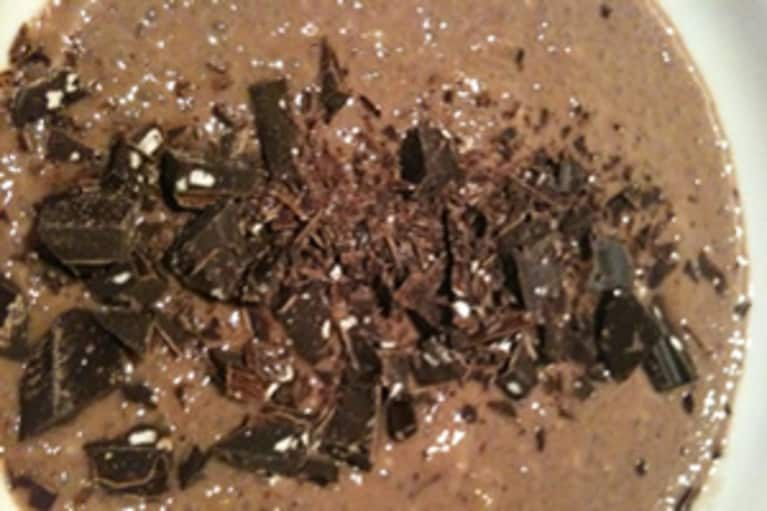 Katrina's Chocolate Chia Pudding Recipe:
Ingredients:
¼ cup chia seeds
1 cup almond milk (or a non-dairy or raw milk of your choice)
2 Tablespoons carob powder or/2 Tablespoon raw chocolate powder
3 bananas mashed
1 teaspoon vanilla essence
Dash of sea salt
Directions:
Mix everything together and chill for 1- 2 hours. Pour into beautiful wine glasses or individual glass pudding dishes to serve. I like to decorate the top with fruit, mint leaves, chocolate shavings or melted chocolate…. If you really can't wait, feel free to get a spoon and eat immediately! :)
Enjoy your chocolate-y bliss!