17 Murphy's Law Scenarios for Yoga Teachers (And What to Do)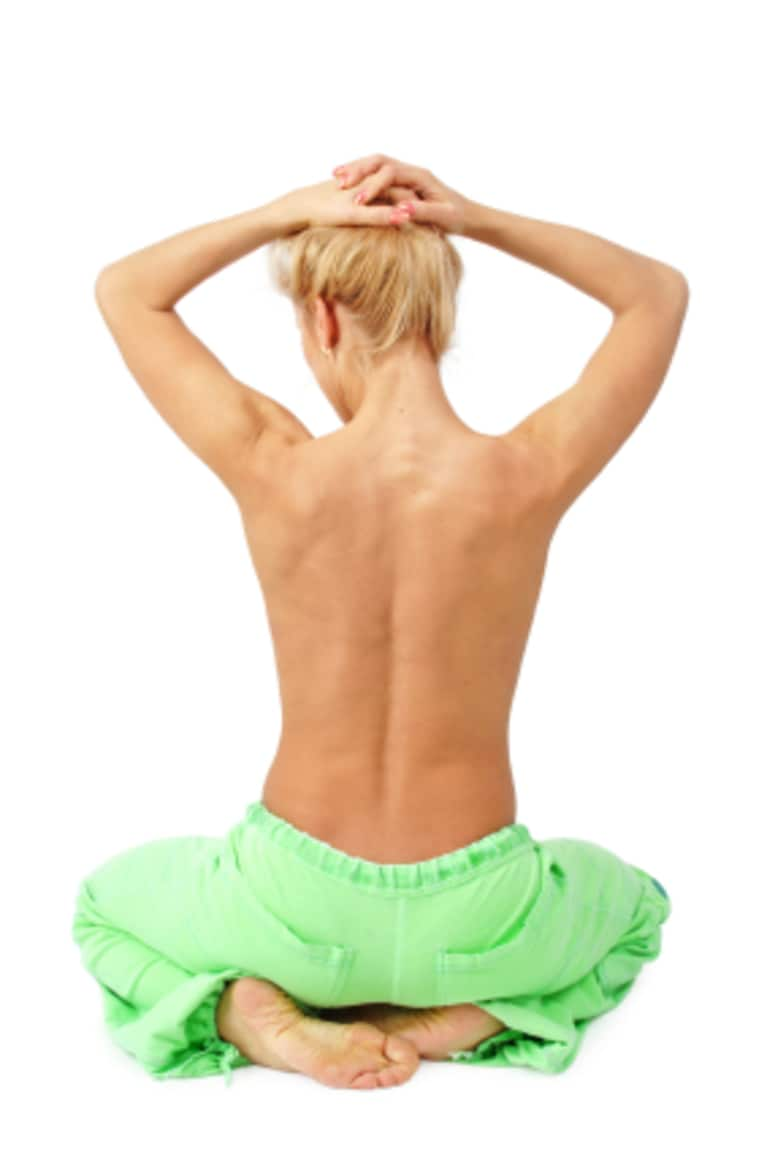 You know how they say, "If anything can go wrong, it will." While this might not be necessarily the case for you when you start teaching yoga, it's always good to prepare for the impossible. Because even if it's highly unlikely that everything listed below happens to YOU, there's a good chance that some of it will. Be ready.
1. The clock in the yoga room will be wrong. Wear your own watch so that you don't need to rely on the centre's clock – and you will be able to check the time more discreetly. It doesn't look very sporty, but not being on time or being stressed about time is worse. And you will have to finish on time as centres are operating a tight schedule of classes.
2. Disaster will occur when a lot of new students show up to class and you want to impress them. Don't get nervous now. New students are showing up most likely because they have heard good things about you and therefore know exactly what to expect from your class. The best thing you can do now? Be your usual self.
3. The time you take in explaining is inversely proportional to the information retained by students. Be clear about what you want to say. Before starting a sentence, you need to know where this will lead to. Rehearse and prepare before class, maybe design the entire class around a theme or topic. You can use this for all your classes that week, before changing it as there will hardly be any students taking two of your classes a week (and if yes, they will like you so much that they'll forgive you the repetition). Be comfortable with the topic, because don't forget: While explaining, you will need to keep on teaching!
4. Students who do great supposedly work harder. If students do badly, they will blame you. Don't fall into this trap. Yes, some yoga practices are wonderful to watch. But you don't know how much work these students really put into it. The person who just managed to touch their toes for the first time might have worked much harder for this. Equally, if students complain they don't advance fast enough, don't take it personally. The teacher cannot be the means by which a student reaches a goal. The teacher is just a helpful guide on the path. Don't attribute success to you. And don't blame yourself for a student's lack of progress.
5. When speaking to the receptionist, you talk about that "challenging student" in class today. What happens next? At that moment, the student will be walking past. Rule number one: Approach your students with compassion. Do not talk about them to others. Remember that you learn as much from your student as they learn from you, particularly from the challenging ones. Eventually, you will grow together.
6. Clocks will run more quickly during the time between lessons. If you teach two classes in a row, don't get entangled in chit chat with students. It is important to answer questions after class, but you have to be fully present for your next class. You need to take five minutes for yourself. Find your centre again. Offer to meet students for a tea or to reply by email if their questions are more complex or you feel they need more guidance.
7. The music equipment in the yoga room has worked fine as long as you can remember, but when you teach your first class there, it fails. Expect the unexpected. If you are used to teaching with music, it will be a challenge to teach without. Music can set the tone, can help you designing your class. But you never know if the equipment works, or even where you will end up teaching. In a school, church, outdoors? Be prepared to teach anywhere, with music – or without. It's like doing headstand against the wall. At one point you're afraid to try without.
8. The most distracting student in class will choose the front row. It's their right to choose where to put their mat. But even if they're in the front row, your best option is to ignore them. Make the class turn around after a warrior sequence. Change directions, teach from various places in the room. While it's not nice to ignore one student, you will have to dedicate your time to those who came with an open mind and the willingness to practice. Students with a negative attitude will come around eventually, meanwhile just don't take it personally. And don't even make the class feel that you've noticed.
9. You never catch on until after the class. There will always be that sequence that would have worked better, given who showed up for your class. Or the energy in the class was of a very particular quality and it would have been better to do something else. An incident occurred and you could have reacted in a more mindful way. Take a step back. You're not perfect. You're a yoga teacher, a human being, and you make mistakes. No one can always react in the most perfect way possible. Second-guessing yourself after class makes everything just worse. Learn your lesson, but don't dwell on your mistakes.
10. The more general the title of a class/course/seminar, the less students will think they can learn from it. The more specific it is, the less students will feel it applies to them. When designing a course, bear in mind that some students might just be curious about yoga, like your teacher profile and would like to experience studying with you. A general title will attract more people, but at the same time you need to focus on one specific aspect in order to keep more advanced students interested. Find a general topic (how yoga can keep the spine healthy) and drill down into specific sub-topics (how the SI joints can cause lower back pain). Design both parts so that you could speak longer about them than needed. Adjust the apportioned time according to who shows up and what kind of questions they ask.
11. All senior teachers and mentors will be happy to help when you don't have a specific question in mind, but will vanish when you're looking for an easy explanation for your students for a really trick question. Don't get used to the fact that you can rely on a more senior teacher. While it is important to have a mentor, you need to be able to rely on your own judgement. If you want to teach from the heart, it cannot be someone else's heart. Trust yourself, your students will honour it.
12. The receptionist will knock at the door at the most crucial point of the lesson. Or the fire alarm goes off. Someone has a sneeze attack (maybe even you). A student decides to shift their mat to somewhere else in the room. The ambulance is rushing past. Don't react. The more you react, the more importance you attach to the event in the eyes of your students. Sometimes you can pretend it hasn't happened, sometimes a short sentence will do as explanation. Try to make a joke. Making your students laugh will always work.
13. For some students, the back of the room is never far enough. This is one of the more likely scenarios. You want to start teaching, and all rows but the front row are filled. Ask students to give each other more room as you are lucky enough to have space, ask them to all move forward – or teach the class from somewhere else after switching around, for example after a warrior sequence. As always, a joke can work wonders.
14. Some students will be disappointed, no matter how hard you try. A subject interesting to you and which you have prepared thoroughly will appear to bore students. The sequence you worked on for so long fails to impress. Don't despair. Many students are so absorbed in their practice that they won't show anything. Be sure that even if there might be one or two students who don't like what you teach, there's at least as many who love it. Even though they might not express it. Be yourself – you can only teach what you are passionate about, not what your students are passionate about. Your students will find you.
15. If you know you are correct, then you aren't. Sometimes, students know more about a certain topic than you do. Even if you are not teaching advanced classes, you don't know what background they have. They might be physiotherapists, gymnasts, athletes…don't put them in a box just because they come to a 'beginners class'.
16. Questions you can answer won't be asked. Questions you cannot answer will be asked. No matter how much you prepare for class, you will be asked a question you don't know the answer to. Don't try to make up something quickly. It will be very transparent and students won't respect you for that. What will earn you respect is saying the truth: "I don't know. But I find out and tell you next time." This will stick to a student's mind.
17. When you have worked out a wonderful sequence, your fellow teacher would have worked it out before - and in a better way. Remember that this is not a competiton. Other teachers designing beautiful sequences their students love will happen all the time. Feel free to borrow from them but never fail to attribute it to them. Sharing benefits every one, and surely one day they will borrow from you. Like that every one can tap into a wealth of knowledge and creativity, rather than sitting on their island.