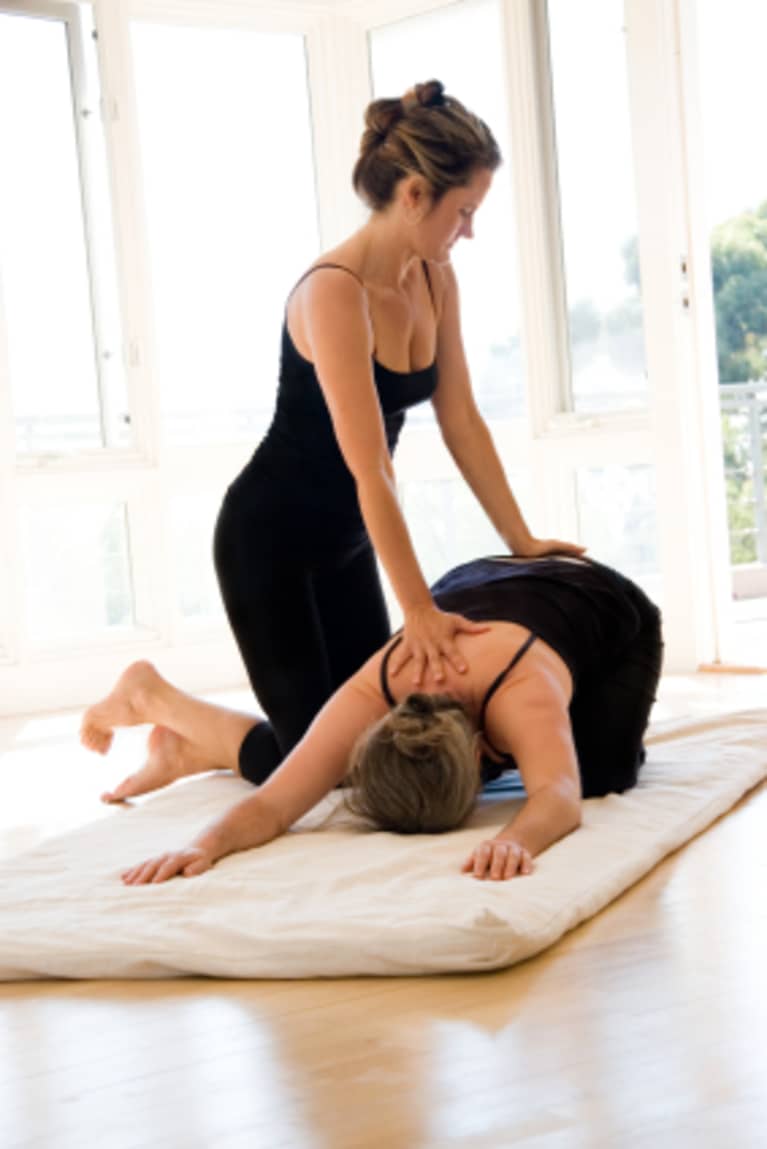 Guilt manages to creep into the subconscious of almost every mother out there. Whether a working mom or a stay-at-home yogi, most moms come up short on their quests to perfection. Here are four simple steps to letting go of guilt that I learned first on my yoga mat.
Step 1—Begin with positive affirmations.
We often visualize our less-than-perfect selves instead of our ideal. Do you ever catch yourself with your shoulders hunched up to your ears and an inner vision of how tense you feel? Instead, use the simple concept that thoughts lead to actions to your advantage. Choose to see yourself in your mind's eye as relaxed and happy, and notice how your shoulders drop and your heart feels lighter.
Step 2—Stop trying to be perfect.
Guilt is so connected with unobtainable perfection. We often spread ourselves thin with work and family. We try so hard to be perfect in every area of life that what generally comes up short is our sense of self-worth. So stop trying to be perfect and embrace that you aren't. You never will be. Settle for less—the wonderful, hard-working woman you already are.
Step 3—Learning to be selfish is a good thing. 
It's easy to use your children, spouse or job as an excuse to not get on your mat. Don't. You need your yoga practice to be physically healthy and to retain the stamina it takes to be a mom. You also need your practice to recover from life's continual obstacles. By getting on your mat regularly, you're teaching your children the value of taking care of yourself and your needs in addition to others—which is a good step towards stopping the guilt-cycle for them.
Step 4—Forgive.
Forgive yourself and those around you. No one's perfect. Harboring resentment and anger is unhealthy, plain and simple. When you don't live up to your expectations, forgive yourself, and when others don't live up to your expectations, that's your problem—not theirs. Stop feeding into the guilt of those around you and you'll also stop feeding into yours. Find nourishment in accepting that we're all trying our best.
When life is challenging, I need my mat more than ever. It helps me tap into my best self and let go of everything else. When I fall in a balance pose, I forgive myself, laugh and try again. Learning to carry these small lessons off of the mat and into life is the entire point of practicing yoga. When we learn to leave behind what we don't need to carry, we make room for better things. Make room in your life by making time for your yoga practice.