How to Pick the Right Yoga Studio (for You)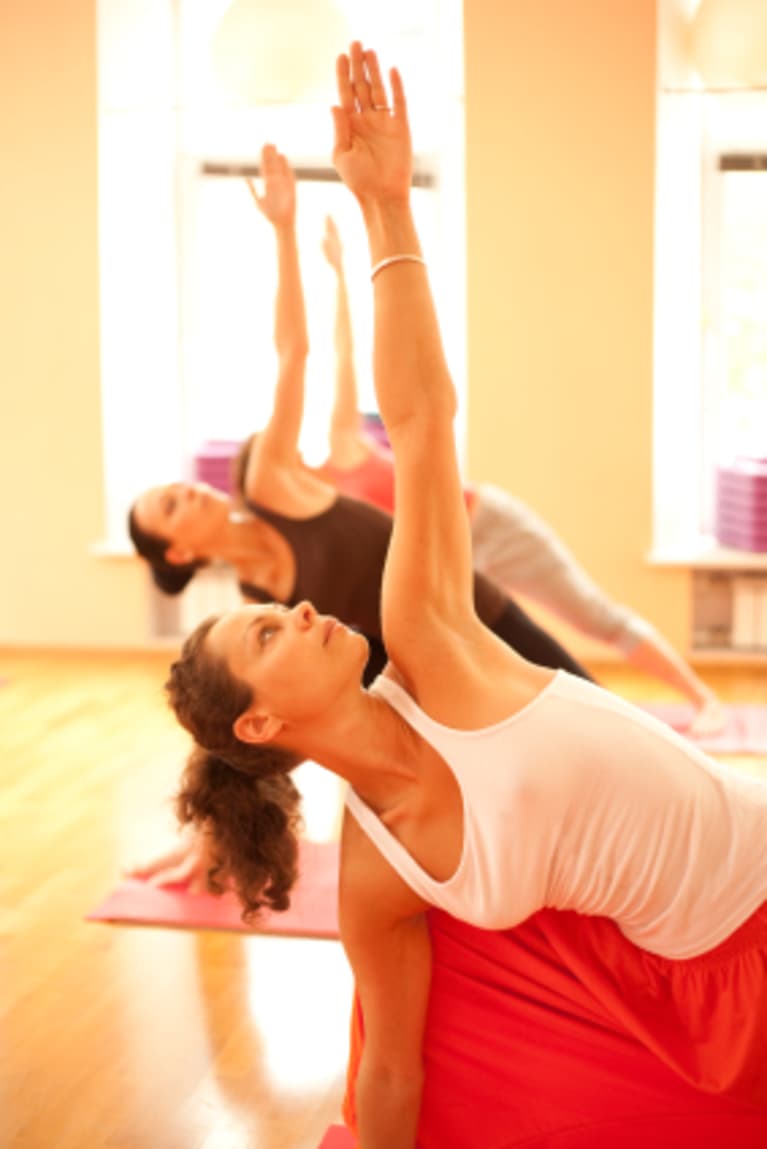 It seems like a new yoga studio is popping up on every corner in major cities these days. Most offering new student deals to entice you to try. But is it the same everywhere? Can you lay out your mat and strike a Downdog at any studio and feel great? That depends on you and what it is you want. Certainly every business is different. And yoga is a business. In fact, it's a multi-billion dollar business in the US. You should consider where you spend your yoga dollar and your yoga time carefully with so many choices.
What Style of Asana? First and foremost, what style of yoga does the studio host? There are styles that 'flow' from posture to posture, some that hold a posture for several breaths, some that use a lot of props (like blocks, straps and blankets). Best to try several styles to find what works for you and what fills your needs, physically.
Are the teachers trained? Just as there are thousands of yoga studios, there are thousands of teacher trainings. Make sure your teacher has a minimum of 200 hours of training and it is always best to find someone with experience and knowledge of anatomy. With postures like headstand and shoulderstand, a basic knowledge of a safe, sound spine is critical. Flat out ask your teacher about their training and experience, read their bio, talk to other students and then make your own decision.
Do you enjoy more than one teacher? There is certainly 'a teacher for everyone.' Someone will resonate with you in a specific way and you may consider one person your 'teacher.' But to choose a studio to be 100% loyal to, with one teacher you love, may not be a sound financial decision. Yoga teachers are typically independent contractors which means they can change where they teach at any time. They can be 'let go' at any time. And if you purchased an annual membership for that one teacher, you may be out of luck. The best studio choice is one where you enjoy MANY teachers. This way if your favorite guide is sick, on retreat, vacationing, or just plain leaves the studio – you can continue to practice and feel at home.
What temperature? For your comfort and best experience, choose the temperature that will produce the effects in your body, you most want. Some studios are heated, some are not. The degree of temperature difference is even a consideration. Some heated spaces are 105-110 degrees. Others are 95-98 and still others are 86-88 degrees. For the non-heated versions; there is downright cold – in the high 60s and there are many in the mid-70s. Are you looking to detox or are you not comfortable in the heat?
Community or anonymity? Do you want to make friends or just do your yoga? This is a critical question. Some studios encourage a 'family and friend' atmosphere, while others encourage you to go in, practice and go home. If you are not certain, try both variations. The feeling you get from the experience may be vastly different.
The best practice is to try and try and try. You will know when you are at the right place for you. Once you find that place, devote yourself to it.