How to Create a (Yoga) Playlist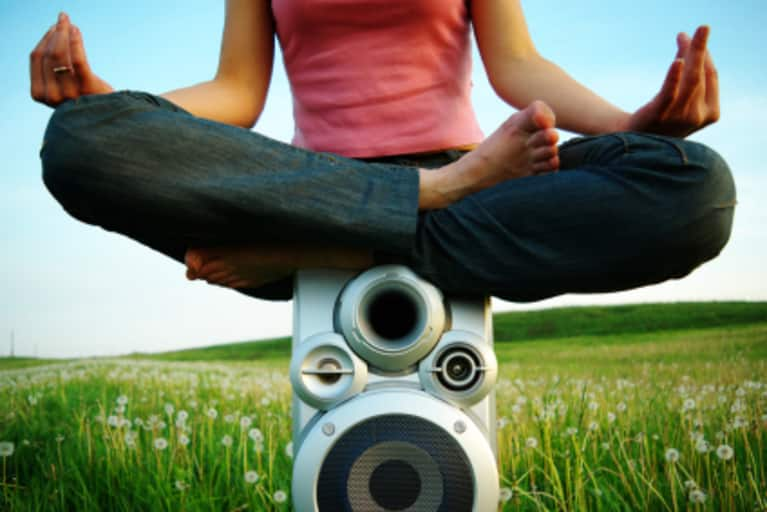 Music is powerful! We have soundtracks for our life, our exercise, even our relationships. Music can make or break your yoga session too. As a yoga teacher, I get strong feedback about the music I choose to play in class. The most common questions students ask me are about my playlist and how I find specific songs. Some students even admit to recreating my class playlists for personal practice. So whether you are a student or a teacher, you want a music list to fit your style, mood, sequencing and period of your life.
Here are some basic guidelines:
1. Flow! Just like a yoga class, playlists have a 'flow' – start slow, move to a peak, and taper off.
2. Choose Carefully! Choose your first and final song carefully. This is when you or your students have the most time to 'hear' the words. Avoid 'break-up' songs, songs that are too 'upbeat' or fast as this can be jarring. And consider your audience. You will have undivided attention during the ending of a class or a session. Ask yourself what message you want to leave either your students or yourself 'feeling' or 'hearing.'
3. Timing is everything: In life, in music. Sometimes you will 'hit' it just right and other times you will miss the mark. Keep trying and as a teacher, keep practicing! The first time you hear the playlist should not be when you are in front of a room teaching a class!
4. Pick the 'right' song. Sometimes a great song is not a great song for yoga. For flow, you need a strong beat. Feel the music even more than hear the music.
5. Music has 'Impact' - People associate music with moments in life, whether good or bad. Students hear a song from a yoga class, outside of class and instantly remember specific poses and the way they felt. Some students bring music from class into their work, so they would feel the freedom and relaxation that comes from yoga.
Music can be tricky. While so many students associate yoga class with music, I am a firm believer that you should have no music for yoga, unless it is done well. Music can easily detract from a practice. But it can also make a practice flow, create a mood and celebrate life in a way only music can. Think of your fond memories of 'mix tapes.' Technology has changed some things, but the Bhava from music will always remain.