Meditation Aggravation? Here's One Solution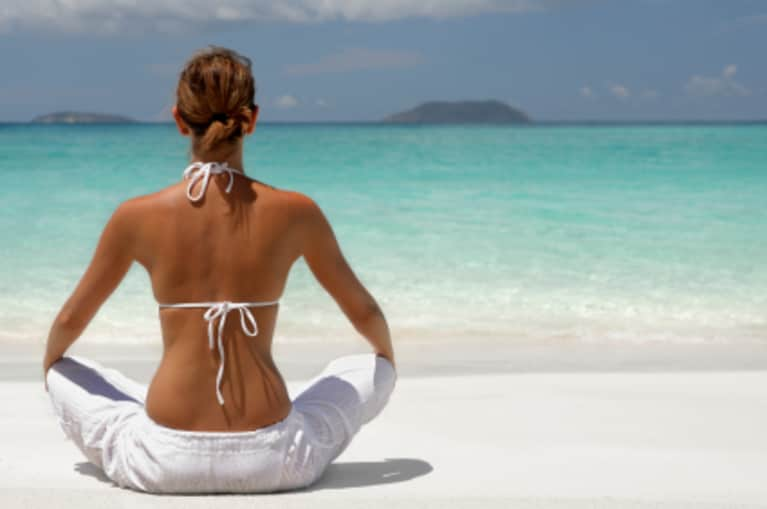 Meditation can be difficult. I speak from personal experience, trying to meditate for minutes that seemed like hours, only to have my thoughts wander in thirty different directions, completely forgetting why I was sitting there in the first place. Sound familiar?
I'm sure I am not alone, as I have spoken to numerous people who have struggled to meditate successfully, and more who have given up on it after a few futile attempts. The funny thing is, it is usually the people who have the most difficult time meditating who need it the most. Half the battle is making time for it and realizing that meditation is an important tool for our mental health and well-being. So, kudos if you have gotten that far.
Here is a meditation I once stumbled across in my readings that really seems to work. It just feels good, and gives you something to concentrate on, which I think is a lot "easier" than trying to think about absolutely nothing. I hope it works for you as well as it does for me!
Light Meditation:
As with any mediation, sit somewhere quiet and comfortable, close your eyes and breathe in slowly, hold your breath and then slowly release your breath. Do this ten times, concentrating on your breath, and you should find yourself becoming calmer, peaceful and grounded.
Now, within each of us is a source of light and peace, we just need to access it. Imagine this source of light as shining from deep within you, maybe your heart, or your abdomen. Let the light expand out with each breath, extending through your entire body to your head, each toe and finger, and every part of your soul, mind and spirit.
In your head, use this light to flood out any thoughts that have caused you concern, anxiety or unhappiness and literally flush them out as the light courses through your entire being. Keep breathing long and deep.
Stay quietly in this meditation until you feel like you are ready to come back, and bring your attention slowly back to where you are now. Take some time to reflect on how much lighter your spirit feels after the time you spent concentrating on your inner light and peace.
Start by trying to do this for just 10 minutes every day. It will start to get easier and easier to slip into meditation and clear your head of any intrusive thoughts. Eventually, you should be able to call upon the light and peace within you in any stressful situation you encounter in your day.
Good luck!