3 Ways to Experience More Bliss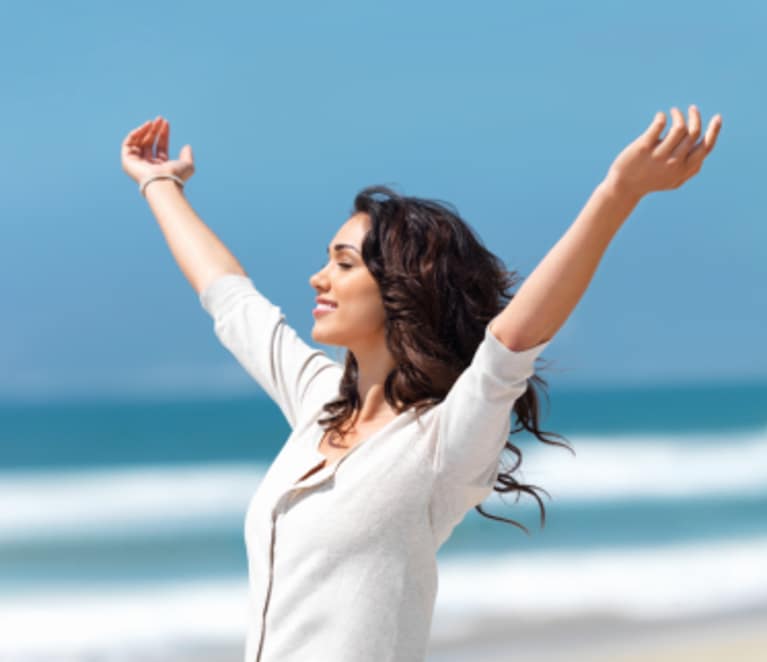 I typically experience complete happiness in random, tiny intervals. I'm not happy all the time and I frequently flip-flop between positive emotions and negative emotions because I tend to be very sensitive and emotional. But whenever I do feel happy, I feel completely overjoyed because I experience every emotion very deeply.
I'm not hard to please at all. It doesn't take much to put me in a good mood. So whenever I need a dose of bliss, I've found that these simple ways of boosting my mood have helped me experience more day-to-day joy.
If you could use a "boost of bliss" today, take a look at the following suggestions:
1. Ask yourself what makes you feel alive. This could be anything, whether it's painting, writing, doing yoga, taking a walk, driving around with no place to go, etc. Identify an activity that makes you feel fully alive and present and make time for it every day. And of course, feel free to add to the list on a regular basis.
2. Count your blessings. Whenever I'm feeling down or defeated, it always helps to notice all the things I'm grateful for. When I stop making a mental list of everything that is wrong, I give myself the opportunity to recognize everything that is right.
3. Don't underestimate the simple things. Whenever I think about the things that would make me happy, I never consider money or an over-the-top lifestyle to be on the list. I can easily become enthralled and joyful over simple things like snuggling with my doggies, experimenting with my very own recipe, or watching American Idol while eating a giant bowl of ice cream. There is always at least one thing in your environment that can make your day a little brighter. You just have to be willing to notice.