Top Questions Asked by New Yoga Teachers: Part II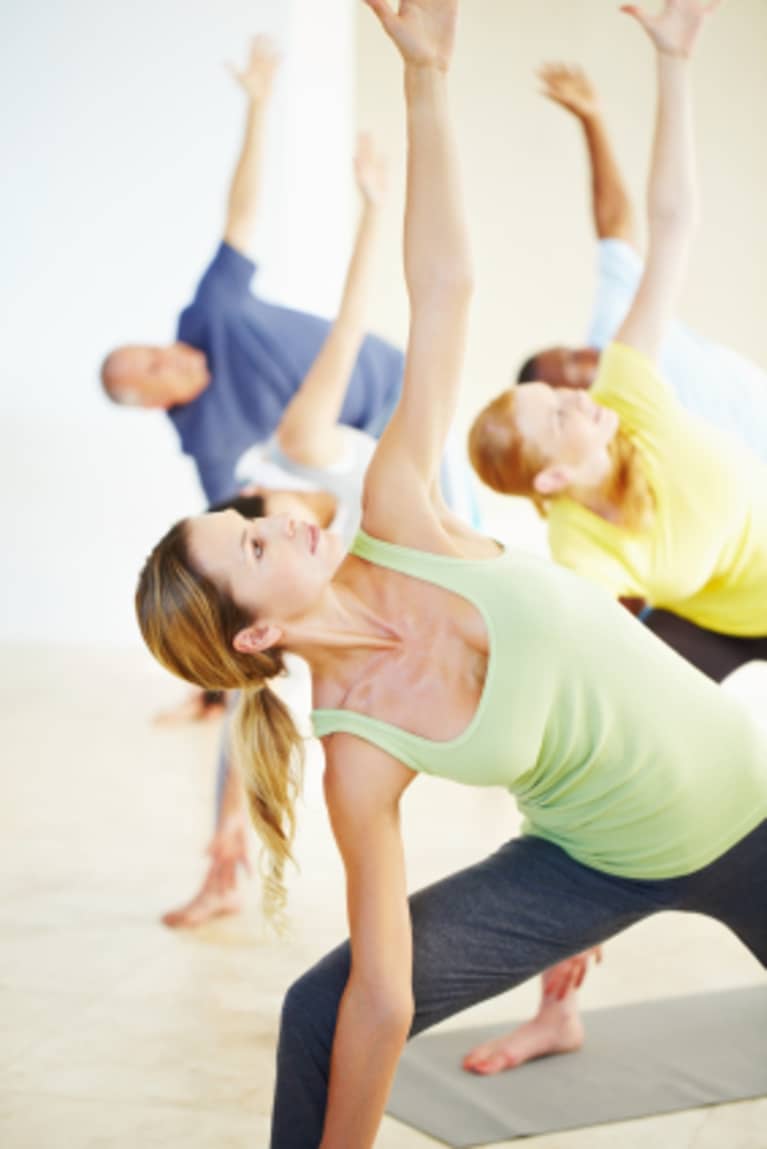 Last week, in my article "Top Questions asked by New Yoga Teachers - Part I," we reviewed five common questions asked by new yoga teachers. In this Part II, we'll go into some of the other issues that commonly come up.
Should I use music in my classes?
This is completely up to you. One approach is that outside of music before class, music should be reserved for special occasion classes such as workshops or when the class is listed on the schedule specifically as a "class with music." Outside of that, my personal approach is to leave students to hear their breath and, as a teacher, that leaves me to focus on what's going on in the room versus working the music as another variable in class. If your personal style and passion is to include music as part of your teaching, that will become part of your brand and how students identify your classes. Many teachers have developed a stable following due to their attention to song lists and using music in classes.
How do I find a teaching job?
This is another topic I cover in my Bare Bones Yoga Teaching Mentorship Program, in the module called, "Identifying and Evaluating Yoga Teaching Opportunities." The approach is multi-faceted: Start with studios near you; ask your teacher training program for contacts, call senior teachers you know and ask if they can help you get on the sub list at studios where they teach, look at ads on Craig's List and indeed.com in particular. These are just a few ideas to start out.
Do I need to show proof of graduation from a Teacher Training program in order to be hired?
You don't need to but you should. It will only help you to demonstrate to the studio owner that you have completed a training program. The contents of your training program should be briefly summarized in your resume (see Part I of this article)
Do I need to join Yoga Alliance?
This is up to you. After you graduate from your training program, if the program is a RYS (Registered Yoga School) with Yoga Alliance, you will need to send in your certificate from that school and they will provide you with a 200 HR RYT (Registered Yoga Teacher) designation (or a 500 HR designation, if that was the program you completed).
There are costs to register (between $80 and $150, depending on the level of registration you want). They will list you on their website so people can find you if they are searching for teachers. Having the RYT designation provides you with an affiliation with an organization that works to ensure that standards of quality and consistency are met by the schools that are designated as RYS. Again, this is an individual decision and some teachers do not believe it is necessary to have any affiliation with any particular organization or even with one school or teacher of yoga. There are many reasons to consider both approaches and this choice is determined in part by what you wish to achieve from an overall strategy and goal perspective and how helpful you believe this affiliation is to you, from a job opportunity perspective.
Do I need to get insurance in order to start teaching?
Absolutely. This protects you in the case of injury to a student and is required by studios that may hire you.
Should I be assisting my students in class? 
While assisting is not required per se, it is a critical part of teaching yoga. Many teachers comment to me that their teacher training program did not provide any or enough support around assisting and they have not been able to seek out specific training on assisting. If you are unsure, think about assists you received as a student that were helpful and start there. However, being able to assist with confidence will increase your competency and depth as a teacher so it is critical you get training in this aspect of teaching. I have an Assisting Module as part of my Bare Bones Yoga Teacher Mentorship Program and also provide a workshop on Assisting techniques.
Should I be asking my students before class if they have any injuries?
This is a personal preference and often yields some strong feelings when brought up as a discussion point among teachers. One approach is to ask all the time and be ready for a short discussion before class, some of which may not apply to anyone other than the student in question. Also, if you are asking the question, be confident you can provide an answer and also be ready to facilitate the discussion so that it is quick and helpful and does not take up a lot of time, again, focusing on just one student.
Another approach is to regularly encourage students to approach you privately before any class with any concerns. In this case, you encourage but you don't use group class time for these individual discussions.
Another approach is not to ask and answer questions as students bring them to you. This assumes that students will do this, which I have found they often do not. However, in all cases, regardless of what they say (or don't say), the really present teacher will be looking at what students are doing in each pose and will be providing feedback that is helpful and customized to what is happening in the room.
Am I ready to be teaching yoga?
I would say this is the most common question I am asked. The answer is this: "Who knows? But you will never know unless you try." Keep in mind, that "being ready" is a combination of so many factors; some of which you can prepare for but much of which are intangibles that happen over time, that involve your personal development, confidence, guts, self-esteem, courage and faith. These qualities develop over time but will only ever develop if you are out there teaching. So, instead of worrying about if you're ready, take action and start teaching!