7 Intentions to Ground, Balance & Inspire You!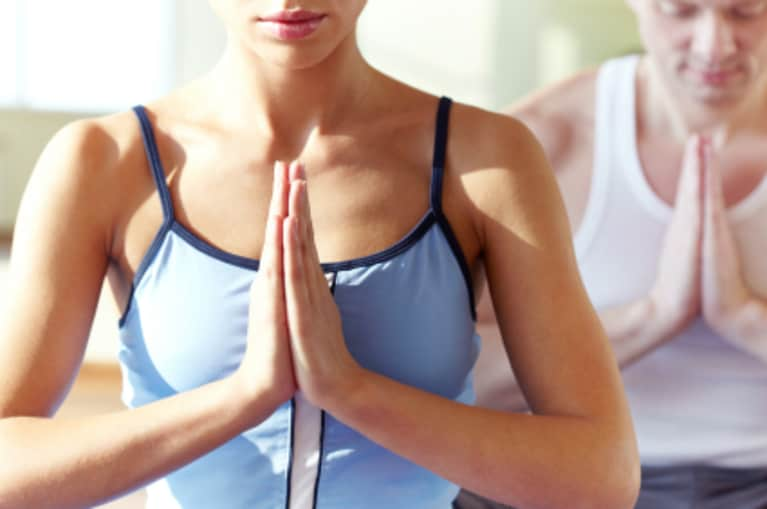 At the beginning of each practice I like to set an intention, encouraging people to carry this with them throughout the class and into their continued practice off the mat throughout the rest of their day or week. Often drawing from quotes or bits of wisdom discovered along my own yogic journey, the intentions are a verbal way to instill a sense of grounding, balance, inspiration or over all well being depending on what is need in that moment, on that day.
My hope is that the following intentions will help to ground, balance and ignite your inner fire, carrying you as you flow through your week:
Monday: Ground; connecting with the earth, with nature and with your True Self or Atma(n).
Today, allow yoga to take you into the present moment, the only place where life exists; re-connecting to your roots, your nature, your True Self.
Tuesday: Balance; focus on a sense of equanimity, steadiness and belonging.
Steady your breath; focus on equalizing the inhale and exhale, knowing that calm, balance and a sense of equilibrium in the face of any situation rests within you.
Wednesday: Giving and receiving; focus on the many gifts within your life and the limitless ways in which you can give of yourself.
Today I will send kindness, compassion and love to everyone that I see; Today, I will receive, with gratitude all of the gifts flowing into my life. Breath. Light. Love.
Thursday: Flow; pause, recognizing the constant, natural flow of the universe.
As you move through your practice acknowledge the beauty of your movements, allow energy to flow through you freely, and with each exhale allow any tension, fear or worry to flow out of your body, dissipating into the universe…
Friday: Transform; you are an ever evolving human being, allow for this transformation to take place, opening you up to your Dharma.
Change is something to embrace, rather than fear; for without change, nothing in this world would ever grow or blossom and no one in this world would ever move forward to become the person they are intended to be.
Saturday: Choose; every moment is a choice, to be happy or sad, to be active or inactive. Empower yourself today, knowing that you and only you can choose to BE.
We can be unhappy about many things, yet joy can still be present. It is important to become aware that at every moment of our life we have an opportunity to choose joy. It is in the choice that our true freedom lies... The freedom to love.
Sunday: Be still; as the week draws to a close, be still. Be kind to yourself and embrace a deep sense of gratitude for a week well lived.
We ask and ask of the Universe for manifestation, yet seldom do we stay still long enough to allow the Universe to manifest on our behalf. When we have the courage to be still and to wait for the Universe's response, it delivers way beyond our wildest dreams and expectations.
Ground, Balance, Give, Receive, Flow, Transform, Choose, Be Still.
Namaste my friends.